Paper Recipe Box with SEI
How fun it is to create something useful and pretty all from paper, glue and a few embellishments!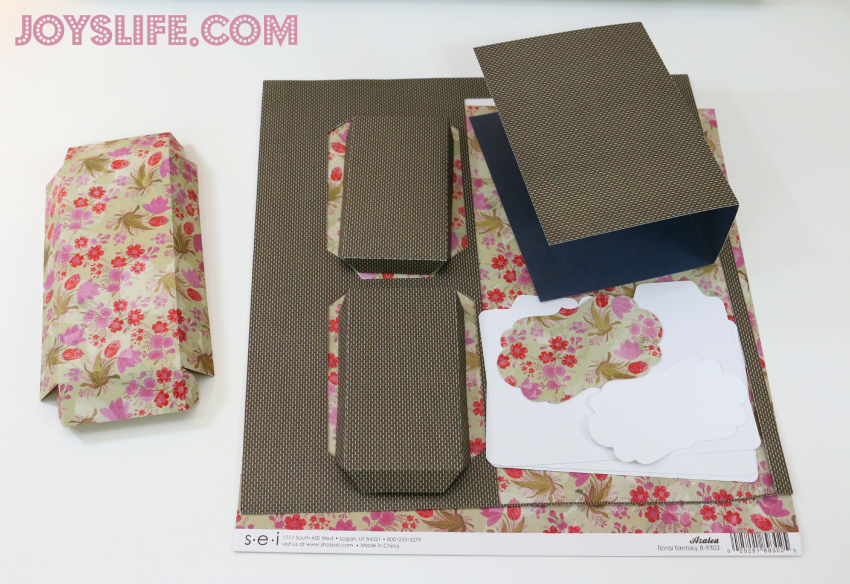 Today I'm using some beautiful paper by SEI from the Azalea collection to create this Recipe Box from the Silhouette Store. The box assembles quite easily. You just need to bend the paper in a few places and add a bit of glue. Done! Now you can embellish it!
I found some Stampin' Up Pink Passion ink in my craft stash. It was a pretty close match to the pink in the flowers of the SEI paper, so I inked the edges of some white cardstock with it. Next, I added some chipboard letters to the label. I was going to spell out "recipes" but I didn't have enough room for the "s". LOL!
I added some pom pom ribbon to the edges of the box using my Martha Steward hot glue gun. SEI has lots of great embellishments to choose from.
This paper is pretty inside and out!
This would be a nice way to give a small food gift along with the recipe!
Now I'm thinking of all of my favorite recipes and wondering if I have time to make a junky dessert one?! LOL!
Hey, here are some of the recipes I've put on my blog!  Maybe you'll find some that you'd like to add to your recipe box!
I created this while participating on the SEI Design Team.