Hot Air Balloon Card with Joy's Life Stamps – Lori Whitlock Design Team Post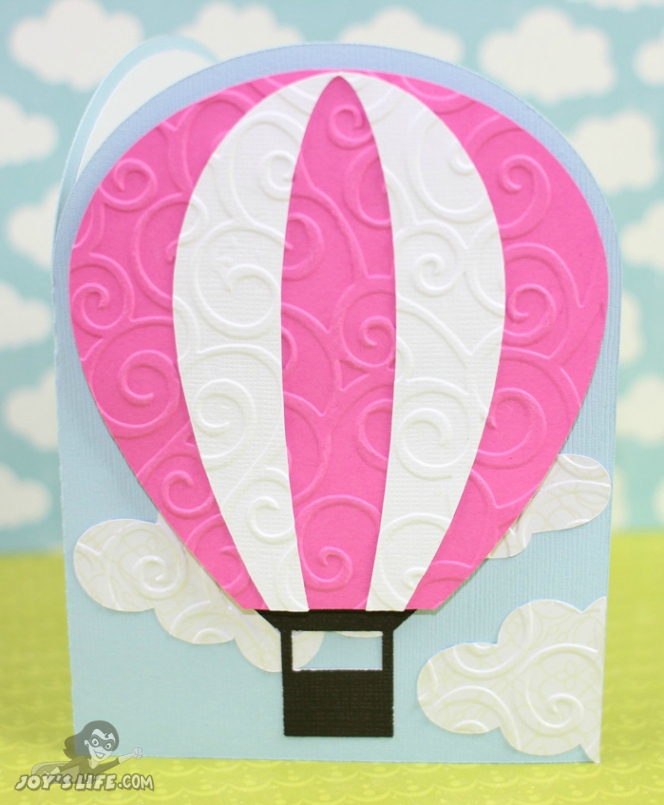 I just love this sweet springy card!  I used the Hot Air Balloon card file by Lori Whitlock along with my Silhouette Cameo to create it.
Here's a cool tip!
I like to use the "Fill Color" option in the Silhouette software even when I'm not doing a print and cut method.  I use it so I can remember what colors I want to use for each piece.  I leave it on the screen like this and then I go in search of the matching paper.  I think it's a great way to keep from wasting paper by cutting the right thing on the wrong color paper.  YIKES!
Here's how to use the "Fill Color" function.  Here are more Silhouette Cameo tutorials.
After I cut everything out, I used my Cuttlebug Machine and the D'vine Swirls folder to emboss a few of the pieces.
Trying to decide which embossing machine to get?
Here's a video I made comparing the Sizzix Big Shot & Cuttlebug.
I used several different adhesives in this post.  I pop dotted up the hot air balloon for a 3D effect.  I ran the small pieces through a Xyron Sticker Maker and attached a white area for the note on the inside using the Scotch ATG gun.
I'm using stamps from Pun in the Sun and Sweet Popsicle Puns to make the inside of the card.  I used a paper punch to make the heart.  Next, I inked the edges of the heart and stamped the center of it.
You can find these stamps and more on my Products Page.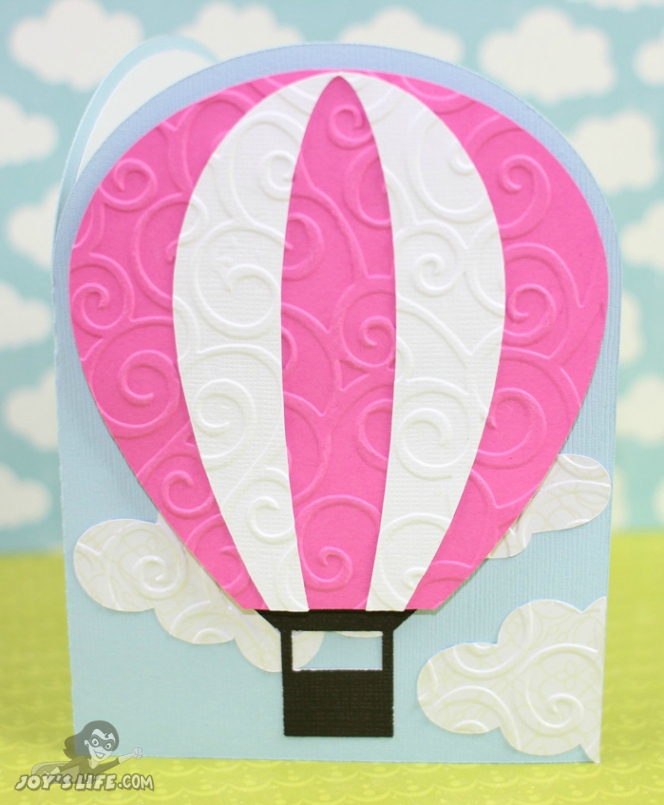 Hope your day is uplifting!