Are You Ready for Some Football?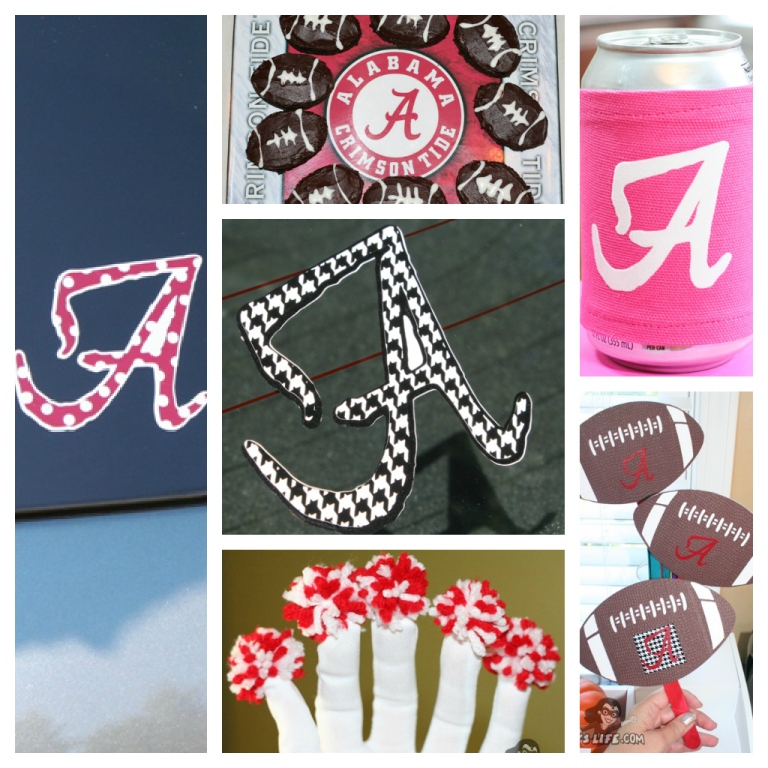 It's no mystery what team I cheer for in the biggest football rivalry that exists in my corner of the world. 😉 Today is the big day: the Alabama & Auburn game! I've rooted for one of the teams (I'll let you guess which one) since I was a baby Super Joy. However, my brother graduated from THE OTHER university. Clearly, he was dropped on his head as a child. LOL! Actually, I spent the last two days with him and his lovely wife (also THE OTHER university grad) and I love them tremendously…and I try to overlook their team choice mistake as a good sister will. Ba ha ha ha!
No matter what team you cheer for there are some fun things you can make and customize for your needs (which should all be red/white and houndstooth…just saying'…LOL!).
Here are links to the things I made above:
Flocked Iron On Vinyl Can Cozy
For the rest of the weekend, I'll be doing a little online Christmas shopping, helping put up Christmas decorations and spending time with DH and the kiddos. My daughter has been home from college for the Thanksgiving holiday and I sure have enjoyed being with her! I'll be glad when she's back for Christmas break too. It warms my heart and soul to have her here.
Have a happy weekend!