My Crafty Haul from Consumer Crafts

I'm so thrilled and grateful to take part in an awesome opportunity where I was provided with $50 to spend at Consumer Crafts.com online store.  Hardly any time passed before I went back to buy some more things on my own dime. 😉  Oh yeah, baby.  I had to have those 12″ paper mache letters I talk about in the video.  I also went back because their prices are really good, they have a TON of things I can't find in just one store AND…I got to shop without spending a penny on gas…or having to take off my donut patterned houseshoes.  YAY to that!  If you haven't shopped with them before, I highly recommend them.  They shipped super fast too!
Here are Photos of What I Got
I went over the $50 mark by $3.39.  I'm so impressed with the variety of things they had and that I got so much for just over $50.  Pretty cool!
This Rockin' Sale is Going On Monday!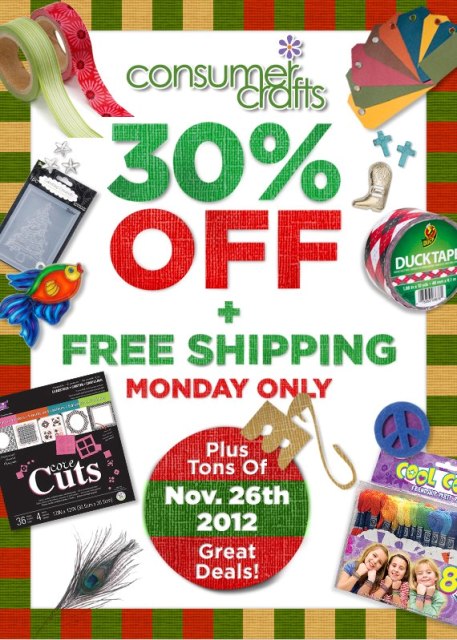 Visit Consumer Crafts here:
Facebook: http://www.facebook.com/ConsumerCrafts
Twitter: http://twitter.com/consumer_crafts
Crafts Unleashed blog (for inspiration): http://www.craftsunleashed.com
They have the Silhouette Cameo for $239.97 with a Bonus Extra $10 Gift Card & the Cricut Expression 2 for $199.97
I wrote this post as part of a paid campaign with Consumer Crafts and Blueprint Social. The opinions in this post are my own.