Football Friday – Flocked Iron On Vinyl Cup or Can Cozy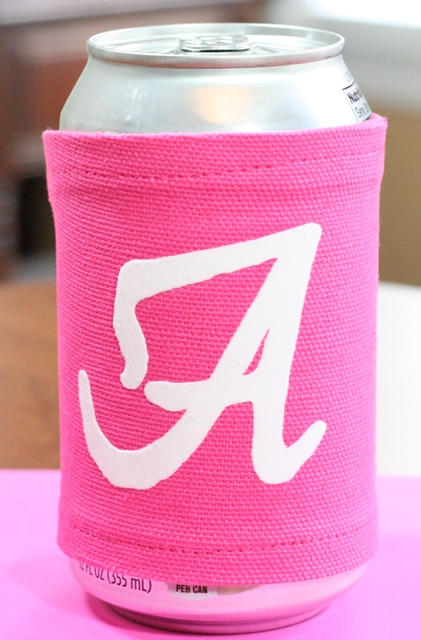 Football Friday is coming to you a day early to prepare for a blog hop post tomorrow!
I got my Cricut Expression 2 out this morning to make a quick cup (or can) cozy using flocked (fuzzy) heat transfer/iron on vinyl.  I bought mine at Expressions Vinyl.  I'm using the Stone Script Cricut cartridge so I can make an "A" that looks close to the University of Alabama's "A".  See, I'm a Bama fan but my brother and his wife are both Auburn grads.  They'll be here for Thanksgiving so I have to slide in as many Alabama things as I can during their stay.  I plan to smoothly hand this cozy with a canned drink in it to Liz (my SIL) during the Alabama/Auburn game.  Hee hee hee.
Learn about using vinyl with your Cricut in my DVD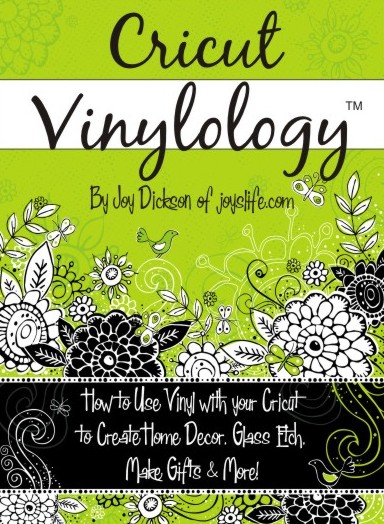 TIP: Flip images/letters when using heat transfer vinyl.  Cut with shiny side down.  Questions?  It's all in the DVD. 😉
SUPPLIES
I used the Cricut Expession 2, Stone Script Cricut Cartridge, cheap iron from WalMart, cheap tiny ironing board from WalMart, $1 can cozies that I got at Michael's during the summer.  I hope you can find some good cheap cozies around, if not you can probably make some that are even better!
Adhering flocked heat transfer/iron on vinyl takes a longer ironing time AND more pressure than regular iron on vinyl.  You can do it, just be patient.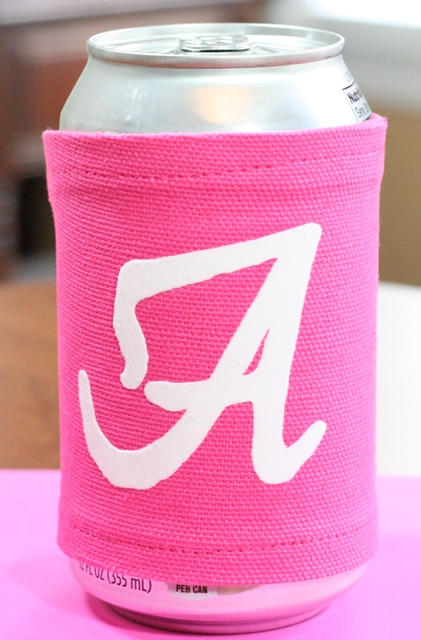 The stone script "A" has a bit of a rough edge look to it.  It's supposed to look like that. 😉  The flocked vinyl has a nice feel to it.  If you haven't tried it, you should!
Have a great early Football Friday!
TIME FOR A CRAFTY GIVE AWAY!!!

Custom Crops.com is giving away TWO $25 Gift Certificates to be used in their store! SWEET!  Oh, that's right…I'm not eligible.  Well, SWEET FOR YOU! 😉  All you have to do to be eligible for a chance to win is to leave a comment on this post telling me what you hope to find in your crafty stocking on Christmas…or holiday you celebrate.
I'll use Random.org to choose a winner on Monday, November 21, so the winners will have their gift certificates in time to use during Custom Crop's Pink Tuesday sale.  Woo hoo!  A gift certificate in time for a sale?!  What could be better?
And the Winners Are…
brwnseystwin says:
November 19, 2011 at 11:56 PM
What would I like to find in my stocking?!?!?!?!!? Let's see, I would like the Phrases cricut cart ans well as the 9 months cart. I would also like to have embossing folders and of course your stamps and DVD's!!!!
janscrapper says:
November 17, 2011 at 12:44 PM
Cute idea for a stocking stuffer! I'd love to find Cricut cartridges, and the new E2 in my Christmas stocking (it would be an x-large stocking)! Thanks for the opportunity to win!