Dynamic Duo Card with Silhouette Sketch Pens
Silhouette Sketch pens are super fun to use because they can make you look like an artist whether you are one or not.  (YAY! I need that!)  I downloaded these super hero sketches by Cali Arroyo from the Silhouette Store to make this cute card for my husband.
Have you ever used Sketch Pens in your Silhouette?  It's easy and fun!  Here's a video I made that will show you how to use them.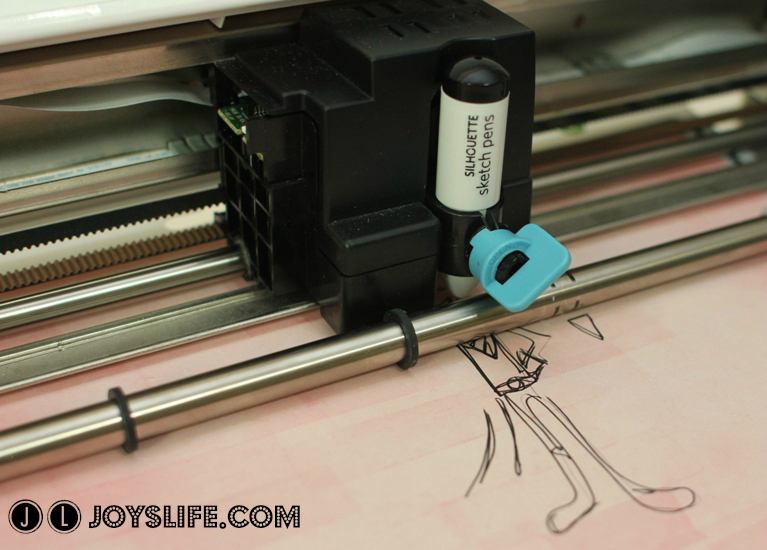 It's fun to watch your sketch appear!  See the pen?  It goes where the blade usually goes.  That way, it draws instead of cuts.  Awesome.
After I had the super hero couple drawn, I made a rectangle around them.  I exchanged the pen for the blade and had the machine cut it out.  If you purchase this same sketch you'll notice that I flipped the direction of the girl so she could link arms with her hubby. 😉
Here's a great non-messy way to paint…the Faber Castell Big Brush Pens!  You can draw with them directly onto paper OR you can draw on a craft mat, add a little water, grab your paintbrush and paint!  I'm using the pens in these colors: Nougat, Pink Madder Lake, Cobalt Green and Pale Geranium Lake.
The paper I put the super hero couple on was double sided.  I flipped over some of the leftover paper and tore it to resemble washi tape.  I have a ton of washi tape but this was a great way to make sure it all matched perfectly.  Tear it, add glue to the back, stick it down.  TA DA…faux washi tape!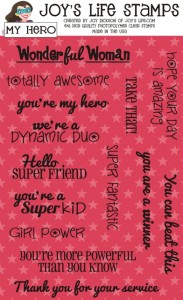 Like that saying?  It's from the My Hero stamp set.  Check out all of the Joy's Life stamps here!
Happy Crafting!