How to Turn Used Candle Jars into Pretty Bathroom Storage
This shop has been compensated by Collective Bias, Inc. and its advertiser. All opinions are mine alone. #Scott100More #CollectiveBias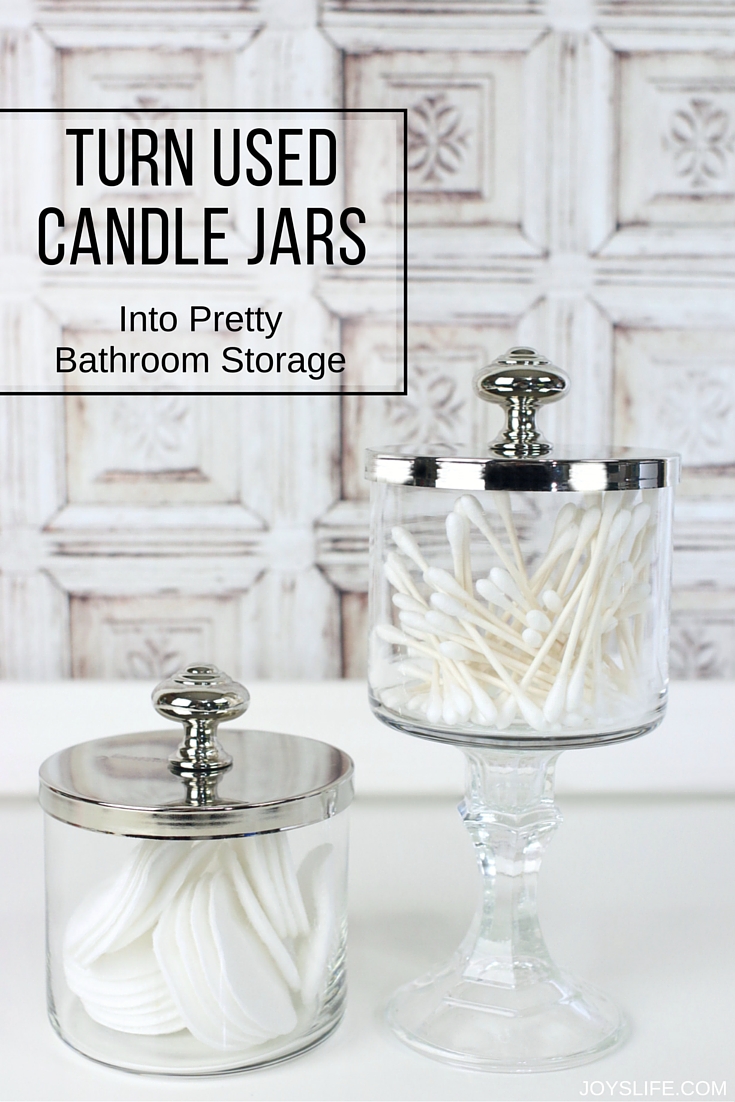 I've been working on getting all of our bathrooms more organized recently.  So far, I've added new shelving to our master bath and done some cleaning and purging of old stuff.  Today, I'm focusing on upcycling some used candle jars that I have and turning them into pretty bathroom storage.  Why throw away things that are perfectly good?  Right?  Sometimes inspiration can come from unexpected places, like the extra 100 sheets per roll on the new SCOTT® 1100 Bath Tissue.  It made me think, I bet there are 100 ways that I could use those old candle jars for useful storage in my bathroom!  Honestly, I bet there are 100 things I'd like to alter in my bathrooms.  LOL!
How to Clean Candle Jars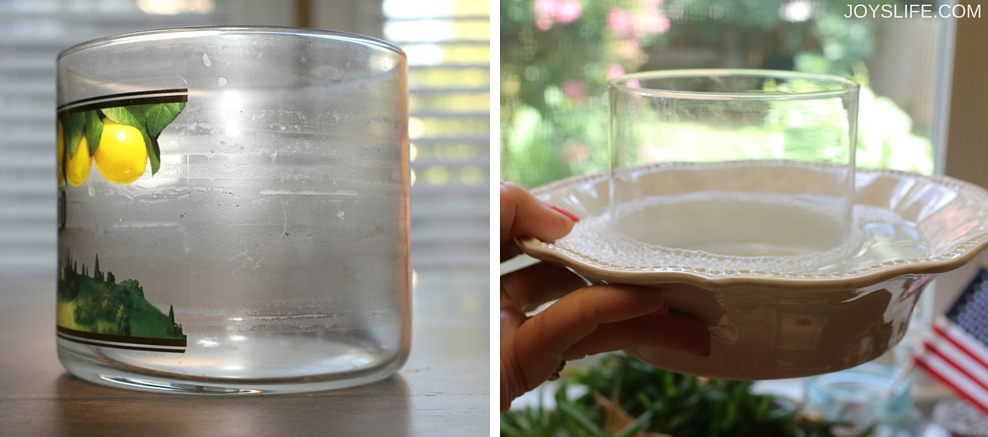 The first thing you'll need to do is clean your candle jars.
After your candles have burned way down, you can put containers like these in the freezer. Allow the wax to freeze and it will come right out! You will be left with a label as well as wax and fragrance residue. To remove the waxy residue, run the jar through the dishwasher on the top rack.  After washing the candle jars, some of the labels will come off easily with gentle peeling. If you have a stubborn sticker, try letting it sit in warm soapy water for about 15 minutes. The label should then become easy to remove. Now you're ready to use your jars in a new way!
The jars are clean, the labels are removed and you're ready to get started!  Pick some pretty knobs for the top.  I got mine at my local hardware store.  You might need shorter screws than what comes with the knobs you buy.  The knobs I got are for cabinets, so the screw is meant to go through the cabinet and into the knob.  Since this lid is much thinner than a cabinet, I had to change out those screws for 1/2″ screws.  The ones in the photo were actually too long.  So, keep that in mind!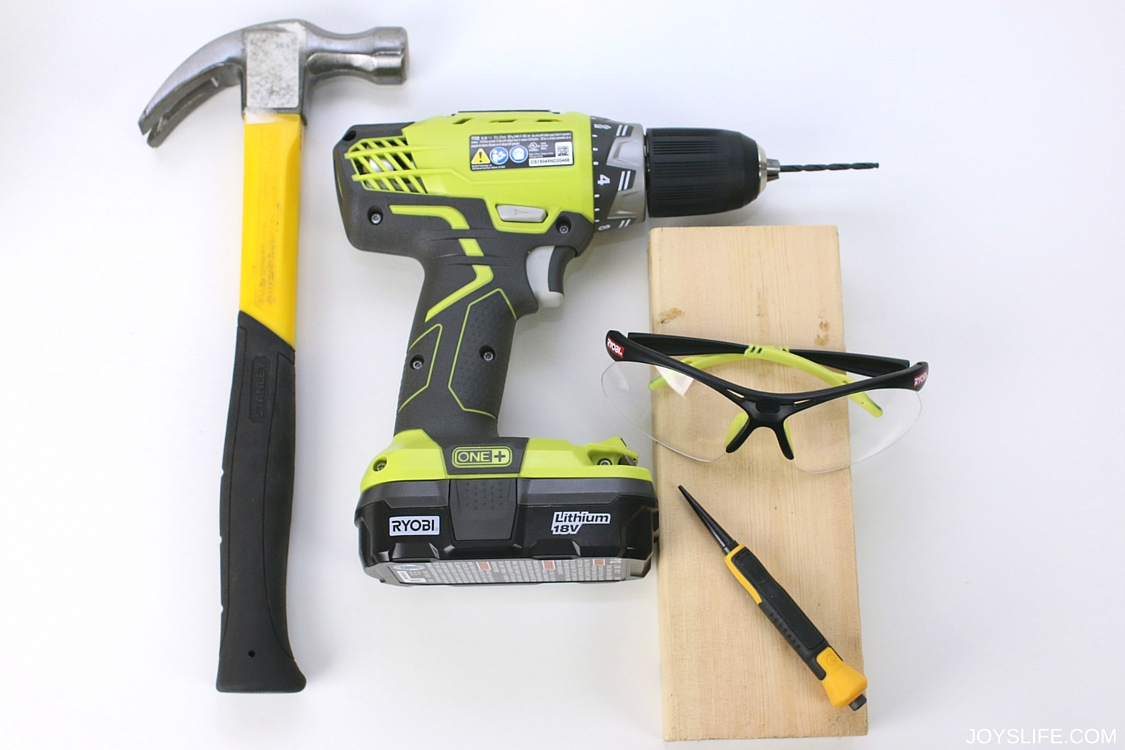 You'll need some tools too.  I'm using a hammer, a drill, a metal drill bit, safety glasses, a scrap piece of thick wood and a nail punch.  I'm using a 5/32 metal drill bit to accommodate the screw that I'll be using to attach the knob.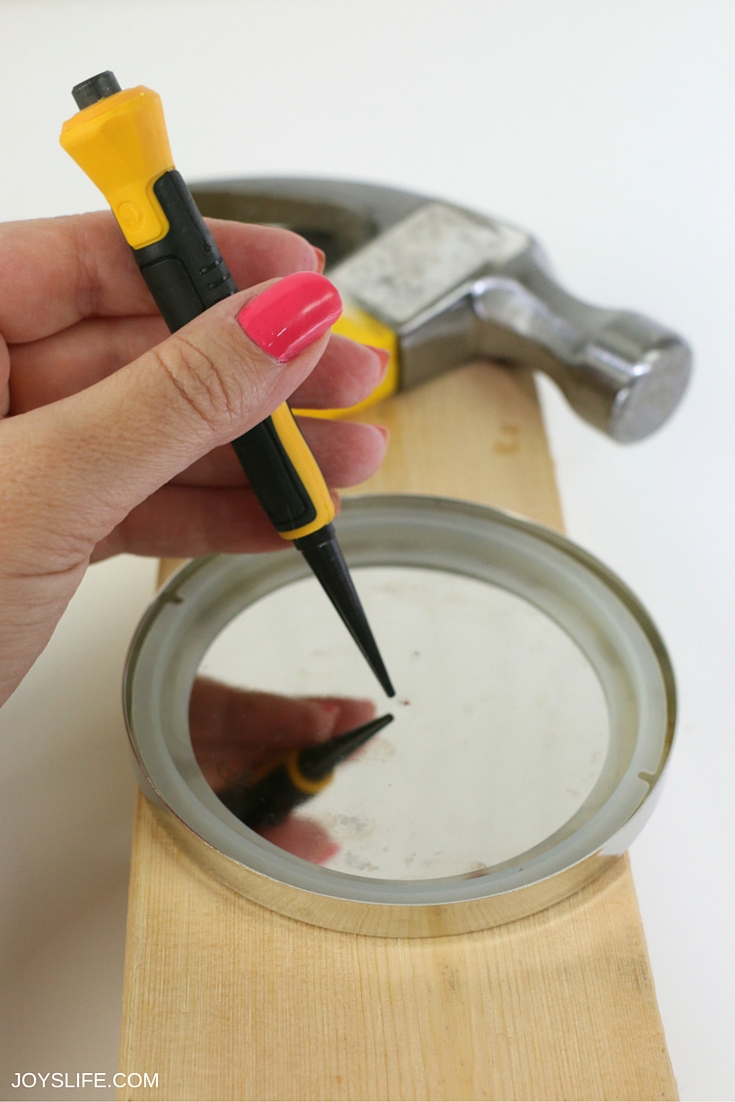 Put the lid on the wooden board with the flat side down.  Locate the middle of the lid.  Place the nail punch in the middle of the lid and hit it with the hammer.  That will give you a place for your drill to settle so it doesn't slip around when you start drilling.  Now you'll be sure to drill the hole exactly where you want it!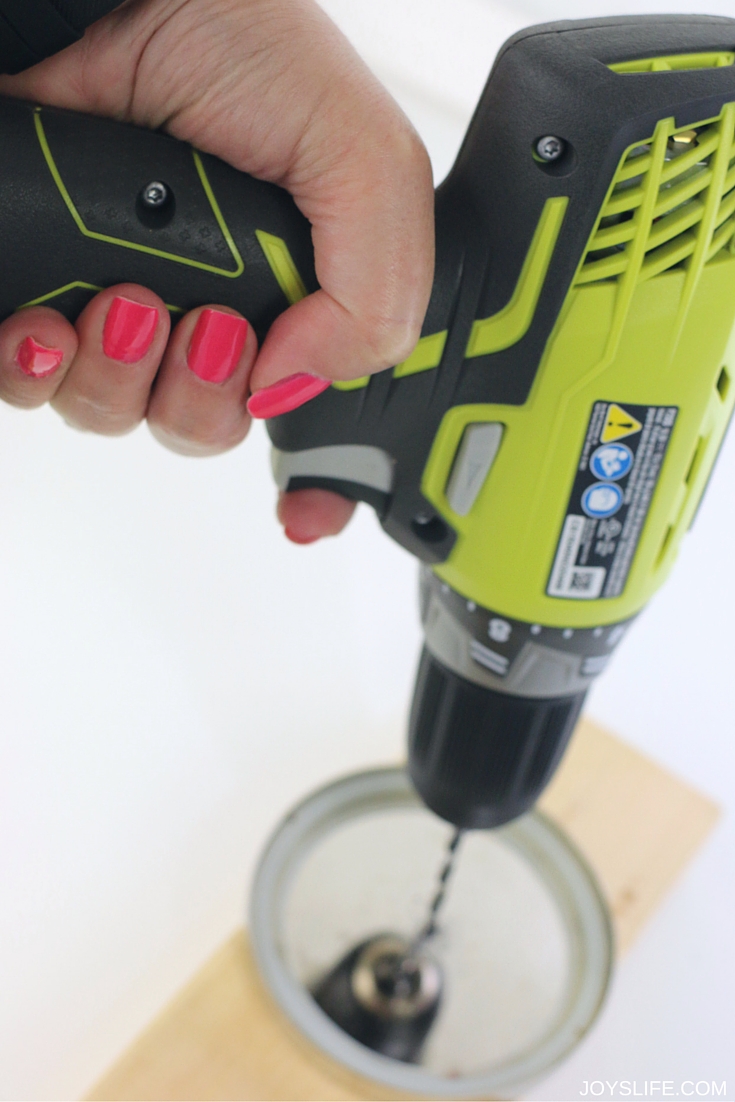 Be sure that you're using a metal drill bit and that your drill is turned to the drill part and not the screwdriver settings.  Ask me how I know?  Yeah, I did the wrong thing initially.  It's ok.  Just pay attention.  Hold the lid still while you use your drill!  The only reason you don't see me holding the lid in this photo is because I am not drilling yet and I'm taking the photo with my non-drill hand.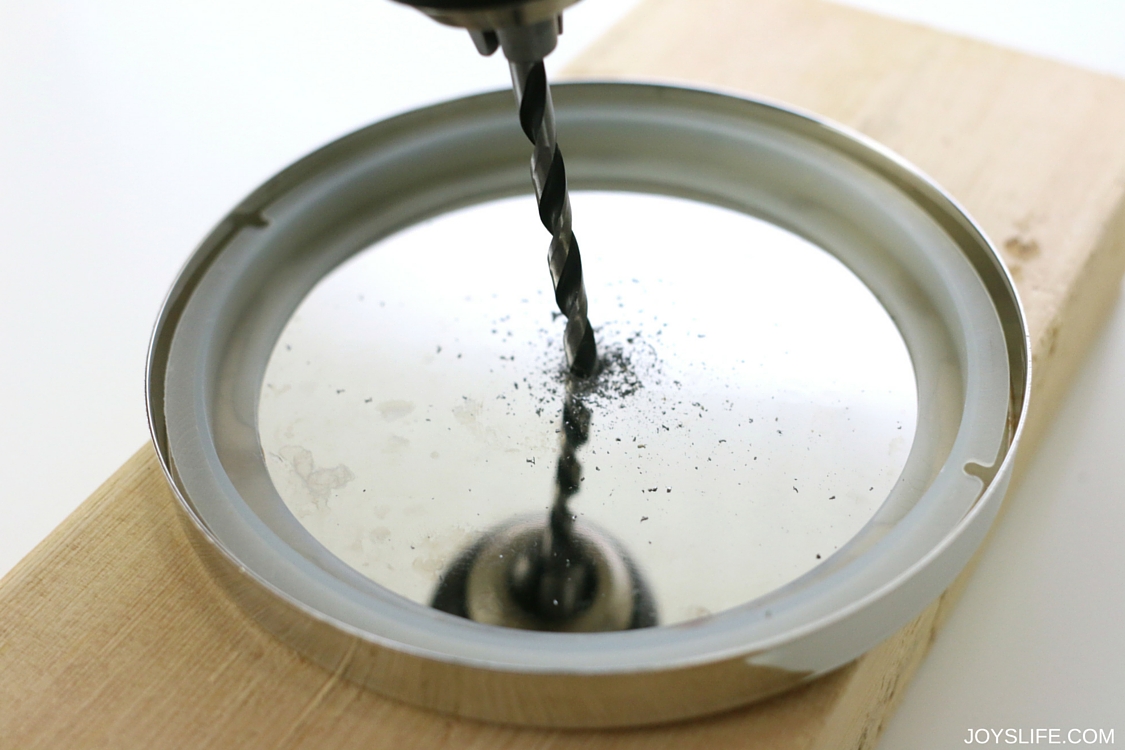 I stopped the drill here so you could see the hole getting started.  Exciting!  Remember, hold the lid when you are drilling.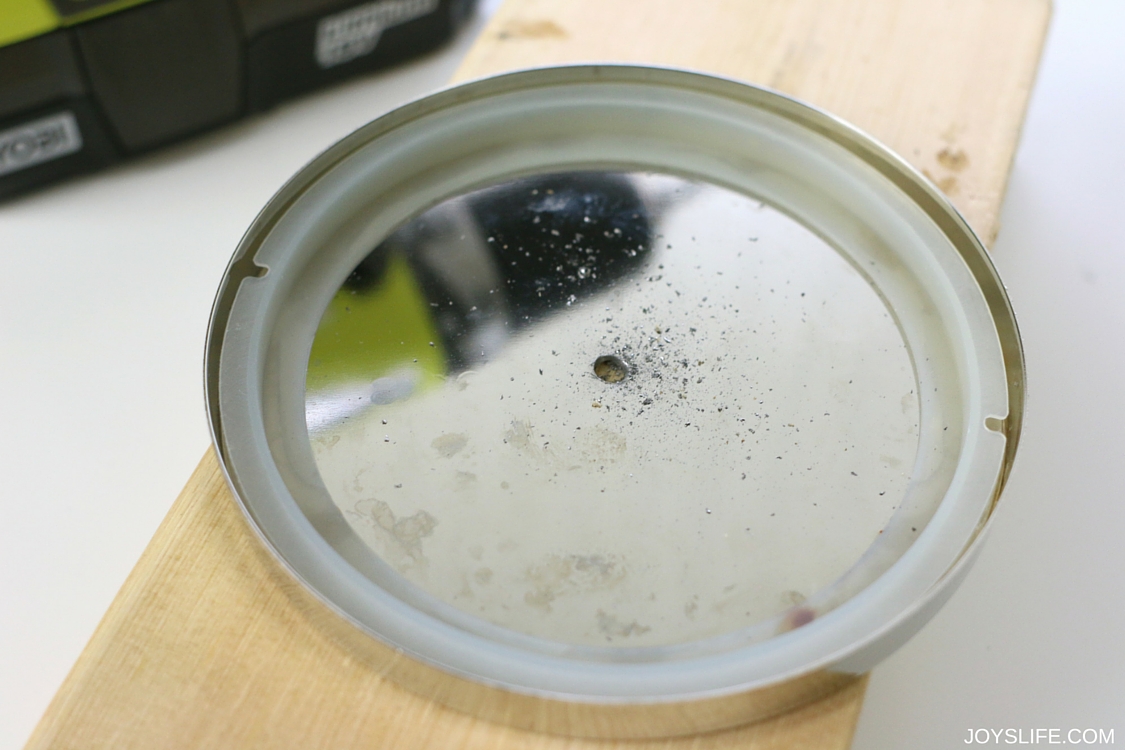 I made a hole!  YAY!  Be sure you've been wearing your safety glasses because those are tiny pieces of metal.  Clean up carefully too.  Now you just need to screw the knobs through the hole and you've turned your used candle jars into pretty bathroom storage!  YAY YOU!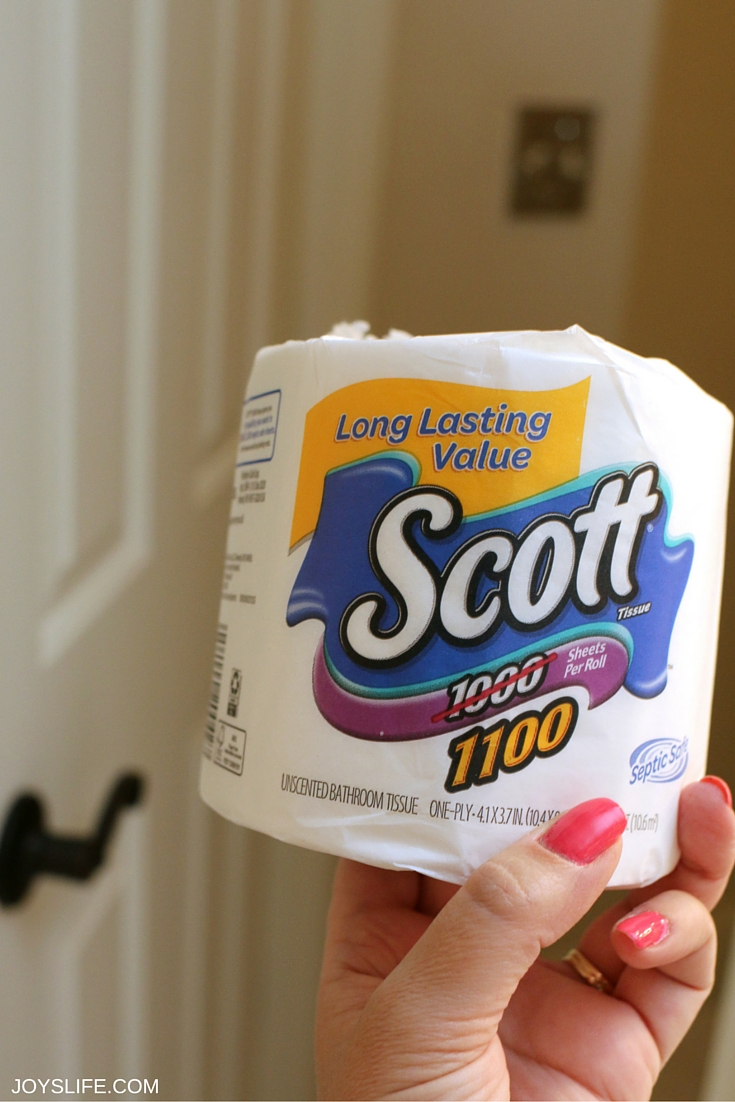 SCOTT® 1100 Bath Tissue has a great combination of performance and value.  It's safe for sewer and septic systems and is FSC-Certified Paper from responsible sources.  SCOTT® Bath Tissue passes water breakup tests making it safe for RVs and boats.  Plus, the cardboard cores for all SCOTT® Bath Tissue utilize 100% recycled paper. SCOTT®1100 Tissue may contain some recycled fiber.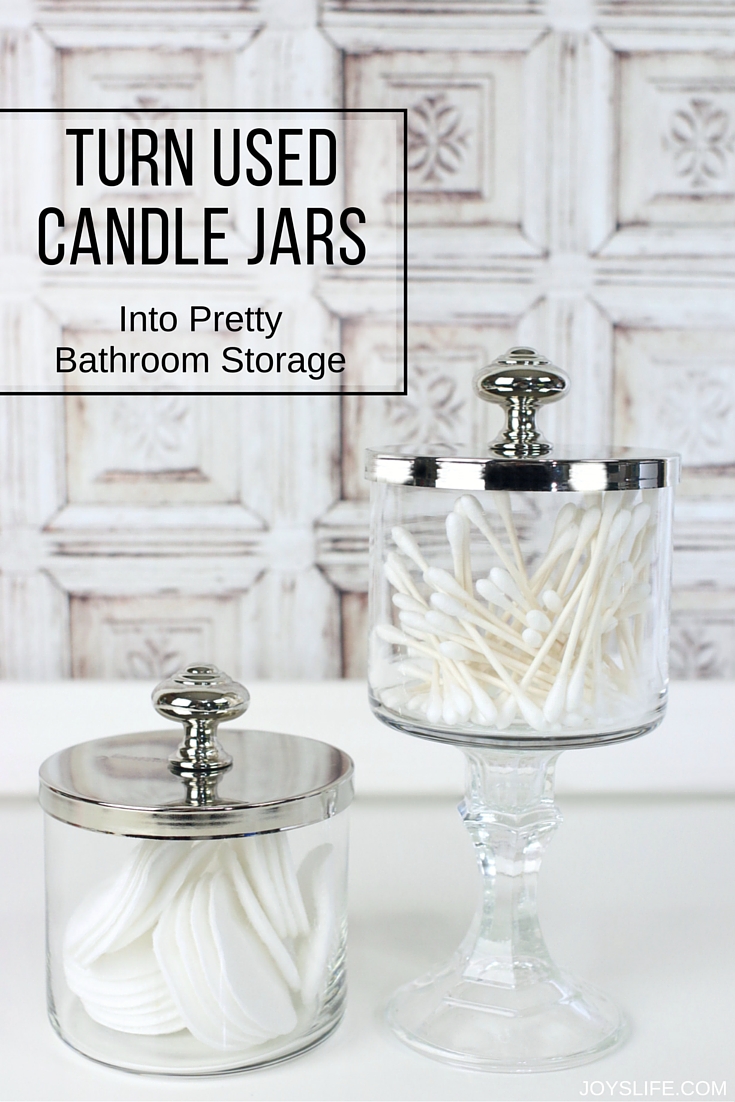 Oh!  You can add a stand to your candle jars too!  That's an inexpensive candlestick.  Here's a post about attaching those!
What plans do you have for refreshing your bathroom?