How to Stop Your Silhouette Cameo from Cutting Outside the Cutting Mat Area
The Problem
I'll keep this short and sweet. Are you having problems with your Silhouette Cameo cutting in a place different than you told it to? For example, I had my machine set to cut near the top of a 12×12 piece of cardstock, but you know where it cut? The edge of the mat. I learned a few things due to that. #1 – A blade setting of 5 plus doing a double cut will slice the edges of your mat if you cut there. #2 – The translucent part of the mat is much more durable than the transparent edges. Wait. I can prove it. I know I put that mat around here somewhere… Oh! Here it is!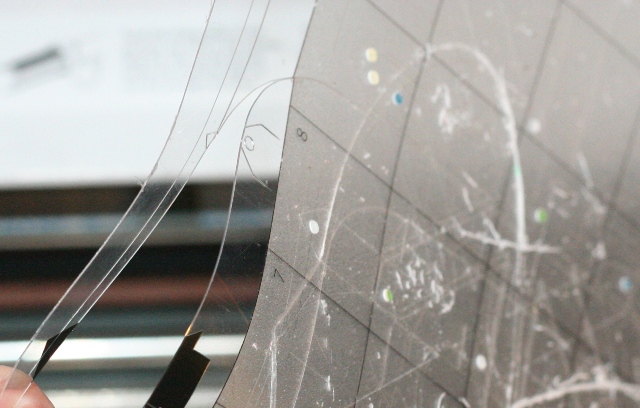 The Inside Scoop
So sad.  Luckily, I anticipated that some mat related disaster might befall me and I bought two extra Silhouette mats a few weeks ago.  It's true that a few cuts off the main part of your mat won't destroy it like this, unless you're double cutting with a blade set to five (0r above), then you'll have a nifty hanging area for your mat like I do!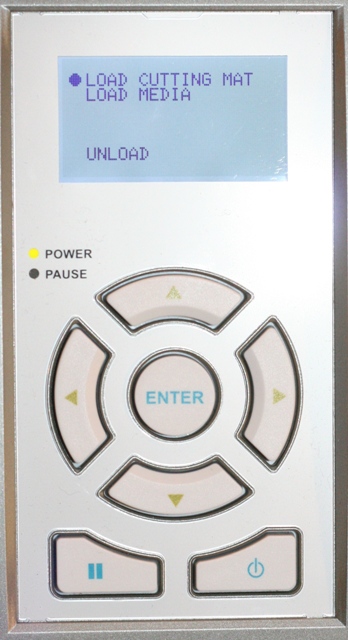 The Backstory
So, what happened? I'll tell you. A few days ago I was cutting vinyl without using a mat, which the Cameo can do. To do that, I set the machine to "Load Media". At that point, instead of loading the mat, I loaded vinyl. Later, when I went back to using the mat I left the settings on "Load Media". I shouldn't have. That made everything I cut start about an inch or two higher than the way I had it laid out on the screen.
The Solution
If this happens to you, use the keypad on the Cameo to move the dot next to "Load Media" back up to "Load Cutting Mat". TA DA…then your problem is fixed!
I think this might be another post that I can file under, "Why am I so stupid?"  Did you miss the last one?  It was here.  LOL!
Alright! Time to Go Get Crafty!