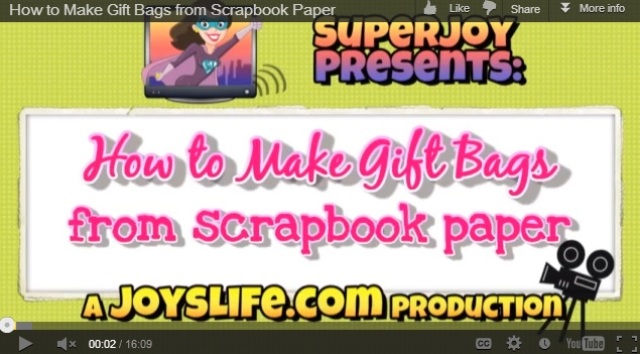 Hi Friends!  You may remember a post that I recently made showing how to make bags from scrapbook paper.  This is the same content but in video form.  I know that some people learn better with video, so I thought I'd make one for this.  It's a great way to save money because you are using things you already have and paper that might otherwise not be used (maybe because it looks like Froot Loops cereal or something…just sayin').  With the holidays upon us,  I  wanted to be sure you could make a quick bag if you needed one.  I'm sure I'll be making some myself! 😉
In the video I talk about the stamps I used on the tags.
They are from my newest stamp set: Oh Christmas Puns.
Happy Bag Making!