How to Make a Gift Bag from Scrapbook Paper – Blog Hop

Don't miss all of the participating crafty bloggers at the bottom of this post!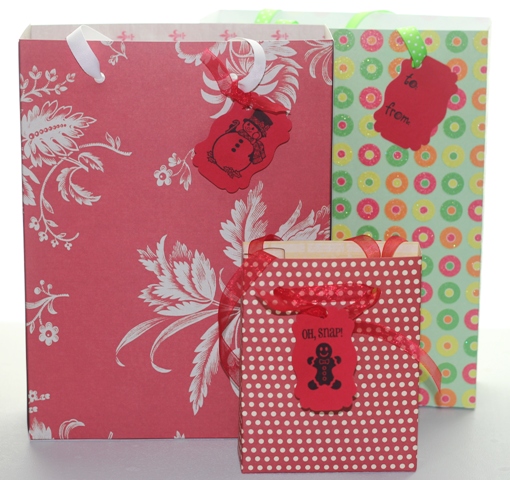 Do you have any scrapbook paper that you don't love?  I know I do!  One great thing you can do with it is turn it into gift bags!
I'm using the Scor Pal score board
today. I asked for it for Christmas one year.  When the Martha Stewart one
came out and I was convinced I was missing out on something so I bought it.  I wasn't missing out.  They are both good scoreboards but I really don't need two.  Live and learn.  LOL!
Step One to Create the Bag: Score at 2-1/2″ around three sides of 12×12 paper and fold.
Step Two: Cut part of the fold lines at 2-1/2″ in and cut 2-1/2″ up, on both sides.

Step Three: Fold and glue the sides.  I find that Zip Dry Paper glue works best for making bags.
Step Four: Make another bag piece just like the first one.
Step Five: Glue sides and base of one bag piece and place it inside the other.
Step Six:  Punch holes in the top of the bag.
  Step Seven:  String the ribbon through the holes to create handles.  Tie good knots so your handles stay in place!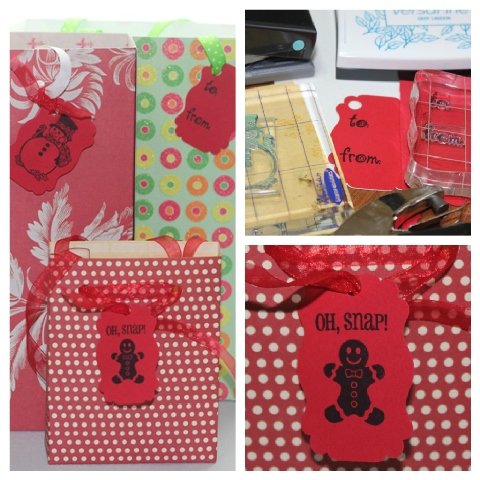 I punched out a few tags from my scrap stash of paper and stamped them with "Oh Christmas Puns" and "Wintery Puns" stamps.
I think this is a great way to use unwanted scrapbook paper and save money on gift bags!
Time for a Giveaway!!
To be eligible for a chance to win a Martha Stewart Mini score board leave a comment letting me know what crafty items are on your wish list!  I'll list the winner on this post on November 20.  Good luck!
And the Winner Is:
Lynda White says:
NOVEMBER 12, 2012 AT 5:32 PM
I'm adding a scoreboard to my Christmas list! In a perfect life, I'd love a Cameo, but a Cuttlebug or Big Shot is more realistic!
Now go take a look at the awesome projects these talented crafters are sharing!

Joy: You are HERE!  Welcome!
Maria: http://joyfulstamper.blogspot.com
Cyndy: http://arcyscraps.blogspot.com
Stacey: http://staceyscreativecorner.blogspot.com
Laura: http://www.laurascraftsandmore.com
Jennie: http://earthyscrap.blogspot.com
Megan: http://thoughtsoftraveling.blogspot.com
Lori: http://got2bcrafting.blogspot.com
Sarabeth: http://www.chroniclesofsarita.blogspot.com
Amy: http://redheadedcrafter.blogspot.com
June: http://simplyelegantpapercrafts.blogspot.com
Patty: http://craftykitten1.blogspot.com
Have a Crafty Day!