SuperJoy Loves SuperFriends Monthly Give-A-Way!! Special Edition! DAY THREE!

Wheeeee!!!…Day THREE!!
Today's Give-A-Way is for 2 MORE of my Favorite things: K & Co. paper (in particular I LOVE this little stack) AND a 3-pack of Stickles. My love for Stickles is widely known.  If you don't know what they are just read this post HERE.  To enter just leave a comment! I'll use Random.org to draw a winner on May 21. Good luck!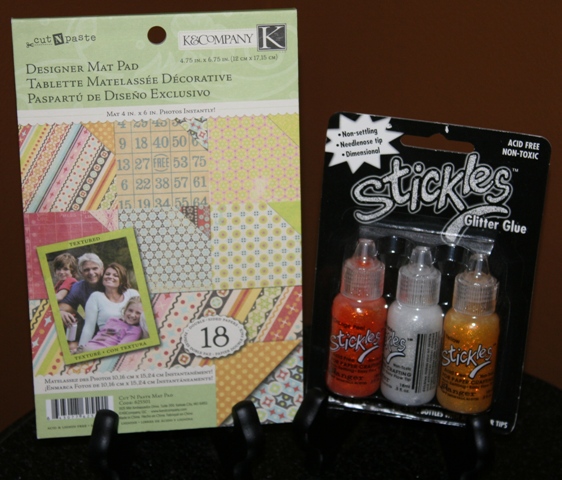 If you'd like to learn about three different kinds of Stickles click HERE.
I used my stack of that paper to make these Easter Crosses HERE.
I also used my stack of that paper as the polka dotted background
on this paper milk carton HERE.