Super Joy Loves Her Super Friends Day GIVE AWAY

Two words.  SO … EMBARRASSING.
I don't know how it suddenly became April 17 but here we are.  I forgot to celebrate Super Joy Loves Her Super Friends Day on the 14th.  I've only missed the day one other time in over two years.  Pitiful.  So, what was I doing?  I was throwing a family b'day party, one day I was sick and one day I cooked like a maniac from morning until night (but I didn't feel good so I took pieces from every dish and then felt even worse).  I tell you this whole list of things just to say, I'm sorry I missed SJ Loves Her SF day!!  I'll make up for it right now!
GIVE IT AWAY GIVE IT AWAY NOW…
The First Prize is…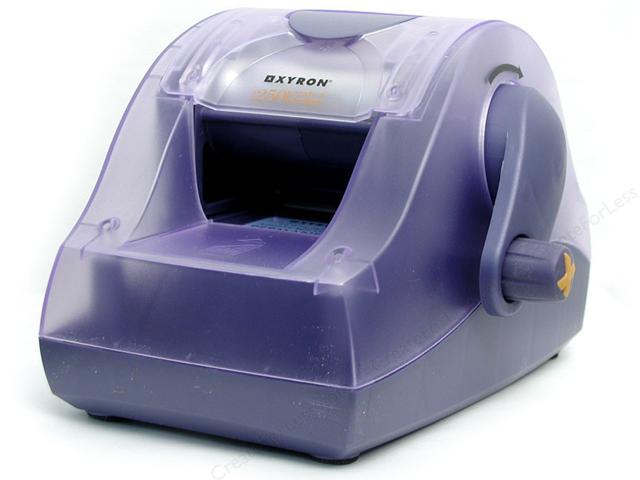 The first prize is the AWESOME Xyron 2.5-inch Sticker Maker with Permanent-Adhesive Cartridge.
I have Xyron's in many different sizes and they are all great and useful!  Here is a post where I just about wore my Xyron's out.  It's the first (and only) scrapbook page I've ever made.  I did it last April.  I enjoyed making it.  I really ought to try my hand at scrapbooking again.
The 2nd & 3rd Prizes ARE…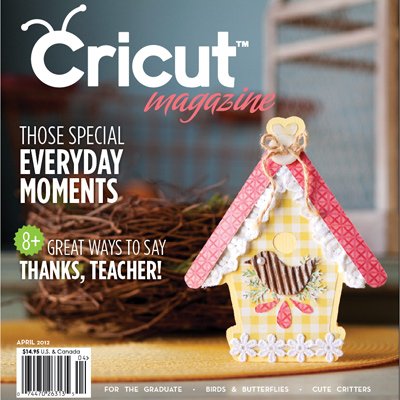 Two more winners will receive the April Cricut magazine.  Woo hoo!  Me like pretty pictures.  Me talk like Cookie Monster again.
Ok Super Friends you leave a comment and I'll pick some winners.  Sound like a deal?  Sweet!  Wait, let's make it tricky.  You answer this question in your comment… "What is your favorite die cutting machine?"  I'll pick THREE WINNERS (one for the Xyron and 2 for the April Cricut magazine) who answer the question.  I'll list the winners on this post on April 24, 2012.
AND THE WINNERS ARE…
(The Xyron Winner)
SugarMcK says:
APRIL 18, 2012 AT 1:03 AM
I've had my Silhouette Cameo for several months but have only used it a few times. I was thrilled to find your blog post about it because from there I found the link to MTC software, which I've purchased and am loving! Especially the Trace feature. It never dawned on me there would be cutting software other than the one that came with the cameo. So glad I happened on to your blog!
(The Cricut Magazine Winners)
Kitty says:
APRIL 18, 2012 AT 7:05 PM
I started with a Sizzix and swore I'd never need a Cricut. So glad my son talked me into the Cricut! Don't know how I would craft without it. Love your posts Joy. You've given me the confidence to cut vinyl and It's one of my favorite things to do now!
JTrapp says:
APRIL 17, 2012 AT 12:02 PM
I love my cricut but I love my hubby of 19 years today more! I'd better to stay together that long! I sure don't know where all that time has gone but it is truly hard to believe!
God bless and thanks for the chance to win! Janet
Good Luck!  I'm off to the craft room today.  Wheee!!
Don't miss this upcoming blog hop :