Simple Valentine Love Frame with SEI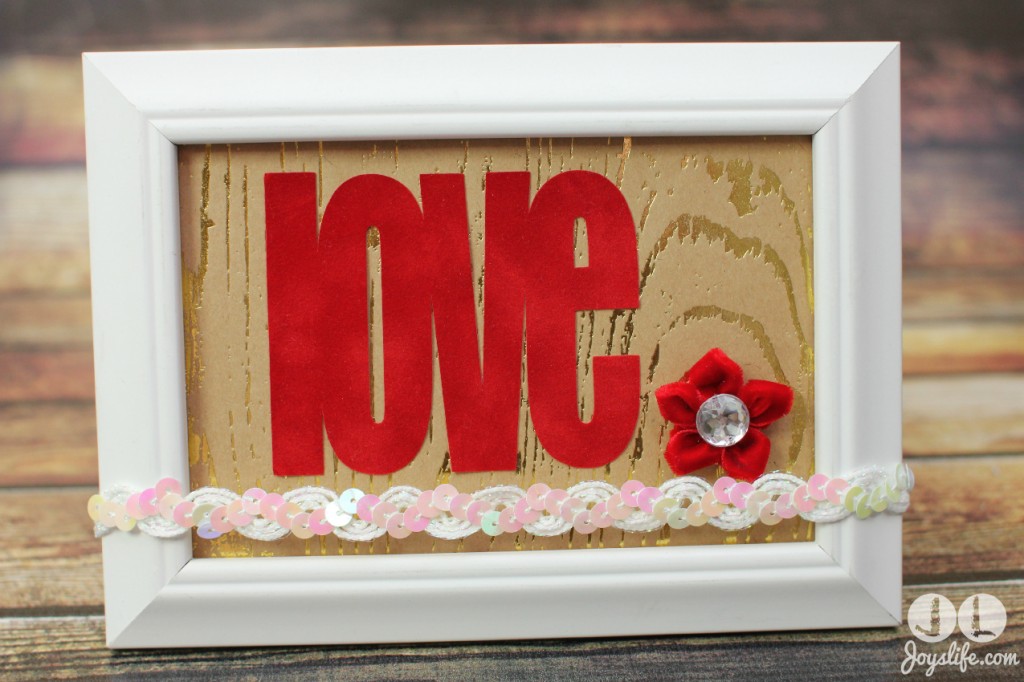 I use this same frame all the time.  Remember seeing it here and here and here?  It's had several incarnations since then too.  I took the glass out of it forever ago and can't remember where I put it.  It's actually turned out well for my decorating though because it made me start thinking of the frame in a different way.  For example, I can put large things inside the frame and don't have to worry about them not being flat!
I'm using my Silhouette Cameo to cut this gorgeous 12×12 velvet paper by SEI.  I set my machine to the fabric settings and it cut like butter!  (That's good.) LOL!  I decided to just use the "LOVE" word but the banner part is super cute too!
I'm using the Mr. & Mrs. Cut It Set from Lettering Delights. See the love banner? It's impressive how well it cuts. It looks just like the picture!
Here are the LOVEly products I'm using:  SEI Noel Sundries, Blaze velvet 12×12 paper and fauxbois gold foil woodgrain styled kraft paper, which I cut to fit the frame.
I'm using Craft Glue Dots to adhere that pretty velvet flower and the ribbon, both from Noel Sundries, to my frame.  I ADORE that ribbon.  I used it here and I think it MADE my project.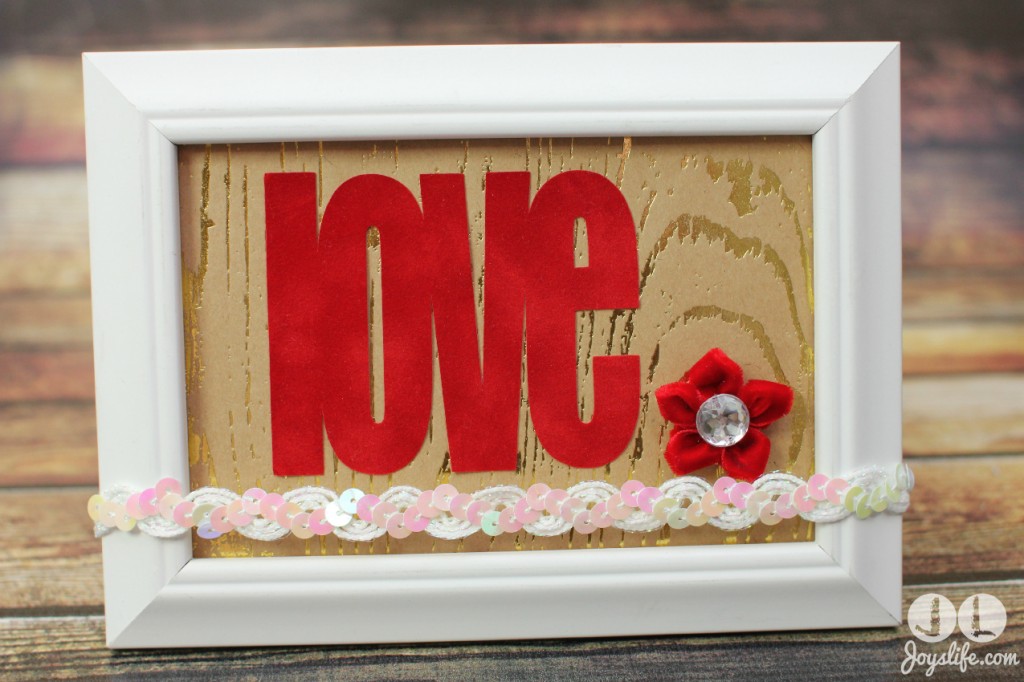 That was simple!  I really like keeping a seasonal theme by decorating an inexpensive frame.  I wonder what I'll do to this frame next?  LOL!
Happy Crafting!