How to Save Money Series Part 2 & Cricut Gypsy Smiley Cards Moneybag card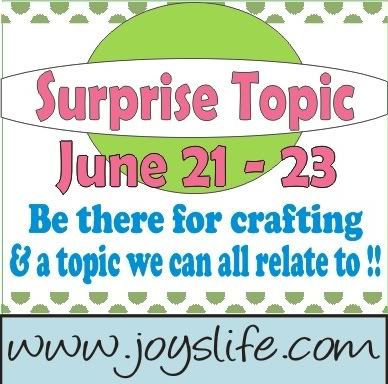 Oh yeah!  Moneybags all around!!
I told DH that he'd be happy to know that I was in the craft room making money bag cards.  He asked right away if they were the kind that money would come to us in or that our money would be going out in.  I was planning on putting our money in this for my nephew's birthday…so…I just pretended I couldn't hear him until he started talking about something else.  LOL!  I'm just kidding! 😉  He's so nice that he said either way was fine.  Awww.  (Between you and me…I'm putting it under my pillow in case the money bag card fairy comes.)
This card was made using my Gypsy (which I just got back from Provo Craft after it's little brain fried – YAY!  I'm so happy to have it back).  I welded two of the bags together  and used my Cricut Expression 2 to cut everything out.  That green paper worked out so well!  It's from a stack of K&Co. Primary Designer Paper Pad that I'd never seen until I found it on Amazon.
Here are other things I've made with the Smiley Cards Digital Cartridge.
I used the the Smiley Cards digital cartridge for this project. It was a download that was offered about 6 months ago for Gypsy users during a limited time. It's a really cute cartridge, but since it didn't come with a booklet I made one using my printer and the AWESOME YourStory. I LOVE THAT THING! Here are some things I've made using my YourStory.
Stickles make the world go around.  Wait…maybe the Earth rotates because of leftover momentum from the solar nebula that all of the planets and the Sun formed within? No.  It's definitely Stickles.
Those Stickles really bring this simple card to life.  I like the glitter tongue I added. 🙂
Want to know what Stickles are?  Check out this post: What's a Stickle You Ask?
Learn about different kinds of Stickles on this post: Stickles Distress, Glitz & Regular Compared.
HOW TO SAVE MONEY SERIES PART 2:
Yesterday we talked about how to save money by selling at different places online as well as saving while buying online.  Here's a link to How to Save Money Series Day 1.  Today I am going to share some tips about saving money in your local area.
COUPONING
Beyond cutting coupons out of your local paper, you can also find them online.  Check out this site: Coupon Network.com .  There you can choose to print out only the coupons that interest you.
My one tip on couponing is to only print or cut the coupons of things you will really use.  Allow yourself the freedom to toss/recycle all of the coupons for things you won't use or eat.  It keeps you from buying things you'll never use and wasting money.  Remember, it's not a great deal if you don't use it. 😉  However, if you can get items free or close to free (you'll still pay taxes) I urge you to purchase them, if it's in your budget, even if you can't use them.  Why?  Because your local food shelter/food bank/food co-op probably can use them.  Please go to your local yellow pages or online search engine and find a nearby shelter that can use these items.  It's an inexpensive way to help.
Do you shop at Walmart? You can print coupons out from their site.  Click here for WalMart's coupon offerings.
Shop at Target? You can print coupons from Target too!  Click here for Target's coupons offerings.
FREE SAMPLES
There are many places on the Internet to find free samples, but one you might want to check is Start Sampling.com.  They have links to different companies that are offering free samples and coupons.
You can also find free samples at Walmart.com (follow this link) and Target.com Sample Spot (follow this link).  It's fun to get mail of the free sample kind.
MAKE MONEY FROM USED KIDS ITEMS
A few paragraph's back I mentioned not buying things you don't need just because it's a good deal/or price.  Guess how I know all about that?  Of course I've done it! 😉  Well, last week I loaded up 2 dollhouses and a Radio Flyer ride on car all new in the boxes but living for the past 4 years in our garage and I toted them into a cool store called Once Upon a Child.  They paid me cash for all that stuff and I got back about 6 feet of garage floor.  I call that a deal!  See if you have a Once Upon a Child store in your area.  They buy children's clothes, toys and baby items.
MAKE MONEY FROM USED TEEN & YOUNG ADULT CLOTHES
See if you have a Plato's Closet in your area.  You can save money by buying recent, trendy but used clothing for your teens here.  Don't want to buy used clothes?  How about just selling them?  Plato's Closet pays you cash for your recent and trendy clothes.  They can be quite picky so don't let it drive you crazy.  I go right from Plato's Closet to the drop off for my local thrift store with any clothing Plato's doesn't purchase from me.  Nothing ventured, nothing gained.
Even if your area doesn't have the specific stores I've mentioned, you can do a quick online search to turn up local consignment shops in your area.  You should give it a try!  It feels great to rid your home of things you no longer use, need or love AND make cash from them!  Do like I do.  If the shops don't want these things, don't take them back home.  You can check yesterday's post for other ideas or take them directly to a donation spot for a place that can use them.
USED BOOK STORE TRADING
This topic heading says it all.  Check used book stores to trade in books toward store credit.  Typically, used book store trading works like this:  You trade in a book and get a percentage of whatever they can sell the book for.  Then you can apply that money to half the cost of a used book from their shop.  To find a good used book store near you, just do a quick online search.
Yesterday, I mentioned Amazon and Gazelle.com as other sources for selling your used items.  Check yesterday's post for more ideas and information.
CHECK ONLINE BEFORE BUYING LOCALLY!!
I know I said that yesterday, but it bears repeating.  For example, I wanted to buy a fire pit from Lowe's a few months back.  I found it $60 cheaper online than it was in their store so I bought it online and clicked the "store pick up" button.  When I sent DH to the store to get it they had to call a manager to be sure they could let it go for that price.  Of course, they did sell it for that, but if I hadn't bought it online I would have paid that extra $60.  They were not selling it for that locally.  So check online!  Also, shop competitor stores because your local favorite store will probably price match.  Woo hoo!
I'll See you tomorrow Monday for Part 3 of 3 Money Saving Tips!