Cricut Forever Young Purse
I'm using my Cricut Expression 2 and the Cricut Forever Young cartridge to create a little purse. I used the fit to page button on the CE2 to make the purse as large as it could cut on a single 12×12 piece of cardstock. This paper is by K&Co. I bought it from Michaels.
Curious about the numbers in the booklet? I label all of my booklets! Here's how.
You can see the purse in the booklet and behind the booklet you can see the purse all cut out. Next, it's easy to score and fold (or just fold) the areas that have small scoring cuts in them.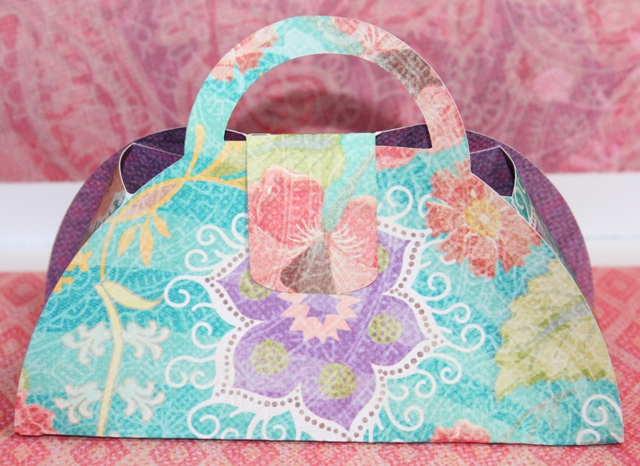 This little purse would be cute to hold a small gift or gift card. If you made a bunch of them they could serve as place cards at a party. Pretty! Remember to put your Cricut or other die cutting machine to work for you. It can create gifts, home decor and help create wonderfully creative parties! Once I used my Cricut to help create a few themed things for my friend's HGTV debut party. Here's a link to those posts: HGTV PARTY.