How to Save Money Series Part 1 & Cricut Forever Young Purse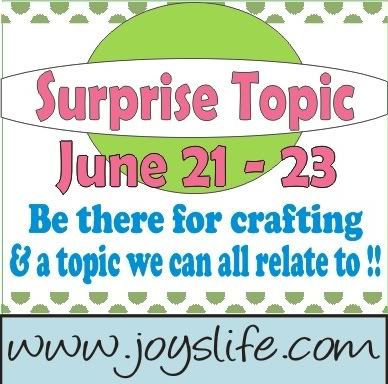 And now, the surprise topic that we all can relate to is….MONEY!!!!  Yep.  I really want to talk about money.  I have a passion for saving money where I can, so I can spend money on fun stuff (like crafting supplies!).  Before we get into some of the ways I save money (Day One of this three day series), I'll show you a quick project using the Cricut Forever Young cartridge.
I'm using my Cricut Expression 2 and the Cricut Forever Young cartridge
to create a little purse.  I used the fit to page button on the CE2 to make the purse as large as it could cut on a single 12×12 piece of cardstock.  This paper is by K&Co.  I bought it from Michaels.
Curious about the numbers in the booklet?  I label all of my booklets!  Here's how.
You can see the purse in the booklet and behind the booklet you can see the purse all cut out.  Next, it's easy to score and fold (or just fold) the areas that have small scoring cuts in them.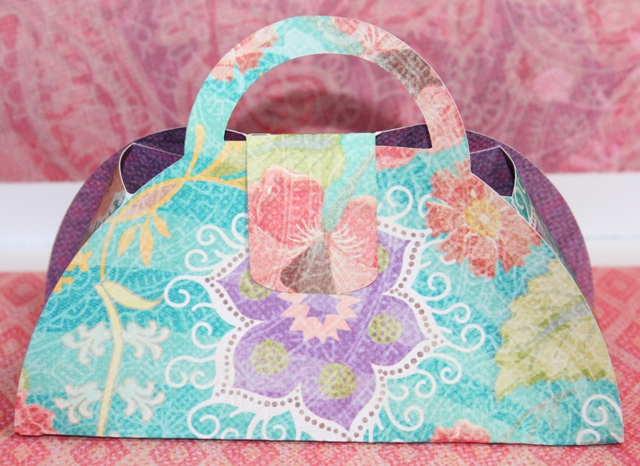 Below are some tips to help fill this purse up with some cold hard cash. 🙂
This little purse would be cute to hold a small gift or gift card.  If you made a bunch of them they could serve as place cards at a party.  Pretty!  Remember to put your Cricut or other die cutting machine to work for you.  It can create gifts, home decor and help create wonderfully creative parties!  Once I used my Cricut to help create a few themed things for my friend's HGTV debut party.  Here's a link to those posts:  HGTV PARTY.
SOME WAYS I SAVE MONEY:
I save time and money by shopping online (or at least price shopping online) before I physically go from store to store searching for something.  That saves wear and tear on my car (and feet) as well as saving on gas.  I save on shipping costs by searching online for coupon codes AND I get CASH BACK by shopping through Ebates.com.  They give you a percentage of your money back for shopping through their links.  Every quarter they Paypal you the money you earned.  It's really cool!  I've gotten back over $600 in the many years I've been shopping through them.
AMAZON PRIME
Even though there's an upfront cost, I pay for Amazon Prime.  Here's a post I wrote a while back breaking down the cost per month and why I think it's worth it.  If you're a Student you might qualify for FREE Amazon Prime!!  Click Amazon Student
to learn more.  If you're a Caregiver and/or Parent you might qualify for FREE Amazon Prime!!  Click Amazon Mom
to learn more.
I just found Gazelle.com recently and I've already gotten almost $100 back by selling junk that we had sitting around.  When DH and I cleaned out our shared office I found that we had things that either no longer worked or we no longer wanted.  For example, we had some old cell phones … Gazelle paid me for them.  We had a broken Xbox 360 that suffered the red ring of death.  Gazelle paid $10 for that thing.  Cool!  Hey, it was just our junk.  We were super happy to trade in that and a few games that even Gamestop wouldn't take back and walk  away with almost $100 bucks.  Cool.  The Gazelle site can even help you find local areas that will recycle things you can't just put in the garbage.  Very nice.
AMAZON TRADE IN & GAMESTOP
Are you or your kids gamers?  We all are here.  We buy used and new games at our local Gamestop.  We also trade our old games.  Wait until they are doing a special trade in deal to get the most for your money.  We recently traded in a ton of games when they were giving 40% extra for each trade in.  That allowed us to get about 6 brand new games for free.  Um…did I mention we really like video games?  If your games are too old for Gamestop you might want to try selling them to Gazelle.com or even trying out Amazon Trade In
.  Amazon will only pay you in Amazon gift cards credited to your account, but it's a valid way to go, especially if you shop on Amazon.
EBAY, CRAIGSLIST & AMAZON
I used to sell a lot on eBay and I still do occasionally sell things there.  Why, I have some auctions up right now for a few things I no longer needed.  However, I really stopped selling so much on there because their fees got so high.  So with Paypal fees, eBay fees and the time it took to do the listings, I decided to look around for some alternatives.
I usually turn to Craigslist to sell furniture and big things I'd never bother selling on eBay.  I don't like selling on Craigslist much though because I don't want to wait around for people to maybe or maybe not show up to buy an item AND…there's the creepy weirdo possibility that I like to steer clear from as much as possible.  I can go all martial arts on people, but I prefer not to. 😉  So, sometimes I just wait on "ye ole neighborhood Yard Sale".  I'm always ready to negotiate during a yard sale because if it's sitting in my driveway, it's not coming back in.  LOL!
There's also an easy option known as "selling on Amazon".  It's super fast and easy to list there.  Some things I've sold have sold as soon as I listed them, others sat for a while, but it's an option.  If you'll look to the right hand side of an item on Amazon, let's use one of my favorite items Wausau Paper
, for example.  If you click that link and look at the right hand side of the page below the "Add to Cart" section you'll see "More Buying Choices".  Under "More Buying Choices" you'll see "Have One to Sell?".  You would click the "Sell Yours Here" button if you had that exact item to sell.  Then you'll be able to give a short description and choose the pricing.  It's all very simple and fast, as online selling goes.
There are other online places to sell things, but these are a few of my favorites.  Tomorrow I'll talk about how I save money in my local area.  Can you tell I've been doing a little decluttering?  😉
See you tomorrow for Part 2 of 3 Money Saving Tips!