Friday Flashback – Cricut Halloween Crafts
Here's a Flashback look at some things I made last year for Halloween. My favorite? The craft pumpkin I carved by using a template I created from the Mini Monograms Cricut cartridge.
MONOGRAM PUMPKIN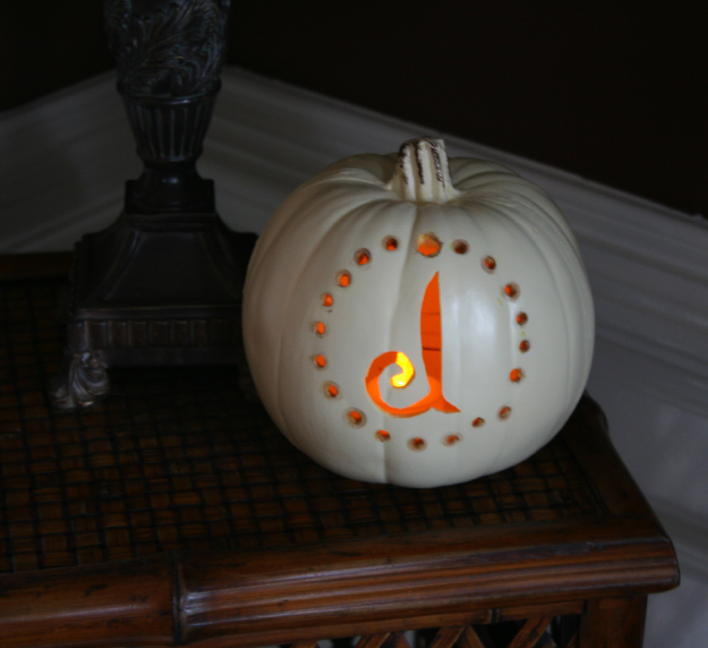 Craft Pumpkin Carving Tutorial Post
VAMPIRE LOLLIPOPS
Here's another favorite of mine…Vampire Lollipops from coffee filters! You could do ghosts too!
WITCH FINGER COOKIES
Gross Food is a Halloween must.  My favorite gross food are these witch cookie fingers I made, but there are even more photos and ideas once you click on the link below. 😉
Fun Halloween Food & a Recipe!
Ear Wax (caramel) Marshmallows
Gross, but a hit with everyone anyway!
Caramel Marshmallow Q-tips Post
 Halloween Gift Lunch Bags
I love to keep white or colored bags on hand.  They're great for a field trip lunch or to make gift bags.  I made these for DS#2's b'day last year.  Save money on bags…spend more on treats!
Cricut Halloween Gift Bags Post
I hope you enjoyed these Halloween ideas! 🙂

GIVE AWAYS GOING ON…
Click here and leave a comment to be entered to win Zip Dry Paper glue. Don't forget to Click HERE and leave a comment to be eligible to win TWO 36 packs of Ultra Fine and Fine Bic markers (retail $41.98) for THREE WINNERS! AND … At the end of October, I will pick 5 winners who've left a comment on any non-give away post on Joy's Life during the month of October. Those 5 winners will win some crafty surprises. So, you can leave a comment on all the give away posts AND on non Give Away posts and still have a chance to win! 🙂
See You Tomorrow! YAY…the weekend!