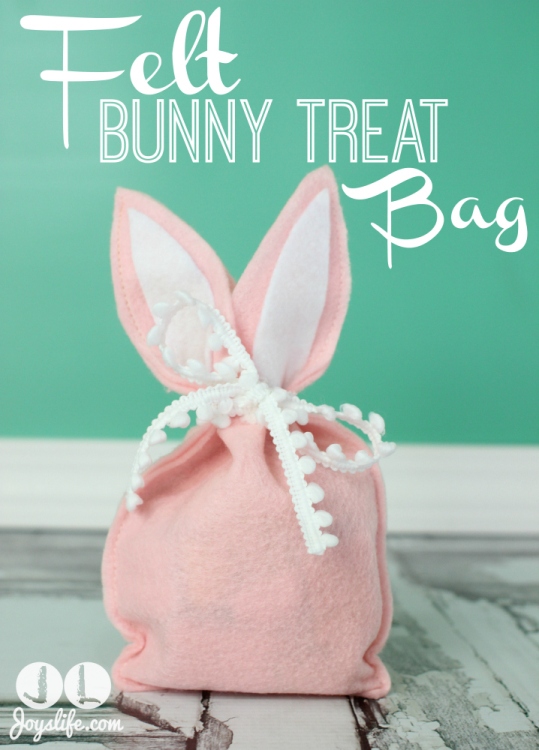 It's true. My bunny has no face. I just couldn't decide how I wanted it to look, soooo…it has ears and we're just going to consider it a strict rabbit silhouette…aka: "The Faceless Bunny". LOL! I dig it like this but you can add whatever you like to make your bunny uniquely yours!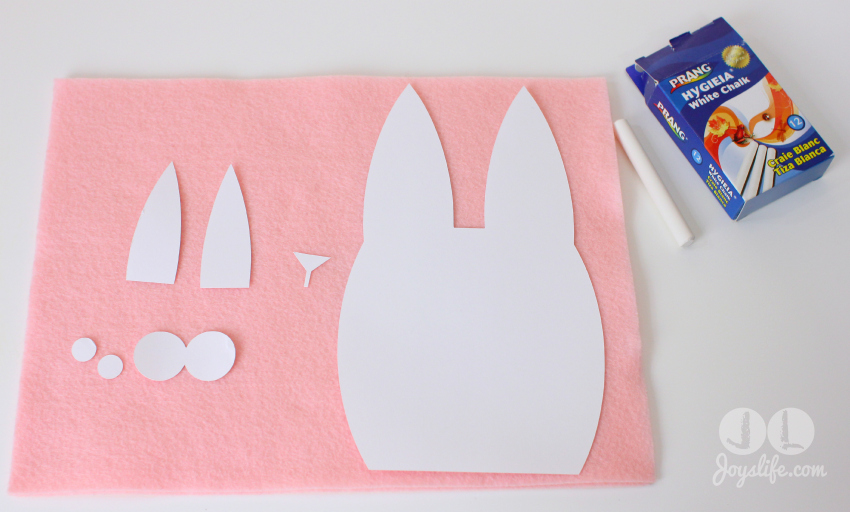 I used Silhouette file #58085 as a template to create my bunny.  Instead of using my Silhouette to cut this out in fabric, I decided to use some of the massive amount of craft store felt that I have on hand.
I like to use chalk to outline the template directly onto the felt. I did that in these projects too: Felt Ornaments & Owl Wall Hanging. After chalking it, I cut the bunny out. I cut both pieces of felt (front and back) at the same time.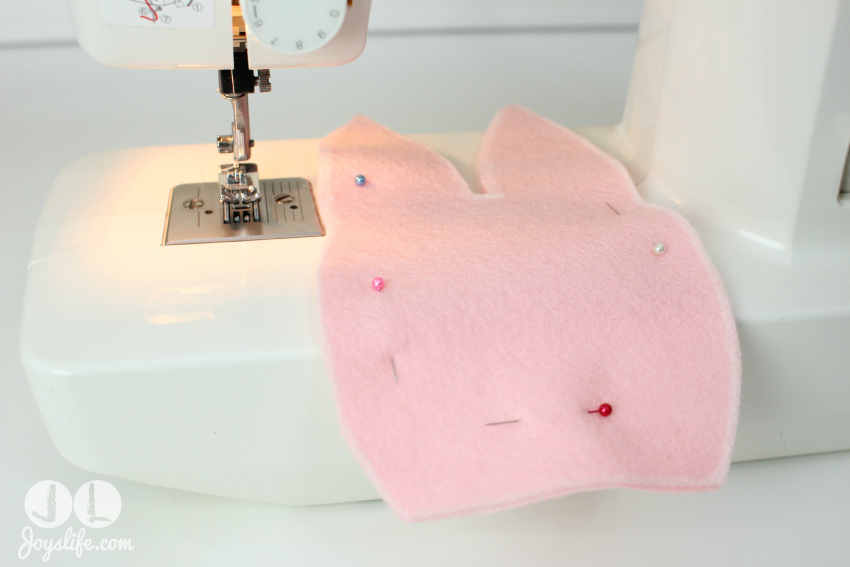 I pinned around the felt to keep it from moving all over the place.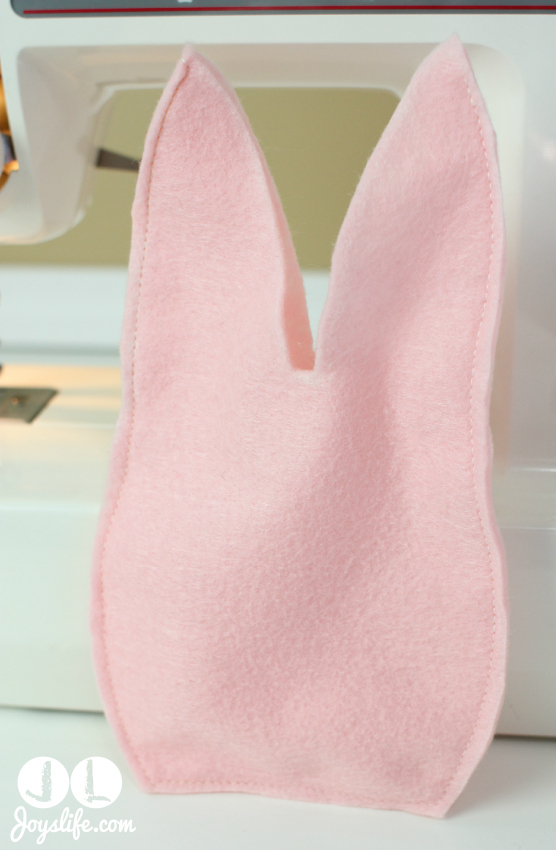 I rarely ever sew but I can rock the straight stitch. 😉 Use that to go around the edges but DON'T sew the inside of the ears. If you leave it open you'll have space to shove in some candy (aka: add some lovely treats).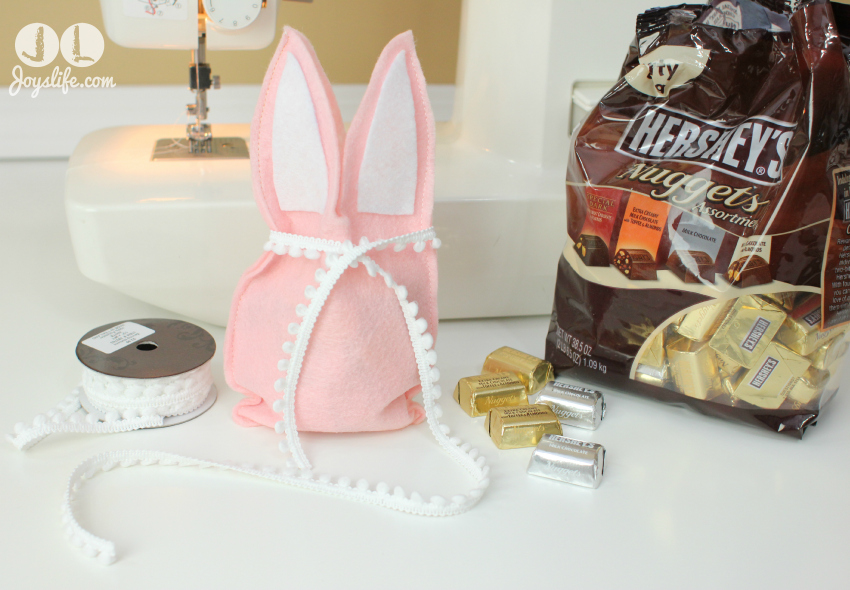 I LOVE keeping this candy on hand. You can eat it while you're trying to brainstorm a new craft and it looks pretty when it's part of a gift. Plus, you can dress it up like this and this! Display it simply in this! My suggestion? Get some. By the way, I glued on the white felt using Fabri-Tac. You could also use Felt Glue. When I was sewing the bag, I couldn't decide if I wanted to add anything or not. Fabric glue is a great way to add things later. I heart it!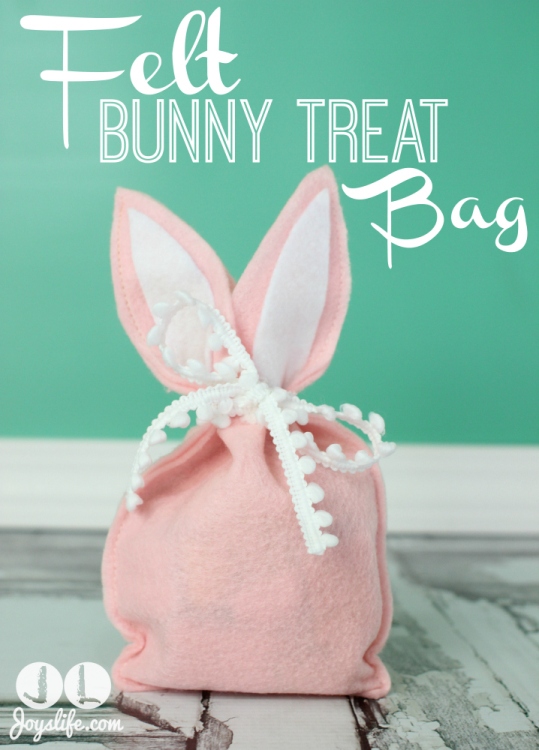 Candy + felt and a simple template = a rockin' faceless bunny bag. Make one!
Have a sweet day…eat candy.