Modern Country Shabby Chic Rooster Card with SVGCuts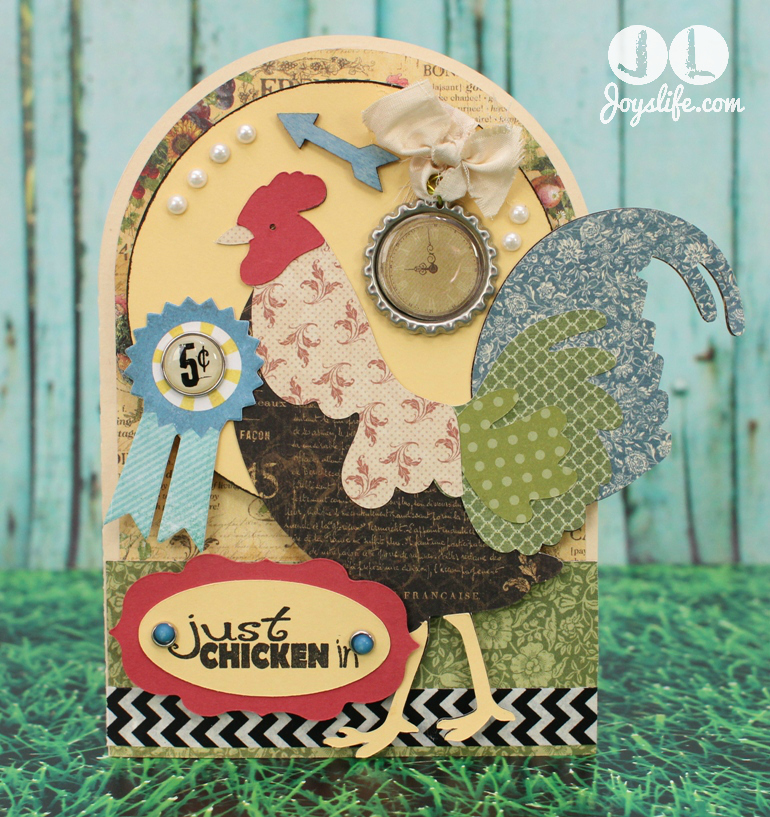 I have been wanting to make this card from the Maison de Madeline SVG kit by SVGCuts for a long time and am so glad I finally got around to it!  I made if for a friend who I haven't seen in a while.  I spiced the card up a little bit by adding some extra embellishments but even if you don't change a thing about it or add anything to it, it's awesome as is!
I was so impressed by the demo card that SVGCuts showed that I even bought the exact paper they used so I could create my own.
These are all the pieces that create the card.  I ended up wanting to change the style of the card a bit so I used some different pieces of paper from the Graphic45 set and I also filled in with a few things I had in my stash.
I added a bottle cap using a sticker pack from Hobby Lobby and dome epoxy stickers.  I purchased the bottle caps at a craft show but if you want to see bottle cap smashing in action, check out this video I made where I show the whole process.  I attached the finished bottle cap to the card using Craft Glue Dots.
I used pop dots to lift the sun off the card a bit.  I also added them to the rooster to give more dimension.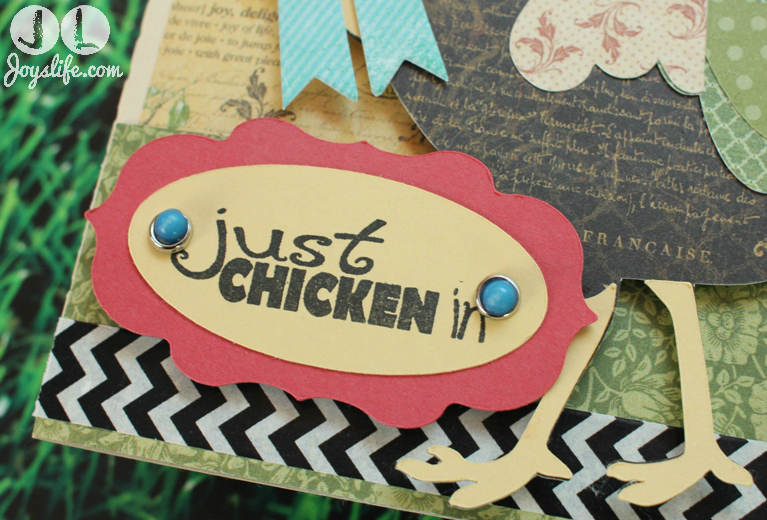 Like that saying?  It comes from the Joy's Life Barnyard Puns stamp set!  Check it out!
See all of my bottle cap projects here and my bottle cap crafts Pinterest board here.  That cool 5¢ brad is from Echo Park All About a Boy brads.  I colored in a wooden arrow (I'm so into those lately see here and here) from this Studio Calico set of veneer shapes.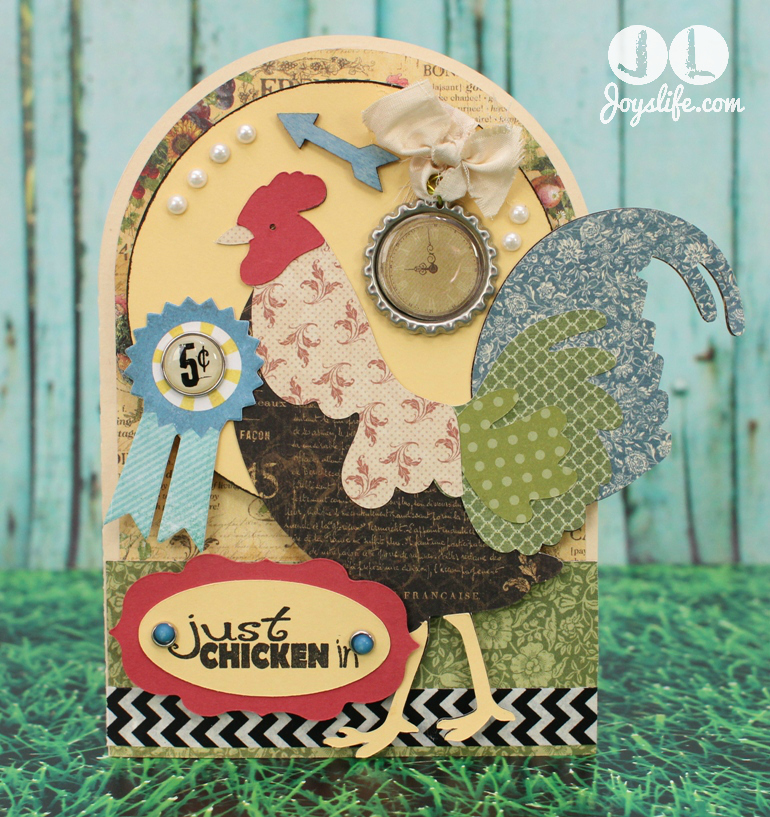 I love the way it turned out!  I added a strip of washi tape to the bottom for a little extra pizzazz.  I love that chevron washi!
Silhouette Cameo Questions?  Check out these helpful tutorials!
Happy Crafting!