Cricut Imagine works with the Gypsy Now!!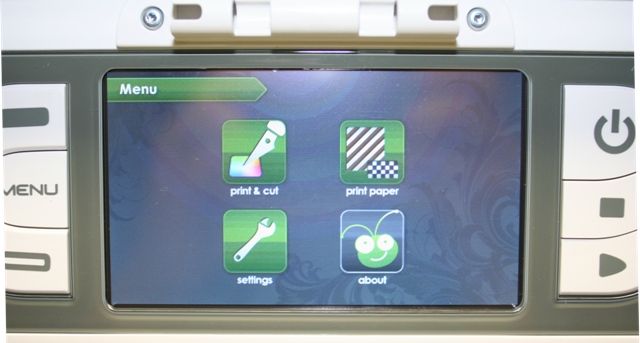 NEW MENU SCREEN
I just finished updating my Cricut Imagine. Here is the new Menu screen. Now there is a "Print Paper" function.
Here is the screen before the update:
OLD MENU SCREEN
Best of all…IT WORKS WITH THE GYPSY NOW!!! Just do your updates (there's also one for the Gypsy) and plug your Gypsy into the back of your Imagine after everything is updated. Use the Gypsy cord that you use to plug your Gypsy into the back of your Cricut. I think this is going to be FANTASTIC!!
If you haven't downloaded the Cricut Sync application go here: Cricut Sync.
Here's a link to the previous post I wrote about the last Cricut Imagine update.
P.S.  This update only allows the Gypsy to CUT with the Imagine…not use the color…yet.