Cork Bulletin Board Makeover using FrogTape® Shape Tape™
This is a Sponsored post written by me on behalf of FrogTape for SocialSpark. All opinions are 100% mine.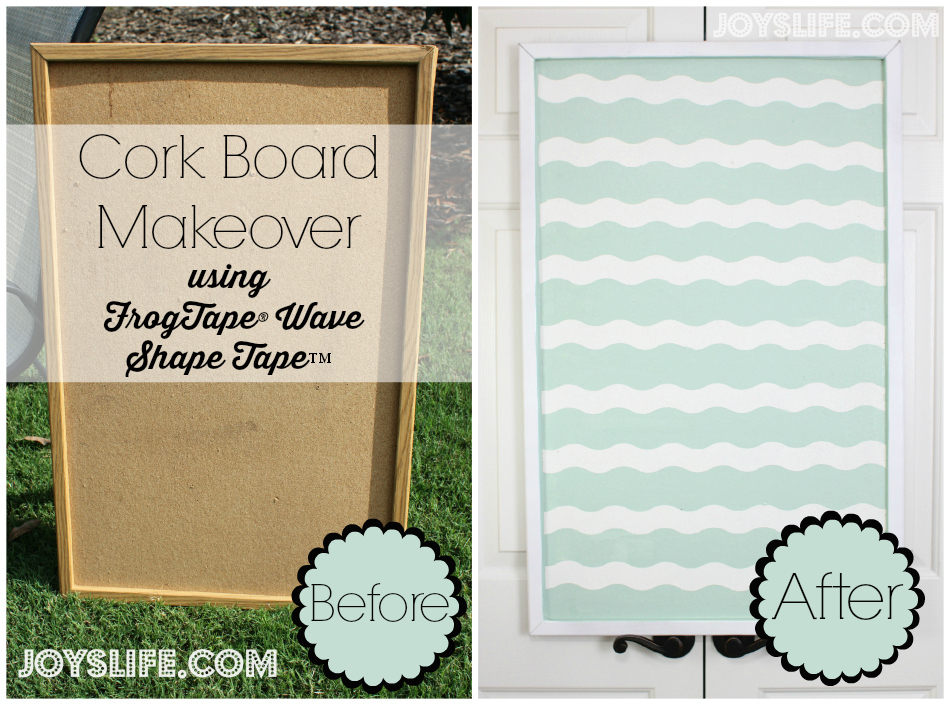 How amazing is that before and after? Soooo amazing! I love it! Before I tell you how I made it using FrogTape's Shape Tape, let's just talk about how icky it was before. Just beyond the doors holding the awesome finished cork bulletin board on the right is a closet and through that closet is a smaller door leading to an attic crawl space. In there beneath the rafters and among Halloween decorations and old textbooks was this cork board, in it's most hideous form. It was dirty, water stained, gouged in places and in general, too ugly to use.
See? This cork board has seen better days. My husband was priming and repainting our front porch rocking chairs, so I hauled this out to him and asked him to cover it with primer for me. I could have done it myself but he had a whole assembly line going on, so I totally took advantage of that. LOL! I did give him a spray can of white primer for plastic that I had and that's what he used for this. He only had enough regular primer for the chairs. Anyway, he primed it white for me which hid a lot of the ugliness and stains.
Honestly, it looked so much better after he primed it, I almost didn't cover it with white paint. Then I started painting it white and realized that I was seriously deluded about how good it look just with primer. So, I painted all of it white using a latex paint.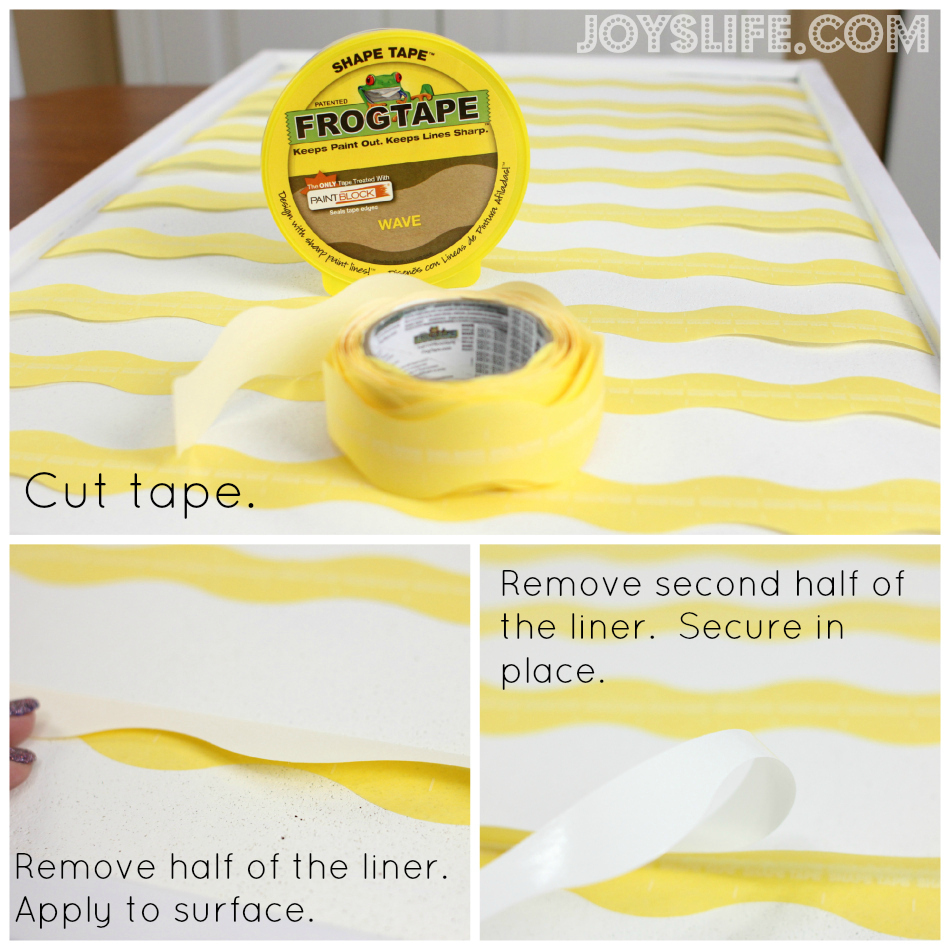 After the white paint dried, I cut my wave pattern FrogTape® Shape Tape™ into sections and laid them out on the board. I got a general idea of where I wanted to place them. You know what I really loved about this tape? It has dashed lines printed on it so you can cut straight and use it as a guide for cutting more of the same pieces. That really helped me! Even though I wasn't being particular about how far apart I wanted the pieces, I definitely wanted them to be the same length across. This kept me from having to get out a tape measure. YAY!
Shape Tape™ is treated with patented PaintBlock® Technology, a super absorbent polymer that reacts with the water in latex paint and instantly gels to form a micro-barrier that seals the edges of the tape, which helps prevent paint bleed. It's designed with a slit liner on the back of the tape for easier application – remove one half of the liner, position the tape and remove the other half. It's really easy and fun to use! Plus, I used it on a textured surface and though it is not recommended for that, I think it did a great job. Don't you?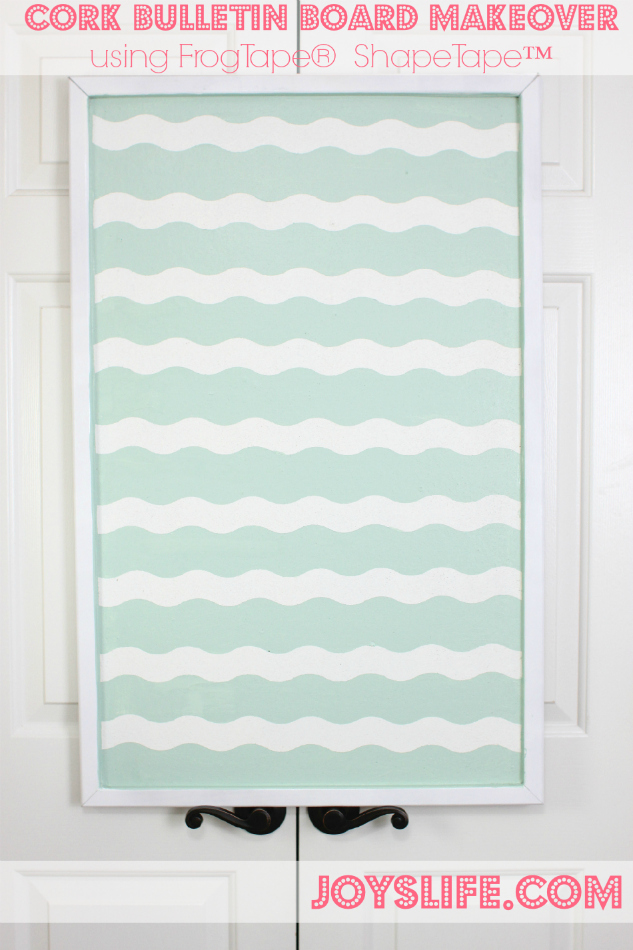 Next, I want to try using Shape Tape™ for creating one of a kind furniture pieces. I know it would do an awesome job. The way it seals the edges of the tape and keeps the paint from bleeding pretty much makes it the best painter's tape ever.
What projects will you be making that Shape Tape™ would be perfect for?
Shape Tape™ is available at participating Lowes and Walmart locations, and all Menards stores across the United States. Visit http://frogtape.com/shapetape for more information. Be sure to follow FrogTape® (the makers of Shape Tape™) on Twitter and Pinterest for tons of creative inspiration!