Embossed Metal Cri-Kits Halloween Sign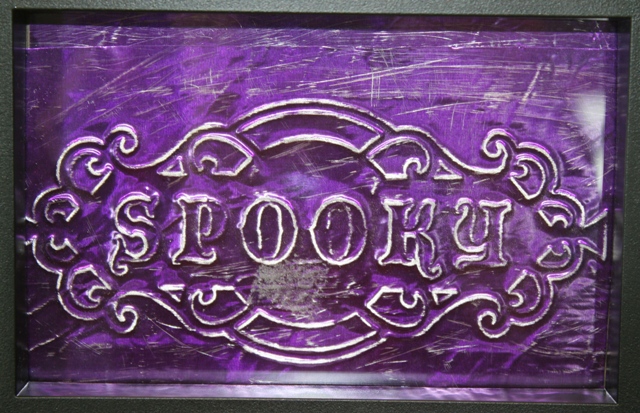 I used the Cri-Kits embosser and metal along with the Happy Hauntings Cricut cartridge to create this Halloween sign.  The whole sign is at the end of this post.  😉  If you look at my video from 2 days ago, you'll see how to use the Cri-Kits embosser.
Here are the things that I used:
Those Tim Holtz Tonic scissors do a GREAT JOB cutting metal and all kinds of other things.  I bought that photo frame at WalMart for about $3. 😉  I've just about worn out that Happy Hauntings cartridge this season.  LOL!  I love the purple Cri-kits metal.  Purple is one of my favorite colors.
Here's the Cri-Kits embossing tool doing it's job on the metal.  What I've done here is lay the purple side down and used the FLIP button on my Cricut Expression.  I've done that because I wanted to have the raised "Spooky" word on the purple side so I can sand it.  You'll see that next.
Isn't that COOL?!  Next I used that sanding tool to distress the metal and really bring out the word "Spooky".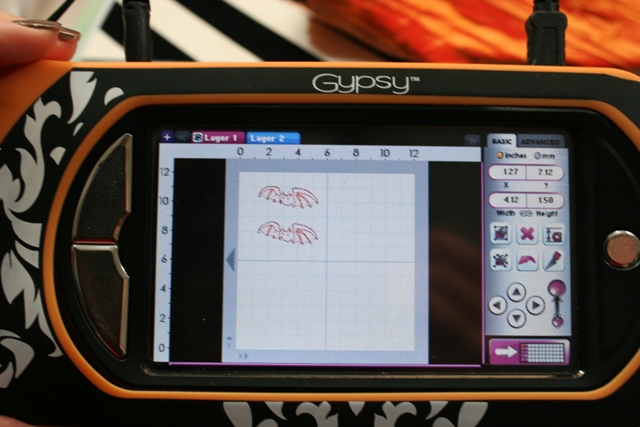 I  used my Gypsy to help me place exactly where I wanted the metal to be embossed.  The Gypsy was really important here because I first embossed the inside of the bat and then needed the Cricut to go back and line up perfectly to emboss the outside of the bat.  The Gypsy is the perfect tool for that. 🙂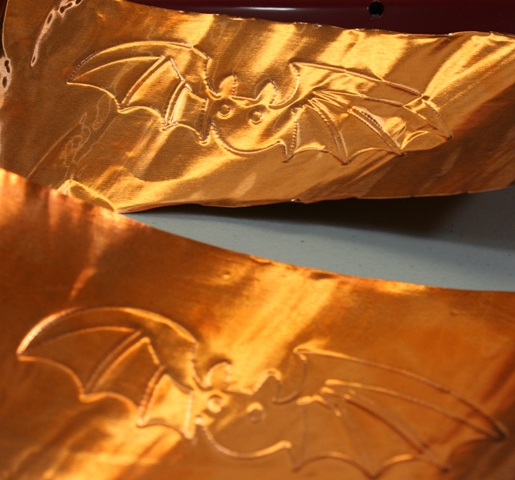 Pretty nice!  Uh…I mean really creepy and spooky. 😉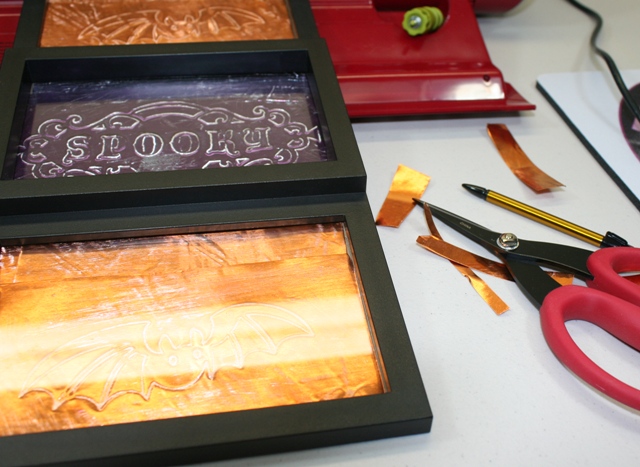 Awww MAN!!!  I cut all 3 of the metal sheets too short.  Oh well.
The "spooky" panel doesn't show it as much, but you can really tell on the orange metal. Wait! I know just what I'll do. I'll stick a bow on it and people won't notice because they'll be distracted. LOL! (No, that doesn't work entirely.) Let me suggest the old adage, "Measure twice, cut once." Not my saying, "Cut cut cut until it looks right and then shout loudly at people when they get too close so they don't notice your mistakes." I think my saying will totally catch on.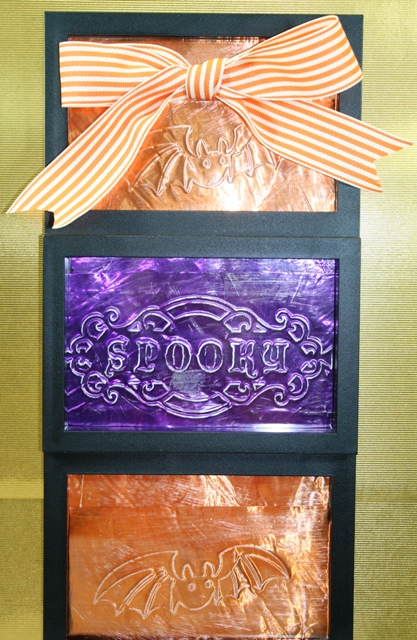 I hope you have a fun Halloween weekend!