Easy Halloween Party Ideas & Free Silhouette Monster Face File
This shop has been compensated by Collective Bias, Inc. and its advertiser. All opinions are mine alone.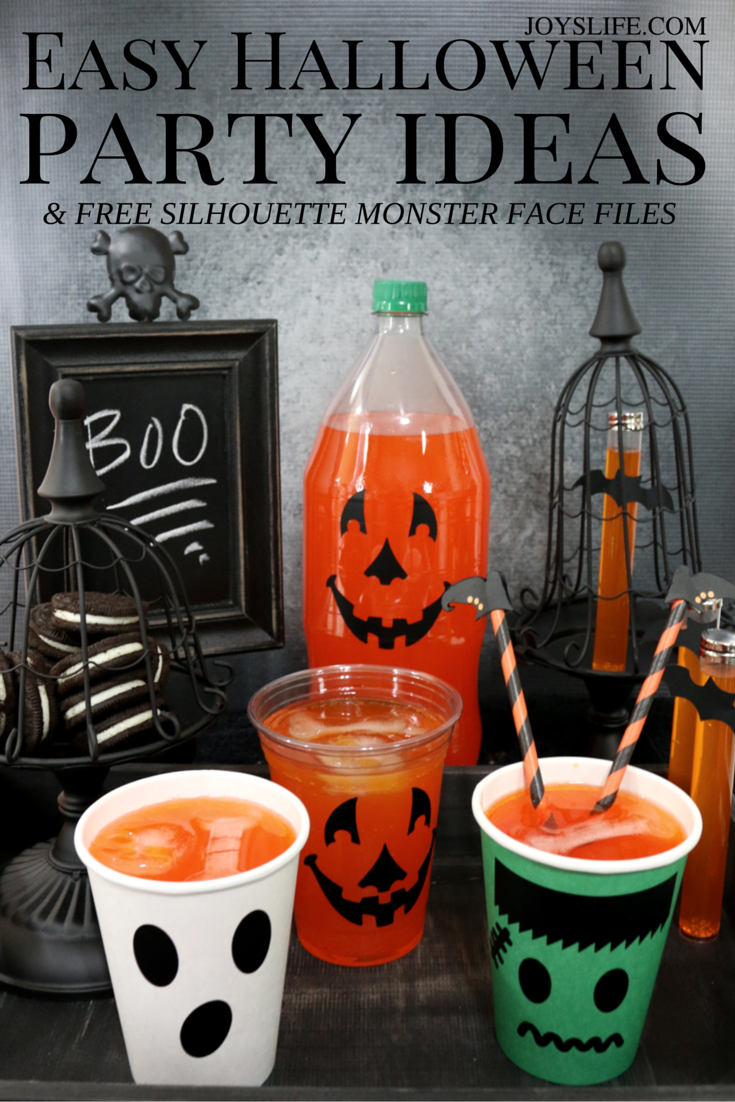 Any day in October is the perfect day for a Halloween party!  You can throw one that is big or small you just have to theme it.  I can help you make that a fun and fast experience with these easy Halloween party ideas.  Plus, I've got a free Silhouette Cameo Monster Face cut file that's going to help you get this party started!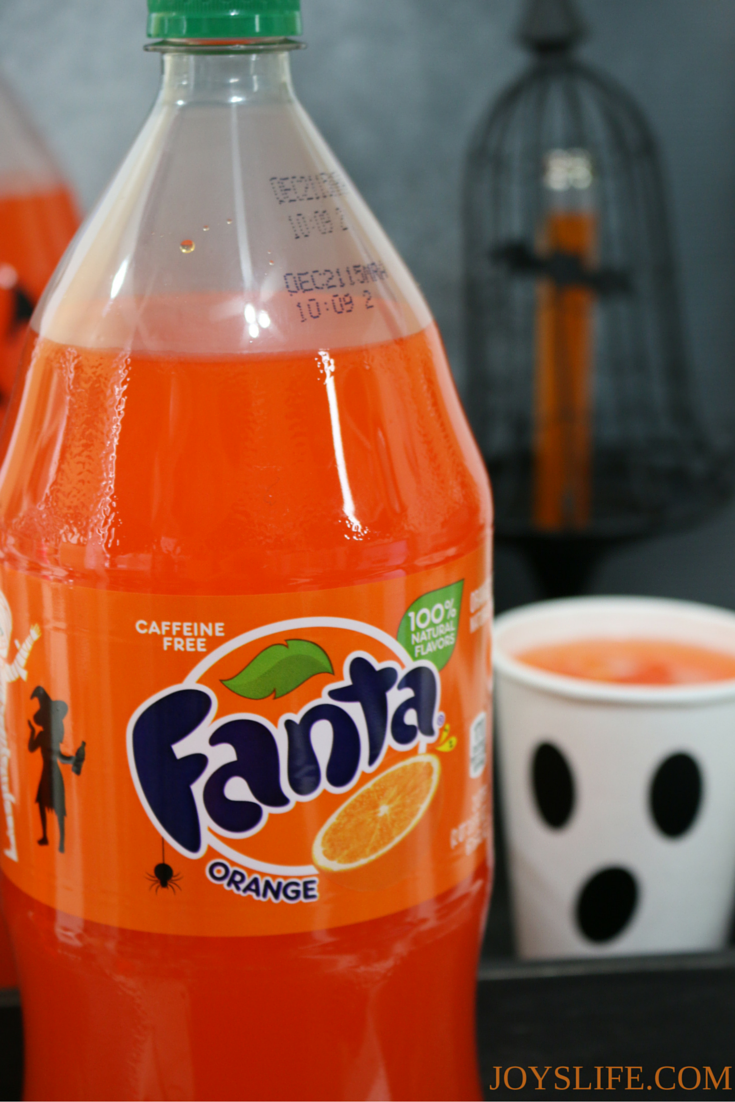 First, get the perfect Halloween drink: Fanta Orange Soda.  Why is it perfect?  It's already pumpkin orange!  It's also my oldest teenage son's favorite drink, so it's a definite "must have" for us.
Next, decorate cups!  I made this cute Frankenstein monster face using my Silhouette Cameo.  I love Frankenstein, it's one of my favorite books, so of course I had to make the face!  To make cup decorating super easy, I used black vinyl to cut out all the faces.  I added them to green, white and clear cups.  Fanta Orange Soda made easy work of turning the jack o'lantern face into a party ready drink!  Oh!  I also used my Cameo to print and cut out some witch feet, which I added to orange and black straws for a cute effect.  I love that it looks like the witch crashed into the cup.  Well, she probably just stopped in for a sip of Fanta Orange Soda.
Here's a treat for you!
Here's a whole FREE Silhouette file of the Frankenstein monster, ghost, and jack o lantern faces just for you!  You can cut them out using vinyl or paper, whatever works best for your needs!  With paper, simply use adhesive to apply the faces to your cups.  If you use vinyl, cut out the faces and then remove the vinyl you won't be using.  Use transfer tape or masking tape to help you transfer the faces to the cups or to the two liter bottle of Fanta Orange Soda.  Burnish the vinyl (rub it to make it stick) and remove the transfer tape.  Now your cups have faces!
Need help with the Silhouette?  Check out these tutorials.
You can resize the faces if you'd like but I used these sizes for all my cups and for the Fanta Orange Soda bottle.  To give the two liter bottle a face, simply cut off the Fanta wrapper and apply the face of your choice.  Easy!
Another simple idea is to pour Fanta Orange Soda into test tubes or craft tubes.  You can buy those online or in some craft stores.  You don't have to purchase something special for them to stand in, simply put them in the cups you created.
You don't need a lot of test tubes or craft tubes to make a big statement either.  This single tube full of Fanta Orange Soda makes a big statement all by itself.  Look around your house and see if you have a clear glass vase that you could turn upside down to create an interesting look.  I added a bat that I cut out of cardstock, using my Silhouette Cameo, and stuck it to the tube using a Glue Dot.
Talk about keeping it simple!  Fill spooky ice trays with water and voila! Spooky ice to add to your Halloween party!  Now that was almost too easy.  Wait.  No.  Pouring Fanta Orange Soda into a clear cup was even easier.  Regardless, it doesn't get much simpler than this!
Make fun signs and tags for your food or simply write "BOO" on a chalkboard.  There's something sort of spooky about chalkboard writing on a black background, don't you think?