Great Grill Recipes for Your Summer Celebrations
This shop has been compensated by Collective Bias, Inc. and its advertiser. All opinions are mine alone.
Have you ever wished that you could just grill your whole meal from beginning to end? Your wish is granted! I've got three great grill recipes to share with you today and I think you're going to love them! I'm using El Yucateco sauces to help enhance the flavor and put a twist on the usual summer, grilling recipes. Just wait until you see the dessert! It's so good that I've had it again since we enjoyed this meal. First, let's talk about exactly what our family was celebrating.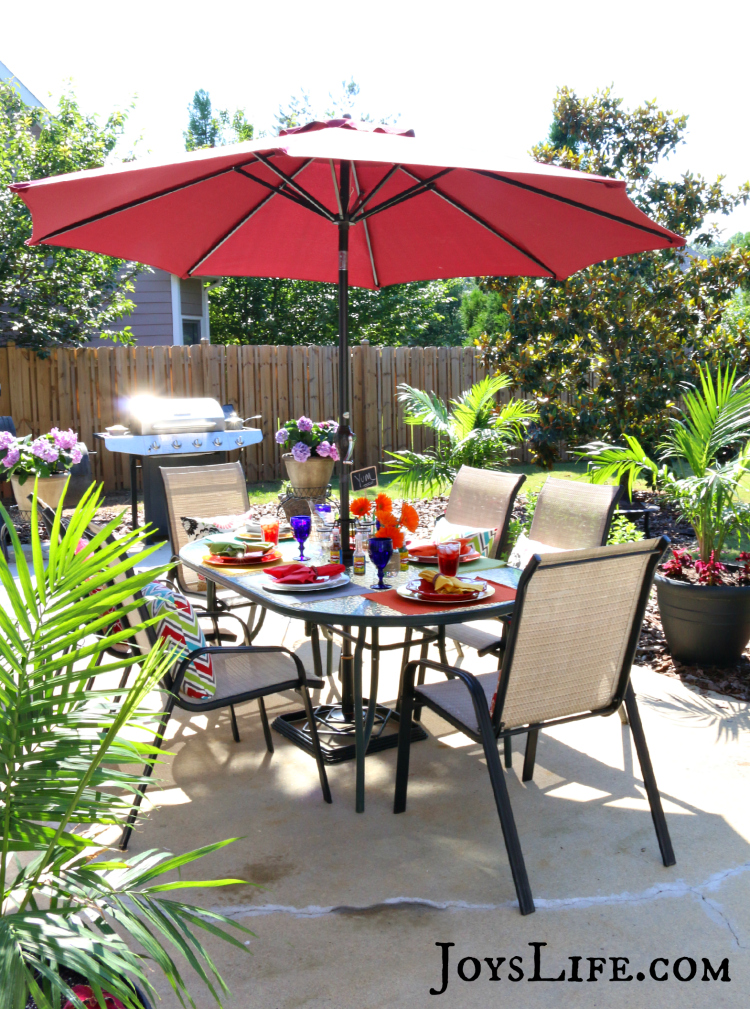 We're celebrating the opening of our back porch for the summer! You might ask if that's really a thing worth celebrating. I say, "Absolutely!" Why? Well, certainly it ushers in the summer and all the possibilities and fun that brings. In our case though, it means that our back porch is no longer depressing to look at and we actually want to go out there. LOL! True story. Check it out!
In the before picture the back porch is so dull and lifeless. It was covered in dirt and pollen. The shrubs looked pitiful. We pretended like that space didn't exist, until we decided to join the summer by cleaning it up.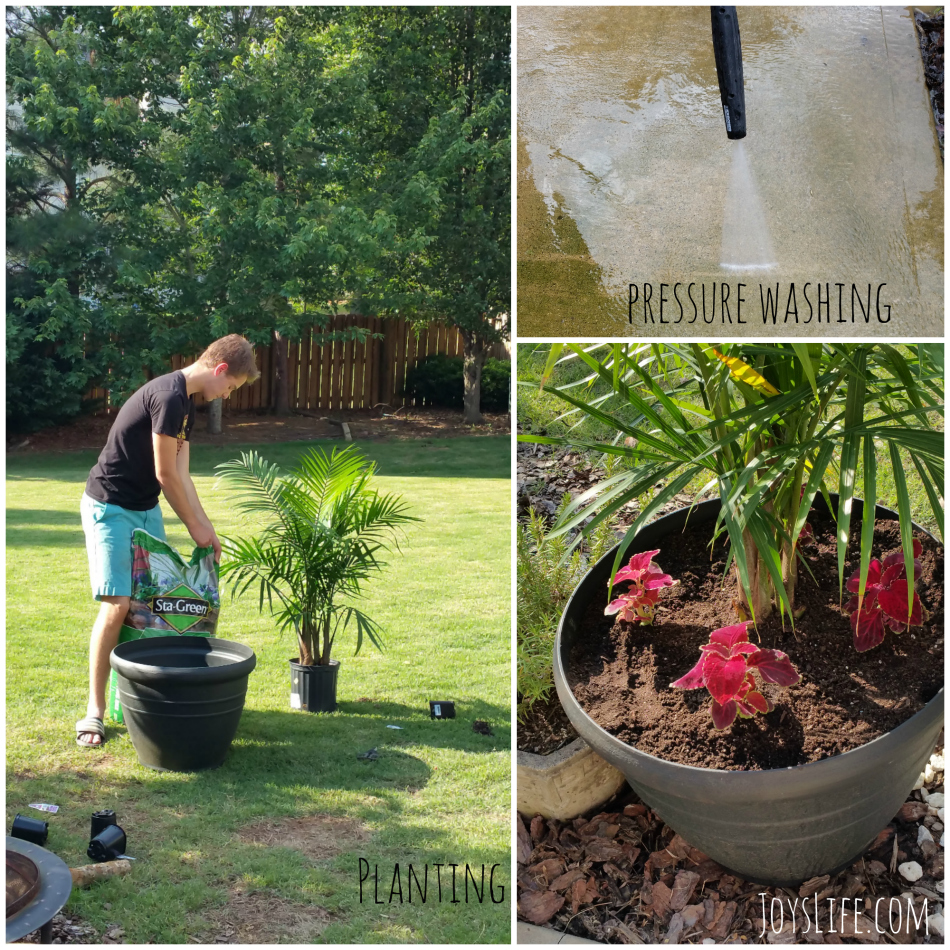 Everyone pitched in. My husband pressure washed the concrete, chairs and table. Then he and I did some couples shopping and choose new plants, planters and flowers. It was great spending that time together picking things that we'd all enjoy. The boys planted the new plants, relocated some old ones and cut the grass. My daughter trimmed the shrubs and my husband finally took the Christmas lights off of the magnolia tree. Feel free to shame him publicly. LOL!
I used some things we had on hand and bought new place mats and napkins. I also bought a candle holder for the base of the umbrella. I added some mason jars to hold utensils and flowers. Finally, I put the El Yucateco on the table and we were done! Our old porch was new again…and THAT was cause for CELEBRATION!!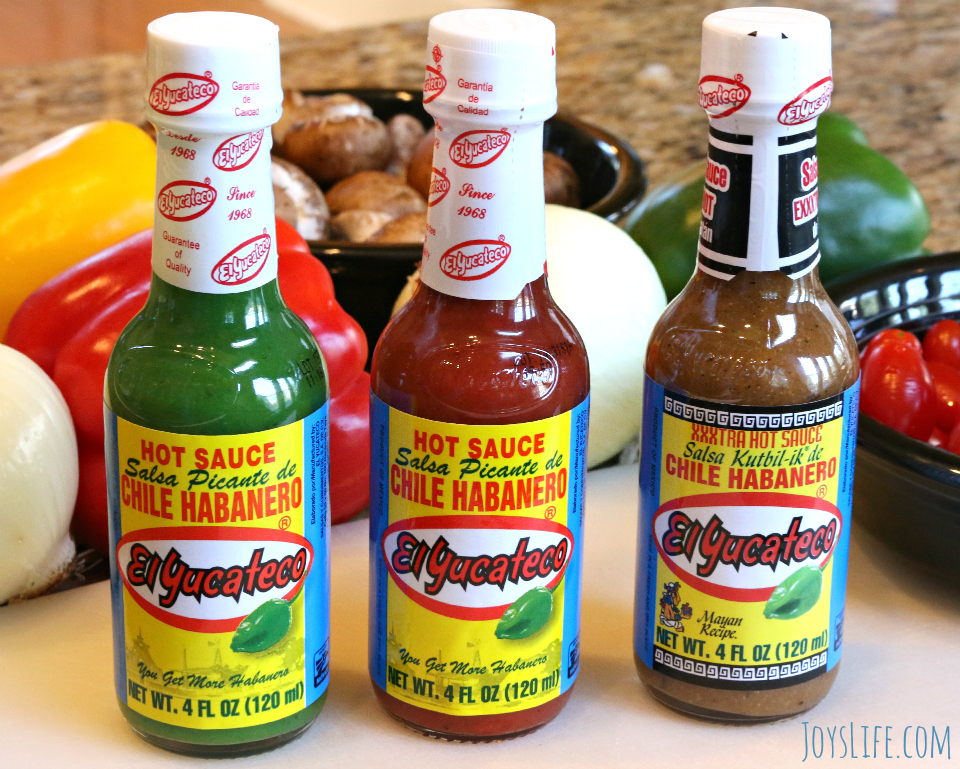 I want you to try this meal because it is soooo good! These El Yucateco sauces have great flavor that enhances these recipes. We were all really impressed with them. Since we used a lot of each one in our cooking, I went back to Publix and bought some more just to keep it on hand.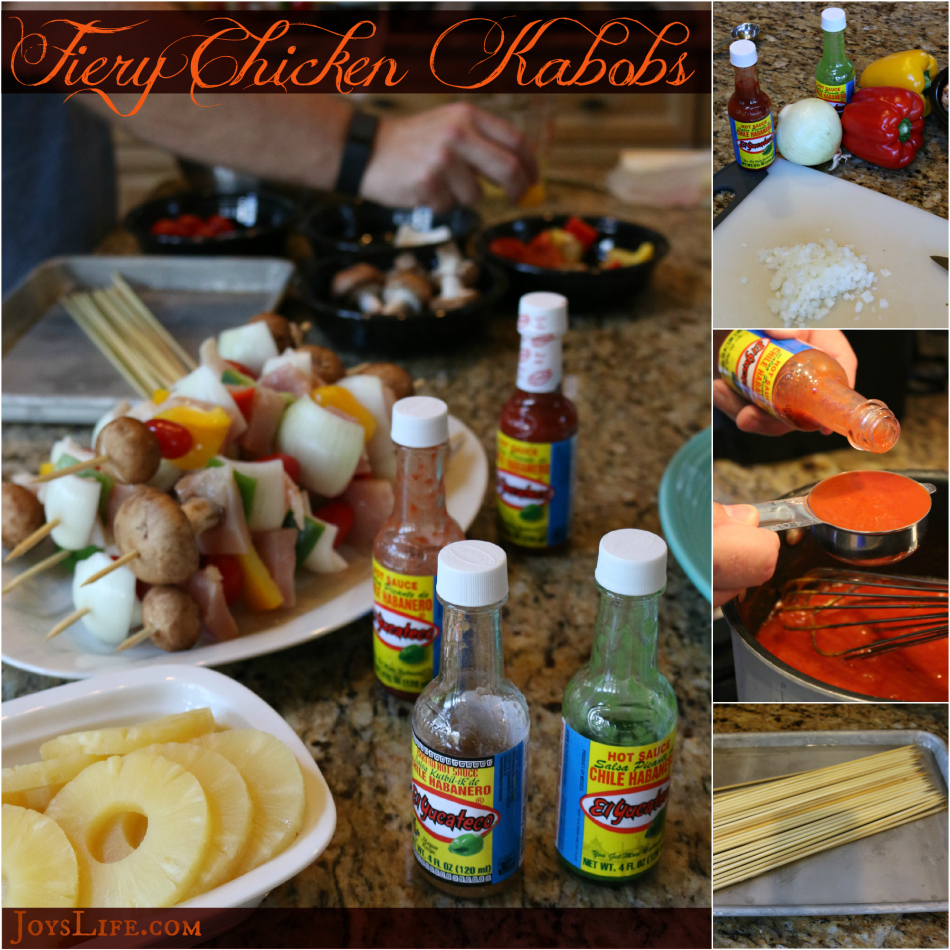 My husband created all of these recipes. So, that's the man hand that you see in the photos. For the firey chicken kabobs recipe he used El Yucateco's Red Habanero Hot Sauce. It's a great all-purpose sauce.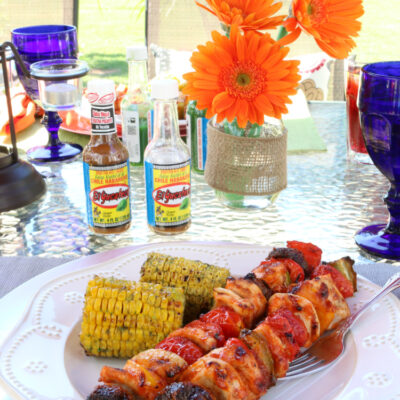 Firey Chicken Kabobs Spicy Grilled Corn on the Cob Spicy Glazed Grilled Pineapple
Dessert, Main Dish, Side Dish
Delicious chicken kabobs made with El Yucateco Red Chili Habanero hot sauce.
Print Recipe
Share by Email
Share on Facebook
Share on Twitter
Pin Recipe
Ingredients
Sauce

1/2

cup

salad oil

1

cup

ketchup

4

chicken bouillon cubes

soft are the best for this

1

medium onion

minced

2

fresh cloves garlic

pressed

1/4

cup

apple cider vinegar

1/8

cup

lemon juice

approximately the juice of 3 lemons

1/4

cup

El Yucateco Red Chili Habanero sauce

2

Tbsp

brown sugar

Chicken & Veggie Skewers

5-6

boneless skinless chicken breasts

2-3

bell peppers

red, yellow, green

2

large onions

1

pint

cherry or grape tomatoes

1

pint

baby portobello mushrooms

12

small cobs of corn

we used frozen cobs

Sauce

3/4

cup

olive oil

2

Tbsp

fresh chopped cilantro

or parsley

1

Tbsp

salt

2

oz

El Yucateco Green Chile Habanero sauce

2 20

oz

cans of sliced pineapple in 100% juice

save juice from one can

1/2

cup

butter

1 stick

Juice from 1 can of pineapple

1

cup

brown sugar

1/4

cup

El Yucateco XXX Kutbilik Chili Habanero Hot Sauce
Instructions
Sauce

Add oil to sauce pan with onion and garlic.

Heat until onion begins to turn translucent (don't overcook).

Add vinegar, lemon juice and bouillon cubes.

Stir until bouillon is dissolved.

Add ketchup and El Yucateco Red Chili Habanero sauce.

Het to almost a boil, stirring often.

Remove from heat and add brown sugar.

Cover and set aside.




Chicken & Veggie Skewers

Cut onion and bell peppers into squares.

Cut chicken into bite sized pieces.

Soak bamboo skewers for 20 minutes (or use metal skewers).

Skewer all ingredients alternating to mix color and flavors.

Brush sauce onto each kabob and place onto a platter.

Cook on grill brushing sauce while cooking ntil chicken is completely cooked.

Serve and enjoy!

Combine all ingredients.

Let sit for 30 minutes for flavors to blend.

Stir and brush corn with sauce before placing on grill.

Continue to brush corn while grilling.

Serve immediately.

Open pineapple slices and save juice from one can to the side.

Melt butter in a sauce pan.

Stir in pineapple juice and brown sugar.

Stir until brown sugar is dissolved.

Add El Yucateco XXX Kutbilik Chili Habanero Hot Sauce and stir until blended.

Set grill to low heat.

Brush pineapple slices with sauce.

Cook.

Serve over vanilla ice cream.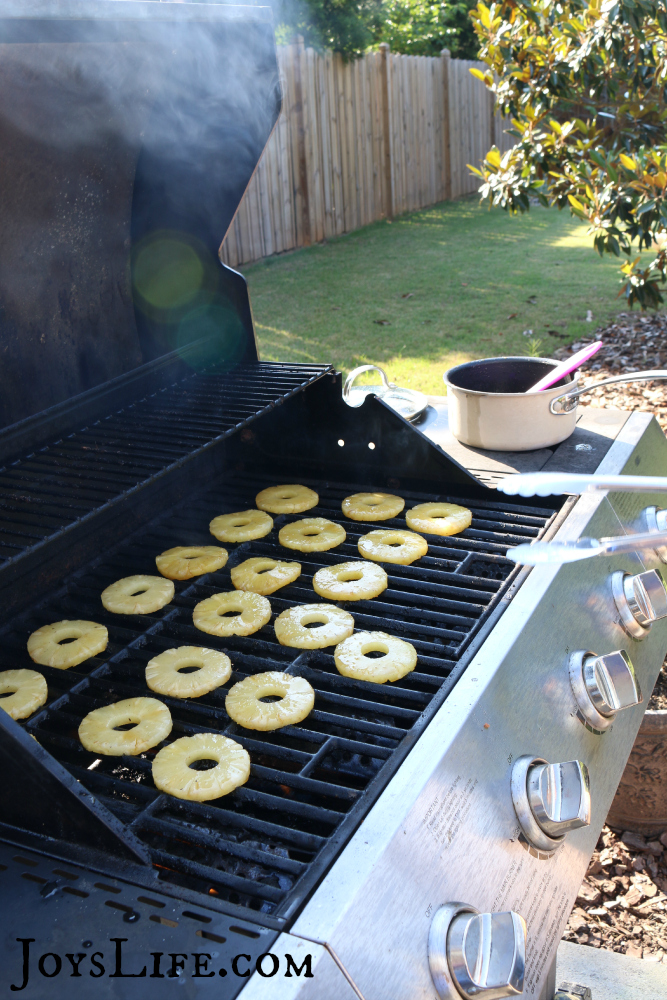 My husband came up with an idea that he would create a Spicy Glazed Grilled Pineapple that had a flavor similar to a pineapple upside down cake. We thought he pretty much nailed it with this recipe. The spice factor is definitely there but the ice cream this pineapple will go on makes it extremely enjoyable and unique!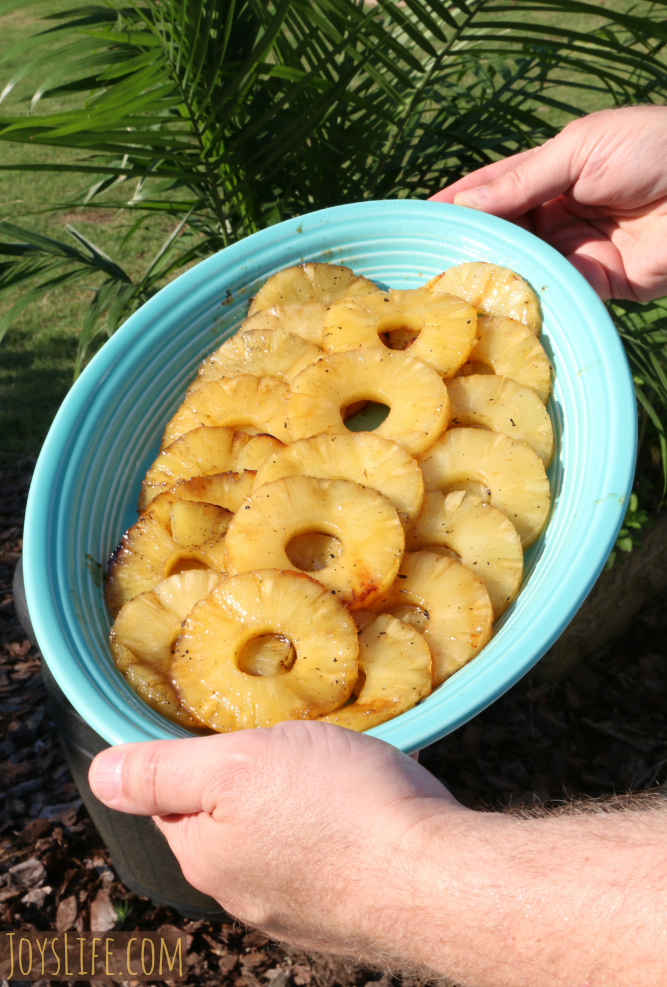 How pretty are those spicy glazed grilled pineapples? So pretty!
Add ice cream, the pineapple and a cherry and enjoy!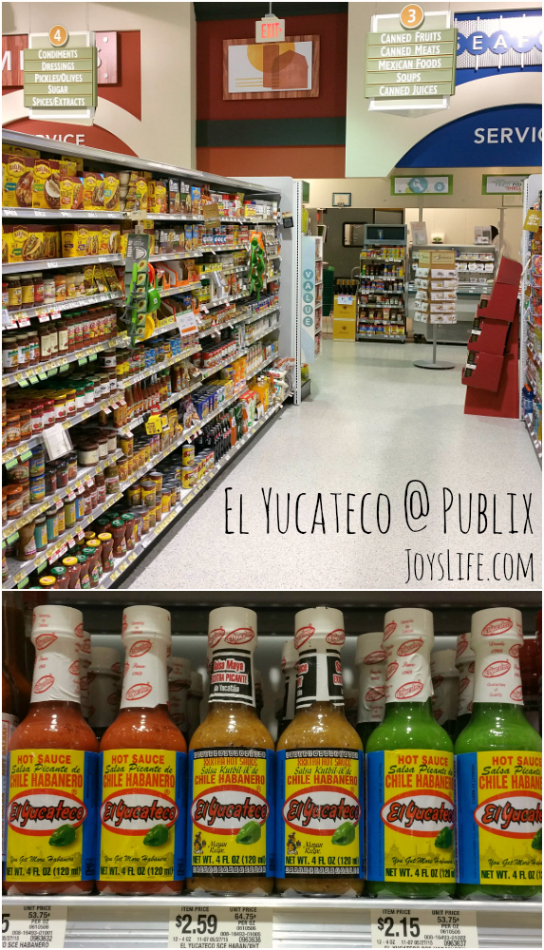 We got all of our ingredients including the El Yucateco sauces at Publix. I even bought the pretty, orange flowers for our table there!
Turn on your grill and try these recipes, all you need for a celebration is to spend time with the people you enjoy!
Which recipe are you eager to try?