Fun Vinyl Decorated Shark Frisbee with Cricut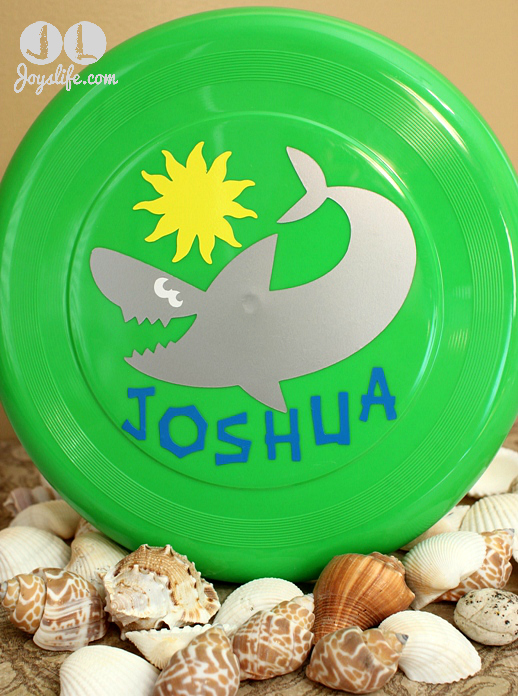 My nephew's birthday is drawing ever closer!  This personalized frisbee is for him.  I've had it (not decorated) in my craft closet for 3 years and finally I remembered to use it before summer was gone!  It seems like every winter I rediscover it too late to use.  It was the same situation with those can koozies I finally used.  But now…done and done!  YAY!  Here's something else I made for my nephew.
Can't do anything about the plastic circle in the center of the Frisbee showing through. Oh well! We'll just have to ignore it!
Need vinyl?  I like to buy mine from Expressions Vinyl.
Today I'm using my Gypsy and my Cricut Expression 2 along with the Life is a Beach cartridge.  The shark, sun and lettering all come from that cart.  When I'm using vinyl I like to make a mock up of my design just to be sure everything fits and I don't waste any vinyl.  I'm using my favorite canon fodder cardstock.  LOL…it's great cardstock, I just use it a lot as test paper.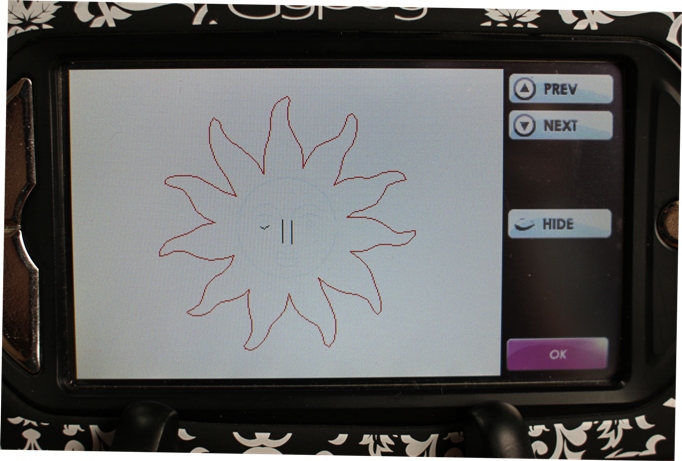 Using my Gypsy, I hid the face of the sun.  I also used this feature to hide the eyes of the shark so I could cut him out in silver and then cut his eyes out separately in white.  If you need help using this feature (and many others) of your Gypsy, check out my Gypsy videos here.  Just need to understand the hide function?  Click here.
Between you and me, I haven't really ventured into the online Cricut Craft Room since I did some early Beta testing for it.  I really prefer my Gypsy.  I need to mosey over there and use it though.  I gave my daughter my Cricut Personal and a few cartridges and she went onto the CCR and made a fantastic painted sign for her dorm room.  I was so impressed.  She loves the CCR.  I like the portability of the Gypsy.  I wish they were still producing them.
I do all of my vinyl work using the (my favorite) Fiskars Craft knife.  I like to do my weeding directly on the mat.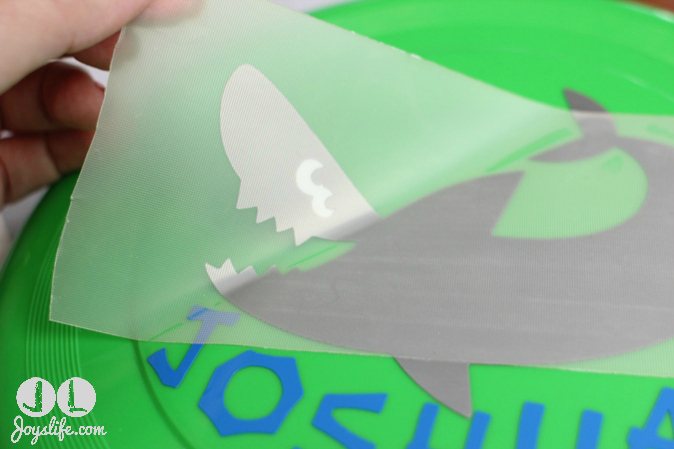 Transfer tape comes in really handy when moving vinyl from it's backing and placing it where you want it.  Ever layer vinyl?  It's supremely helpful then!
You can create with vinyl!  It's EASY!  I teach you all about it in my Cricut Vinylology DVD.  If you get it, you'll love it.  It's even helped launch a few vinyl businesses!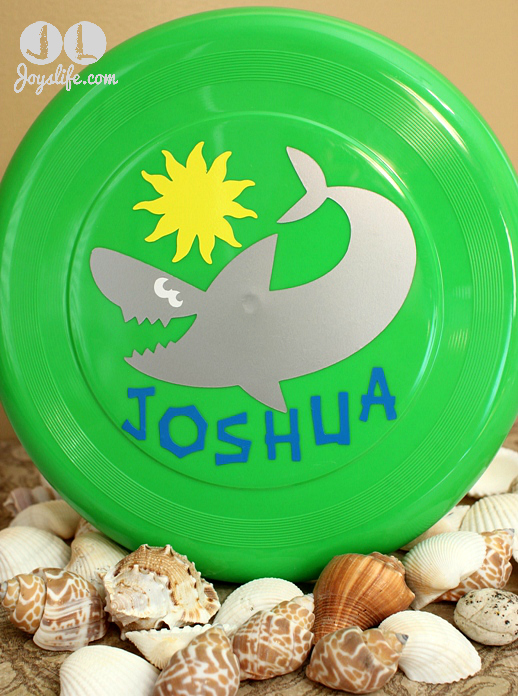 I hope Joshua likes playing with this Frisbee!  At least he'll know which one is his!  LOL!
Want to see a bunch of my Cricut projects at once?  Check out my Pinterest Cricut board!
Have a Crafty Day!