Create Personalized Can Koozies with Vinyl & the Cricut
Having a party? Need to keep up with whose drink can that is? Make personalized can koozies and let your guests take them home as favors too!
I'm using the Cricut Storybook cartridge. I really like that one. It has a lot of pretty fonts on it. I got those plain koozies at Michaels a few years ago. I'm using outdoor vinyl, transfer tape and my favorite craft knife. Keep scissors on hand for cutting the transfer tape.
Want to see a bunch of my Cricut projects at once? Check out my Pinterest Cricut board!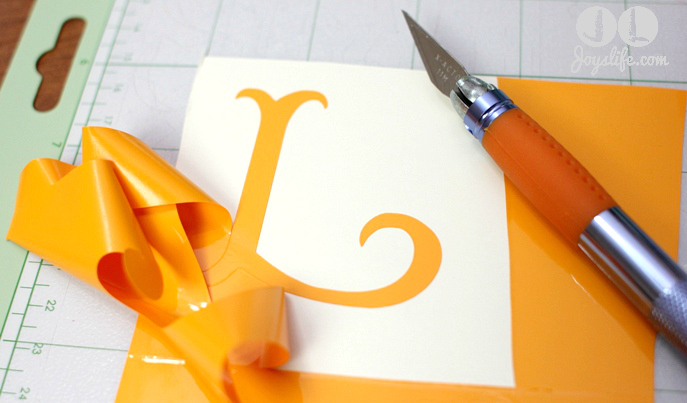 I cut the "S" at 2.5″ and the "L" at 3″. I'm using the regular "S" but the "L" is the one that uses the corner button. After the vinyl is cut, weed it by removing the vinyl you don't want to use.
With a small piece of vinyl like this you don't really have to use transfer tape but I typically use it for all of my vinyl work. It really does make transferring it easier, It helps keep the shape of the vinyl and keeps you from getting your fingers all over the back of it which can render the vinyl less sticky.
Once you have the vinyl where you like it, burnish it down, pull the transfer tape away and you're done!
These vinyl letters stayed on pretty well even after cans were removed and added to the koozies. However, their ability to stick to a surface like this isn't forever. This will work great for a party but for a more permanent letter, consider using the negative of the vinyl as a stencil for paint or for a Sharpie!
Have a crafty day!