Skull Card using Gypsy, Life is a Beach & Martha Stewart Seasonal Cake Art Cricut Cartridge
I love this Stampin' Up Newsprint paper.
What I think is cool about this card besides the paper is that I was able to make it using non-traditional cartridges for this Halloween theme.  See?  That skull came from Life is a Beach and the "BOO" is from the Martha Stewart Seasonal Cake Art cart.  I think it's fun to scour your cartridges for unexpected things.  Though I guess "Boo" from MS isn't that much of a stretch, but I still enjoy looking in unexpected places.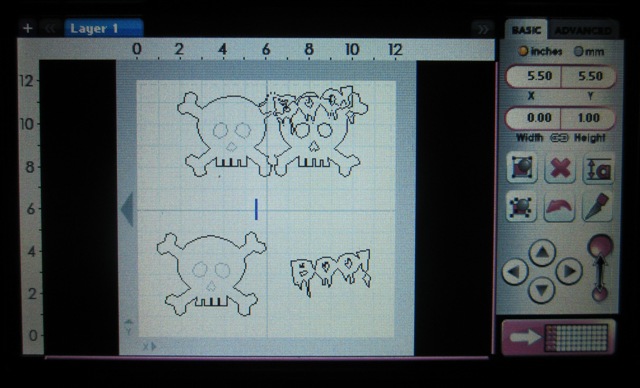 I heart my Gypsy!
I welded the images at the top to form the card. The other skull and "BOO" were cut out in different papers.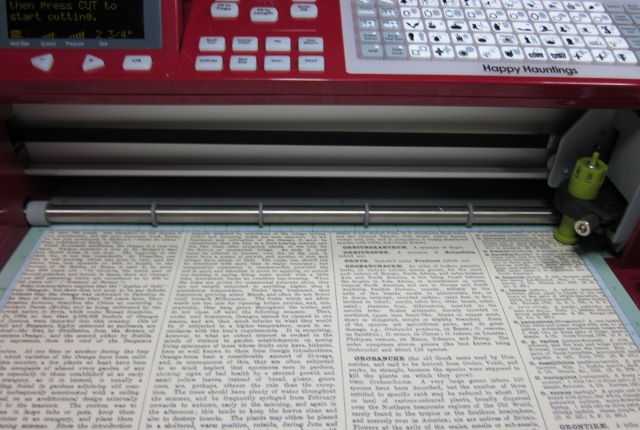 The Happy Hauntings cartridge is in the machine, but I'm actually running the machine with the Gypsy.
The only thing I don't like about Stampin' Up paper is that I love it so much, I don't want to use it. That's so silly!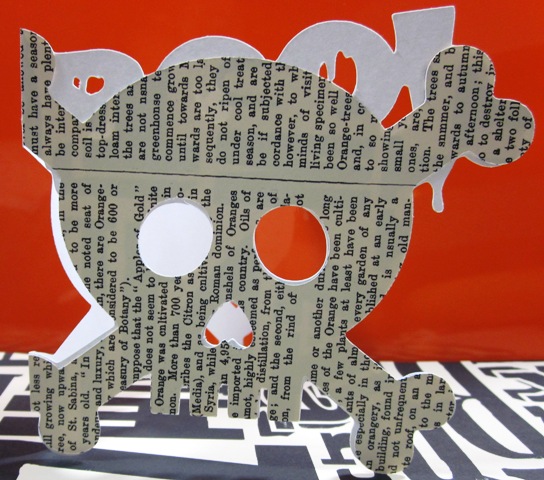 Here is the welded skull card before adding "BOO" or bling.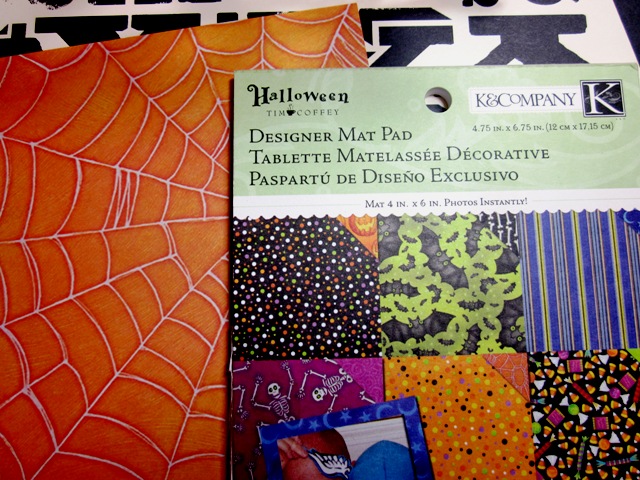 This is where "BOO" came from…well, from this pack of paper and the MS Seasonal Cake Art Cricut cart.
BEFORE BLING
I bought this bling (and more) from a great vendor at the last few scrapbooking shows I attended. They sell all their bling for $1 each and it's all pretty great. Don't you love finding deals like that?
AFTER BLING
ALL DONE
Making the skull card was pretty fun.  I got to use some of my favorite papers AND BLING!  FUN!  I think this card will go in that bag I made the other day.  You remember, it was the one I made with the Imagine.  It had a haunted house on it.  I already added that little coffin in the bag.  This is going to make a great little surprise for my neighbor for Halloween!