How to Make Chalkboard Vinyl Mugs
This is a sponsored post written by me on behalf of TruMoo Chocolate Milk. All opinions are 100% mine.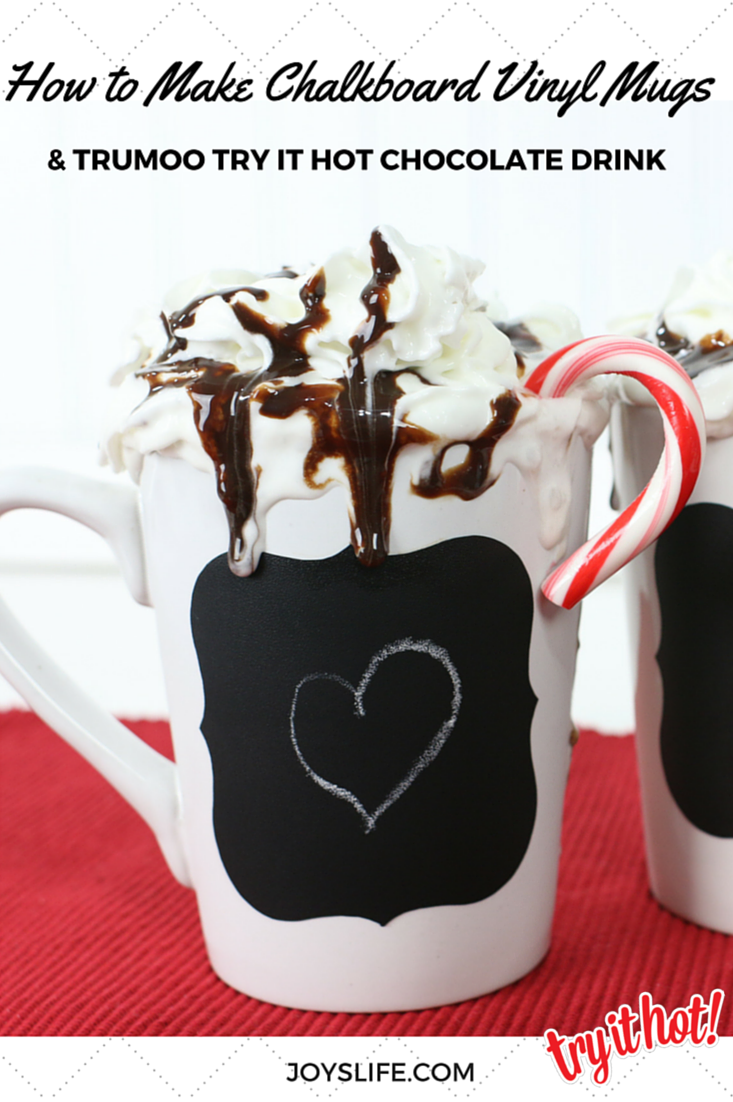 If the cold hasn't crept up on you yet, you're lucky.  Where I am we've already had some cold days and they're not apt to get much warmer anytime soon.  I love to be warm and stay warm, so a hot cup full of chocolatey goodness and cozying up in front of the fireplace is a perfect moment.  My kids feel the same way.  I thought it would be fun to create some chalkboard vinyl mugs so you and yours can write funny things, things you're thankful for, or draw some cute pictures.  It's a fun way to personalize your moments!
How to Make Chalkboard Vinyl Mugs
To make this super easy, I'm using chalkboard vinyl and cutting out a shape using the Silhouette Cameo.  You don't need a special die cutting machine, with a pair of scissors you can cut out the best shape for you.  I'm using the Cameo settings for vinyl and I also used a double cut, just to be sure.  Chalkboard vinyl is pretty thick.  Next, just stick it to a mug!  I bought my mugs from a dollar store.  Grab a piece of chalk and write your message.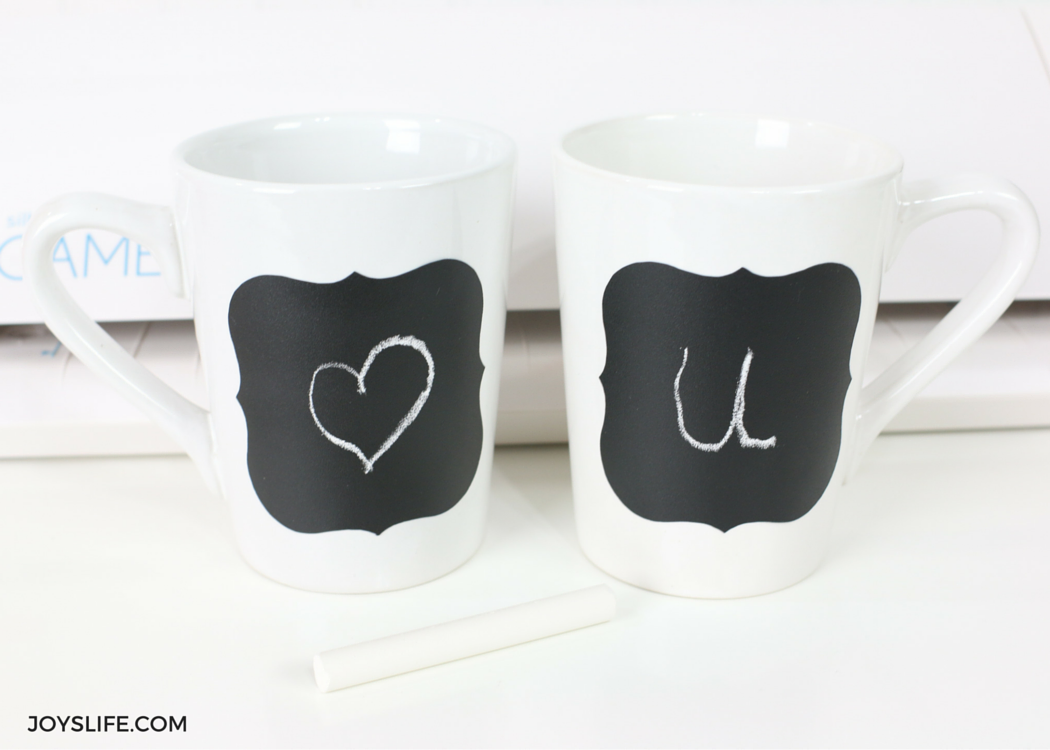 This is so fun for kids and adults!  If you make a mistake, wipe it off and try again!  You could even play guessing games by writing a word or drawing a picture and giving clues for your child to guess.  Take turns having fun with that…but you might want to put the mug on the table before you wipe off the chalk, because TruMoo needs to stay in the mug, or in the tummy.  LOL!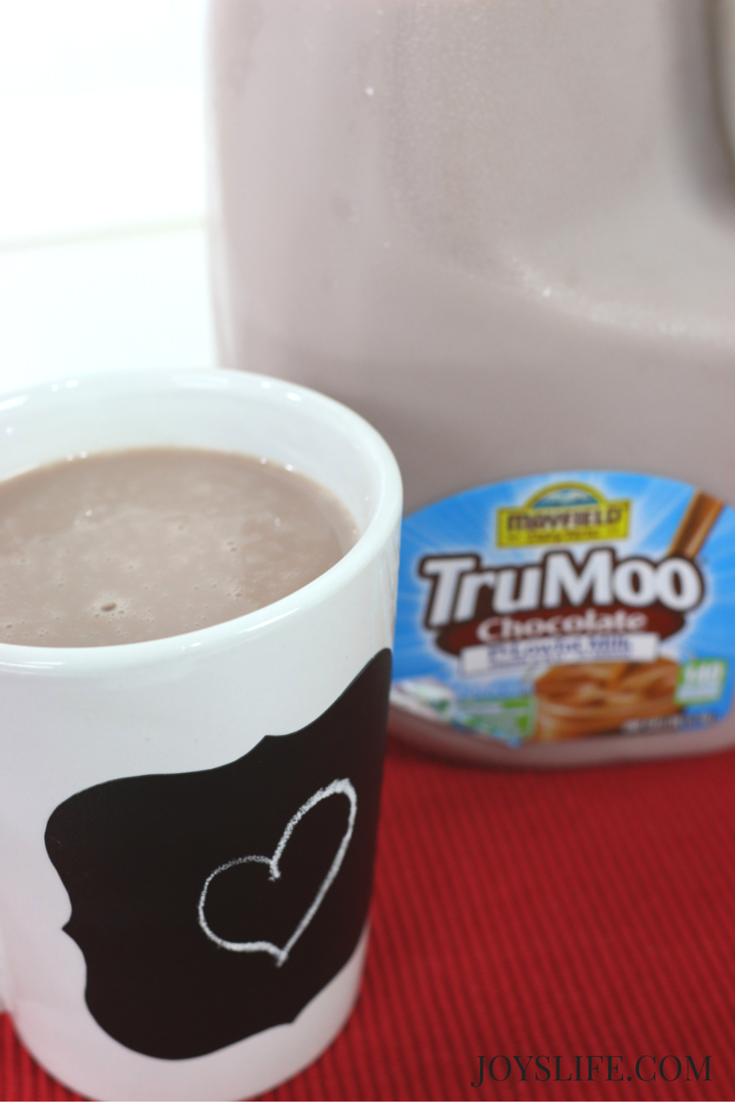 Now you need to try TruMoo hot! It is just as delicious hot as it is cold, and Trumoo is made with real milk and just the right amount of chocolate.
I heart TruMoo.  It our family's favorite chocolate milk.
Try it hot with your favorite toppings.  I've added some whipped cream, a little chocolate and a peppermint stick.  You could even create a topping bar for some variety and fun!  My kids always go for sprinkles.  Now you're ready to snuggle up with a good book, a family game night or movie.  TruMoo hot is a great way to get warm and cozy as the temperature outside drops and is a great addition to indoor family time.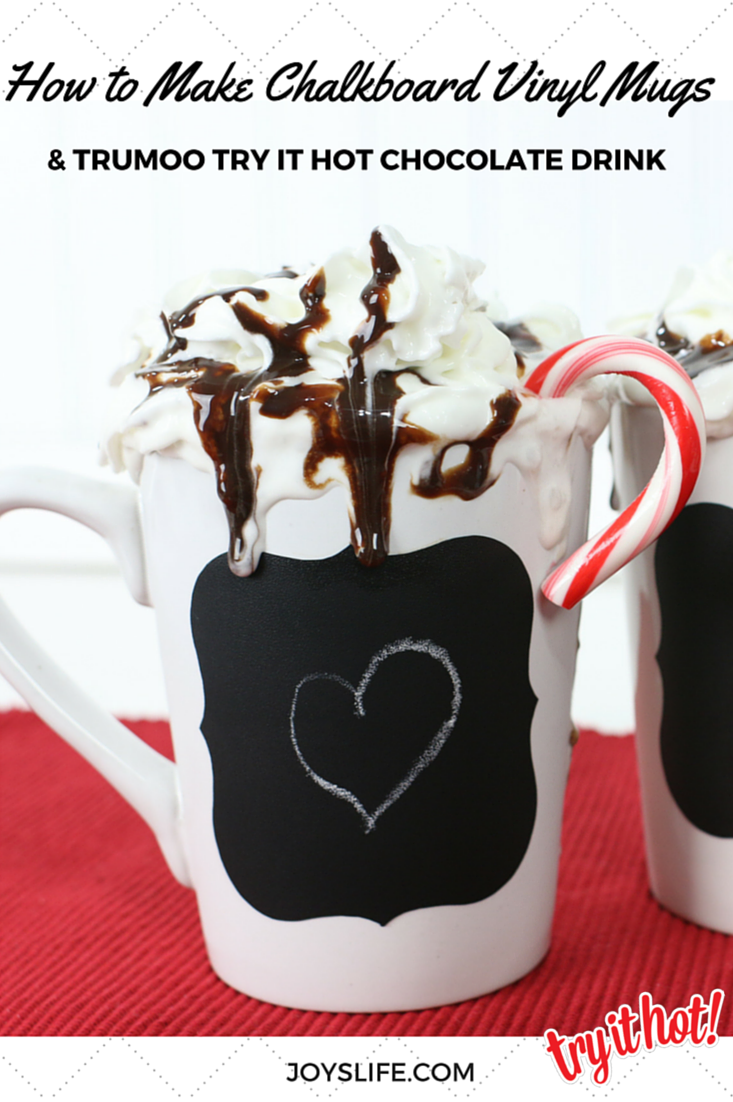 TruMoo chocolate milk is available nationwide.
Try it Hot with TruMoo on Pinterest