3D Suitcase Party Favor – Lori Whitlock Design Team Post

Today my daughter graduates from high school!  Woo hoo!
… and leaves for college in August…BWAAA (that's my crying noise).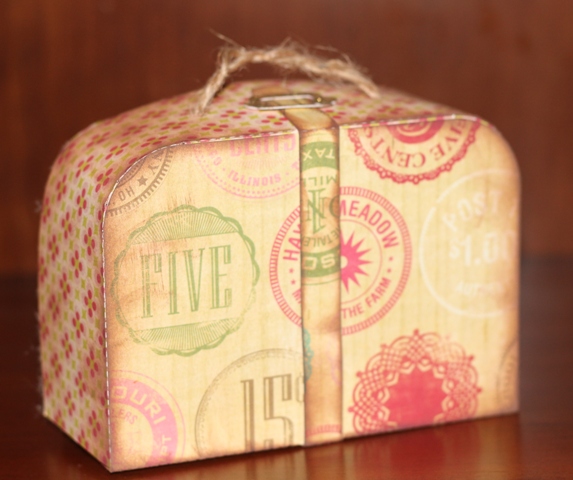 I used Lori Whitlock's adorable 3d suitcase to create a fun box for a gift I'm giving my daughter for graduation.  This will be the perfect themed container because she'll be going to college 5 hours away! Before I know it, I'll be helping her pack her bags. This bag's job is to hold a fun present!
I used Echo Park This & That Graceful paper by Lori Whitlock to create the suitcase. I just love the variety in that pack of paper! It's one of my favorites, for sure. I chose that particular sheet of paper for the outside because it reminds me a bit of passport stamps.
I cut everything out using my Sizzix Eclips.  Want to learn more about the Eclips?  Check out these posts.
After some bending and gluing, you'll have a beautiful little suitcase!
Adding some gold Stickle glitter glue to the cute buckle gave it some fun bling.  Want to learn more about Stickles?  Check out this post, "What's a Stickle, you ask?" and this post "Stickles Distress, Glitz and Regular Compared".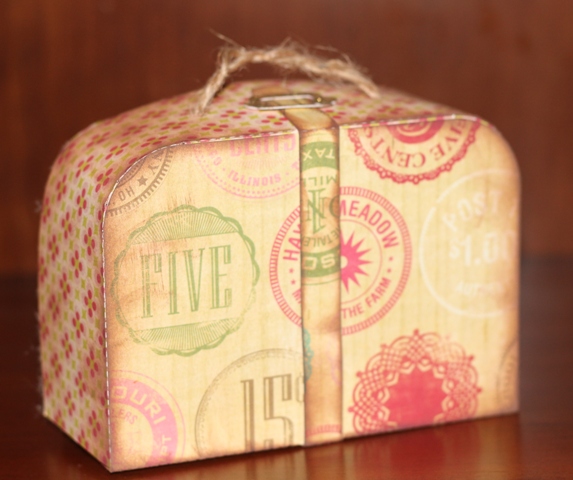 I used a rope like twine to symbolize the resourcefulness of a broke college student. LOL!
I wrote this post while a member of the Lori Whitlock Design Team.
Have a wonderful weekend!