How to Change the Color Theme and Background in Silhouette Software

(UPDATE: Sadly the new 3.0 Software Version only allows us to choose white, grey or blue…SAD!)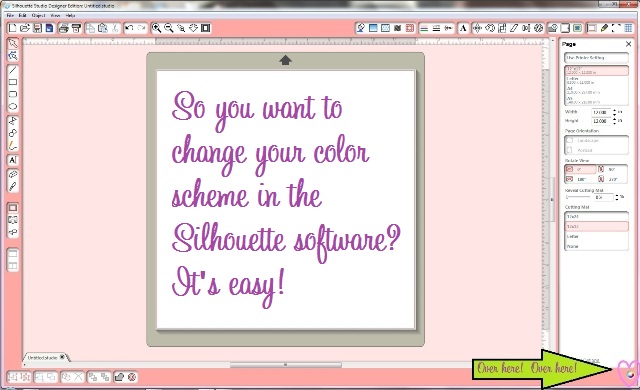 I had some questions from people asking how to change the color of the Silhouette software interface aka "skinning the application" aka "prettifying" it. 😉  It's simple!  Check out each photo for the easy directions.
Changing the screen colors is as simple as store bought pie.  Just click that little rainbow circle that I've noted with a heart.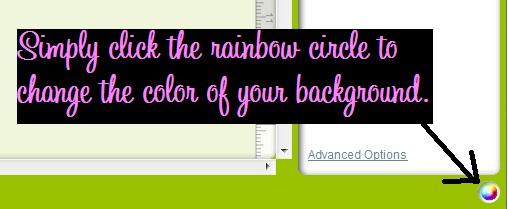 Once you start clicking it, your color scheme will change!  Ahhh, lovely color rich goodness.
But wait!  There's More!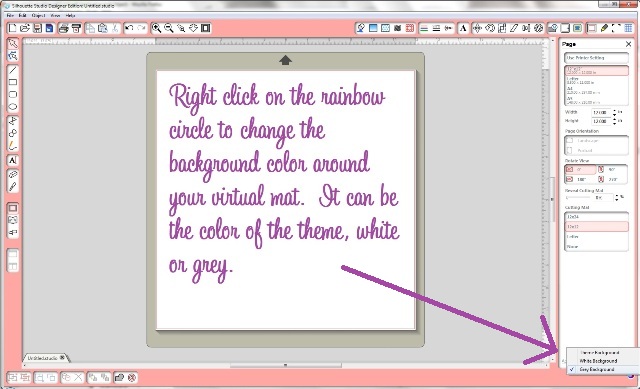 Changing the color scheme is cool, but what if you want to make the area around the mat a different color?  No problemo.  Right click on the rainbow circle and you can change that area to white, the theme color or grey.
Ta da!  Now go rainbow up your Silhouette software!