Vinyl Label using Cricut From My Kitchen & Gypsy
For over a year, I've had this design ready to be cut and applied to my dull looking All Purpose Flour container, so FINALLY today I cut it out using vinyl. Today, I used silver Contact paper in place of silver vinyl!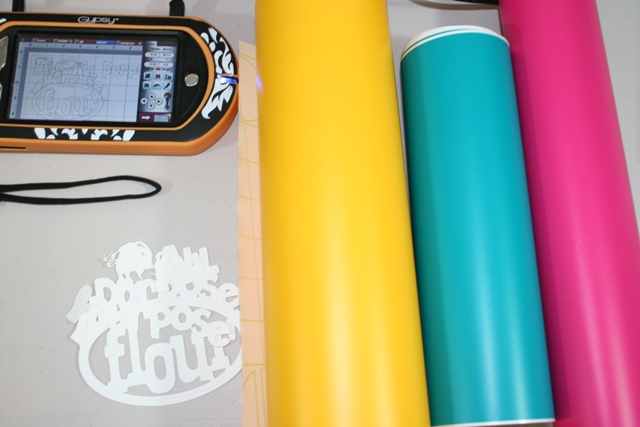 Sometimes I cut designs out in paper first. That helps me figure out how I want things to look before using vinyl.

We'll go from blank to fab after some vinyling.
Previously, I had cut the labels off the bags of flour and taped them to my flour containers. Genius as that is…(LOL)…it doesn't last very long. Also, it's very ugly. When the Cricut From My Kitchen Cartridge came out last year, I made a whole design for the All Purpose Flour container using Cricut Design Studio. However, the Gypsy hadn't come out at that time and I just couldn't make Design Studio (at the time) do what I wanted. Now with the ability to hide, weld, copy and have a bunch of layers on my Gypsy I could finally create my design just like I wanted it. YAY!
Just look at all that stuff going on on that tiny screen. What a work horse!
Now the Gypsy is ready to work! 1st I'll cut out a base layer.
In the Cricut Vinylology DVD I always use new and clean mats.
Off camera…a dirty mat will do. 😉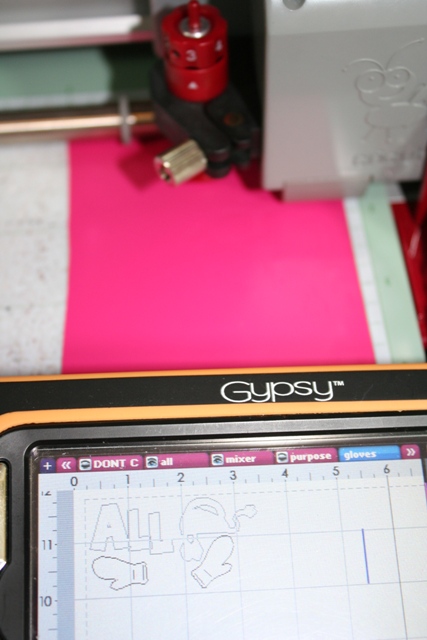 You can arrange all those little individual pieces the Gypsy so that they could be cut on a small remnant of vinyl. This is a way that the Gypsy is a money saver. When you look at the list of cartridges on the Gypsy and start mentally marking off the ones you now need...that's how the Gypsy is a money spender. 😉
Yes, you can use contact paper instead of vinyl. I just don't prefer it and rarely use it.
Here's that silver Contact paper I was talking about. It's true. I don't like to use contact paper when I am doing vinyl things. I like to use a good quality vinyl. In my Cricut Vinylology DVD, I teach you all about different kinds of vinyl and transfer tape AND…even contact paper. 😉
That silver REALLY makes a difference. Don't you think so?
Looking good! Now to transfer it to the container.
AWESOME!!! It took a year (of waiting and less than an hour of work) but it's finally done!! YAY!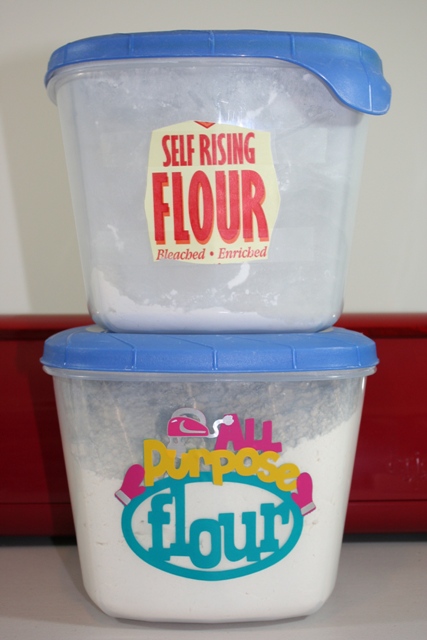 Woo hoo! Now all the other things in the pantry will be jealous. Not to mention how the self-rising flour must feel. I hope he doesn't go on strike and stop self-rising. Maybe I should dress him up a bit too. A vinyler's work is never done!