Yesterday I had a little retail therapy.  LOL!  I only went to 2 stores, WalMart and Hobby Lobby, but I found some cool things.  Look at these pretty pink and green containers I found at Walmart.  I've already put my Cri-Kit pens and Cri-Kits metal into 2 of them.  In the other one I've got Viva Decor pens and some Tulip paint.  Ahhh, don't you love containers?  They're so cute in their pink and Cricut green.  I bought pink. 😉
Oh, I took all these photos with my phone so…they're not up to my usual standards. 😉
The containers range from $1.50 to $4.  Nice.
Then I was off to Hobby Lobby.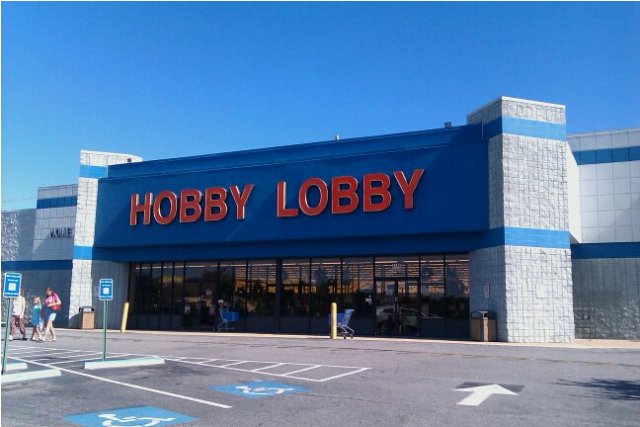 Nearly every craft store is a crafter's paradise.
I think people thought I was a tourist…taking photos of the Hobby Lobby sign.  What a weirdo.  😉
I LOVE this foil paper!  They had this small size and a larger size.  You'll find these in the Christmas section.
I didn't know Tim Holtz had a paper line!!  Well, I snapped up some of that. My Hobby Lobby has just expanded their Tim Holtz section.  YAY!
Look at this EK punch holder for $5.99.  I don't know about this.  I don't think I need it.
Here's the back and how it's supposed to work:
Hmm…not too sure about that one.
I posted some other photos on my Facebook page (Joy Joyslife) but here's one that should say "break in case of emergency".  😀
Remember, you can always find these on the left hand side of Joy's Life. 😀
Come back tomorrow for a crafty post AND A GIVE AWAY!!