I love strawberry themes so much that every year for my birthday my husband throws me a strawberry party. He makes me a strawberry cake and serves strawberry drinks and ice cream. So, when I saw these precious strawberry treat boxes, I had to make them!
I resized the file to make smaller boxes and used the Silhouette Cameo to cut everything out.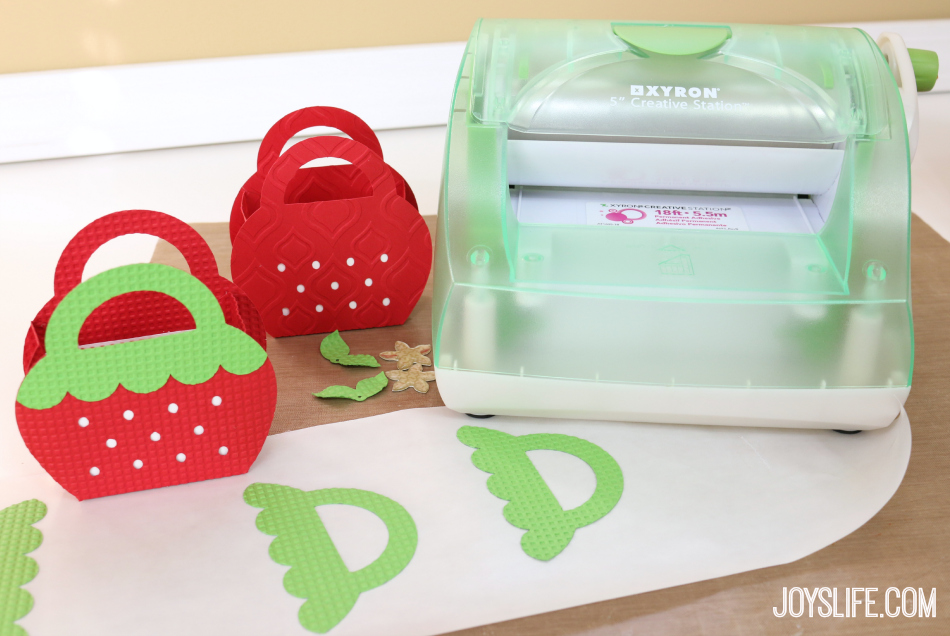 I attached the tops of the boxes using the Xyron 510.  It's easy to use.  You just push the paper through that front slot, crank the handle and it comes out the back.  Separate the strips of paper and your paper pieces are sticky on the back.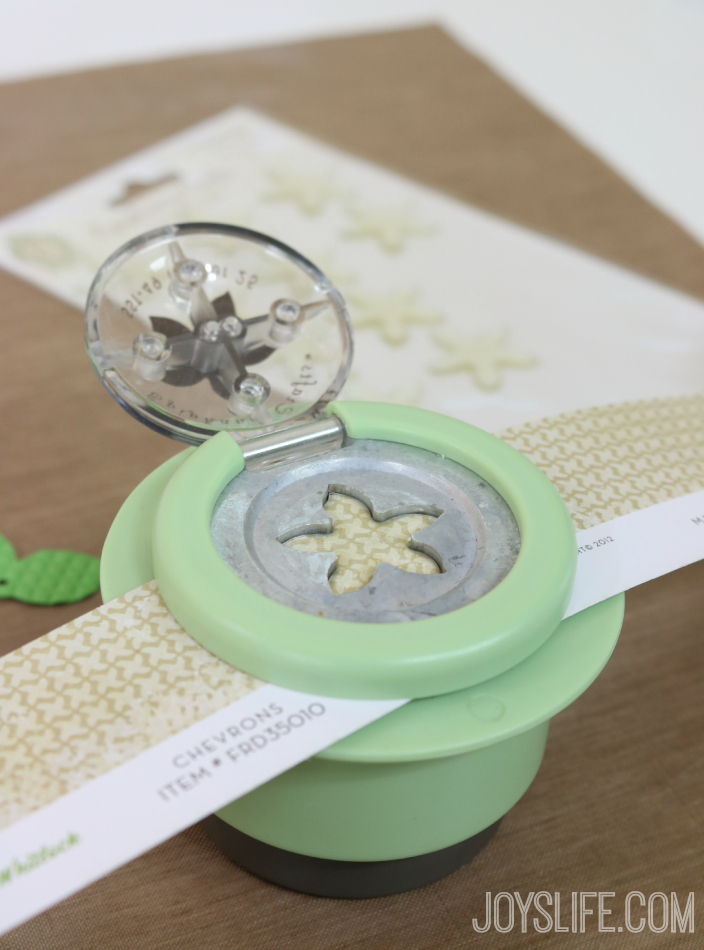 Epiphany Crafts makes some of my very favorite crafting tools.  You add paper, a bubble cap and punch out your own embellishments.  It's so simple and creates an amazing finished product.  Their products get two solid thumbs up from me.  Here, I'm using the Shape Studio Flower.  Next, I added the Flower 25 Bubble Caps.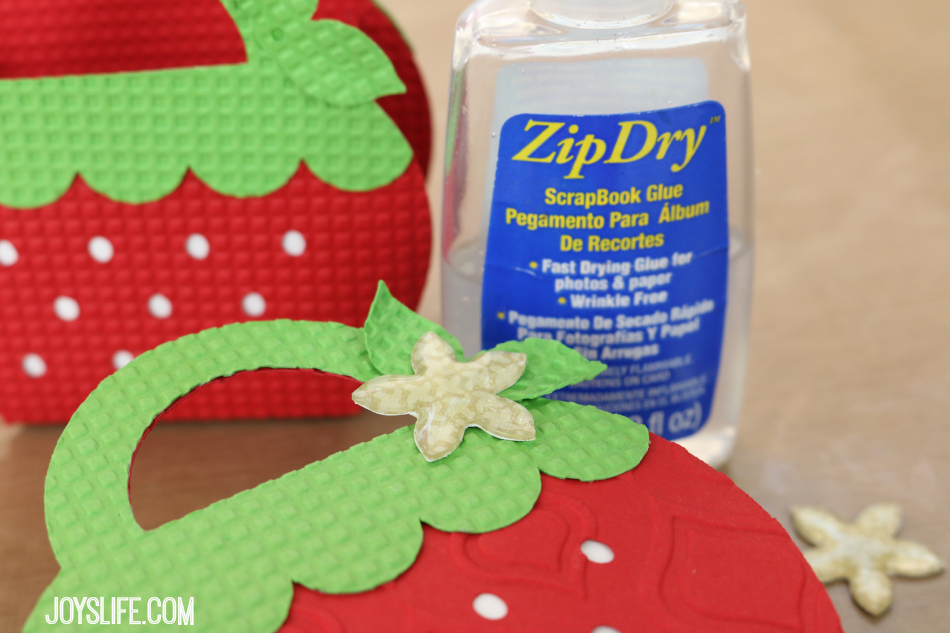 I attached the new bubble cap flower using Zip Dry paper glue.  Later, I decided to create flowers from a different patterned paper.
The perfect stamped sentiment can make the project! I'm using Joy's Life Yummy Puns stamps. You can buy them right in my little 'ole store!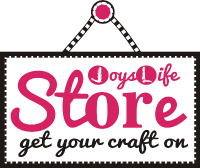 To create the center of the flower, I used Epiphany Craft's Shape Studio Round 14 along with their Round 14 Bubble Caps.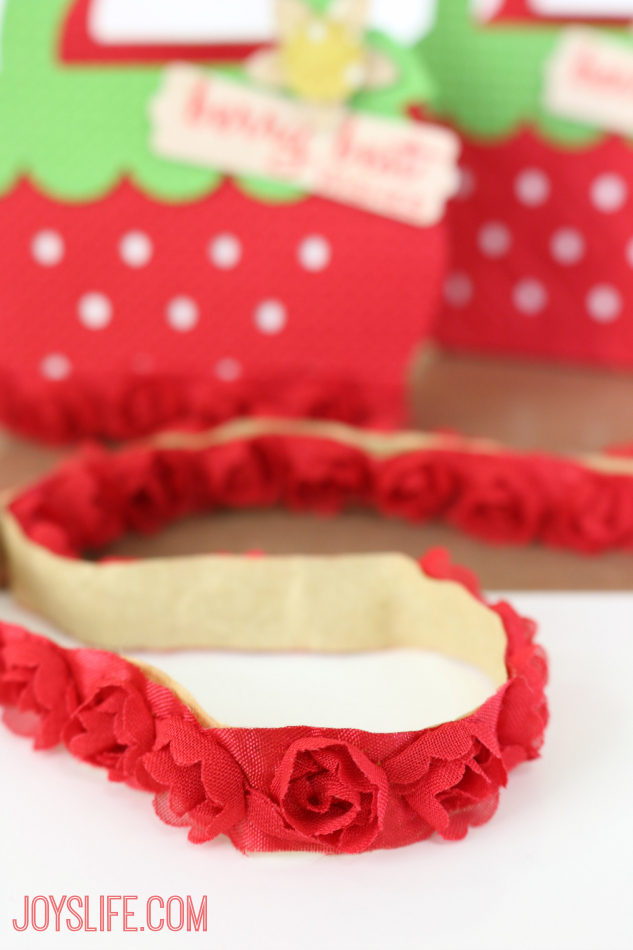 I think this beautiful adhesive rosettes ribbon by May Arts gave some sweet and soft dimension to these precious boxes.
I wish you berry happy crafting!