Superman Vintage Puzzle Wall Art with Scotch Restickable Tabs
Sad UPDATE: I do love this adhesive, but it wasn't strong enough to keep the Man of Steel bound. He fainted mid-day and fell right off the wall. Could this adhesive be Kryptonite laced? I'm looking into it. LOL! So, I still love this adhesive, but it's not strong enough for this project.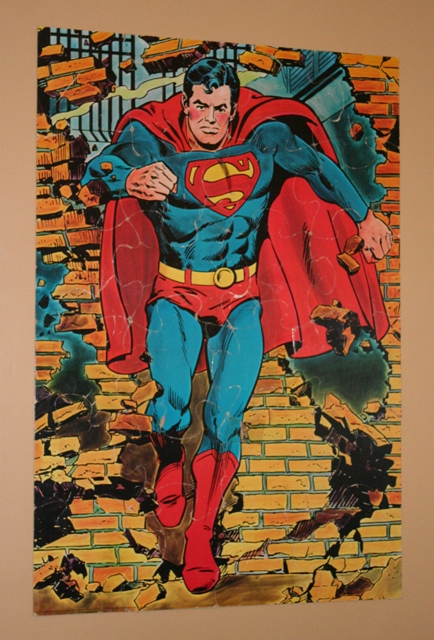 I've been busy organizing my craft room, which required help from Superman. Sadly, he also busted up that wall. Can't that guy use a door? LOL!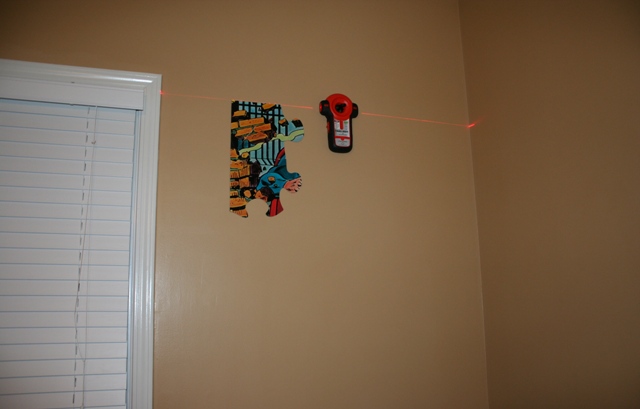 I bought this vintage Superman puzzle on eBay about 7 years ago.  When I was in the great cave of everything (my garage) a few days ago I grabbed up a blue storage tin that I now want to use to hold some of my Sizzix dies.  I began emptying out the random things I'd stored in there only to find this Superman puzzle waiting for me at the bottom.  I'd forgotten all about it!  I originally bought it to put on a bedroom wall for my sons, but at the time, they didn't want it.  After really thinking about it, I realized I'd bid on this puzzle because I wanted it!  Finally, it's time to give Superman a place to live.  To the craft cave!  (Yes, I know that's more of a Batman reference, but Superman told me it was ok.)
Because this is a vintage puzzle, I didn't want to hurt it by putting too heavy or too permanent an adhesive on it.  I also didn't want to destroy my walls if I decide to move it.  The perfect solution was to use Scotch Restickable Tabs. I LOVE these things!  I was given several samples when I was at the 3M booth at CHA '11 in Chicago, but I just ran out of the tabs and reordered them immediately on Amazon.  I can't be without them.  What if I have a Scotch Restickable Tab emergency and I'm out of them?  I can't even think about it.  It's too scary.  LOL!
I used those tabs HERE to make a removable book cover.
This room still needs a lot of work. It's coming along, but I'm not in a rush. I want it to be useful for me, a reflection of me and a place my kids, hubby and cat can still come without me freaking out. This process is taking a long time, but I don't want to waste money buying things that don't fit my needs. Tomorrow, I'll show you some more of the room. Again, it's not finished, but like me it might remain a work in progress. 😉
See You Tomorrow!!