China Cabinet Makeover – Part Two
This post was sponsored by KILZ® Complete Coat™ Paint as part of an Ambassador program for Influence Central and all opinions expressed in my post are my own.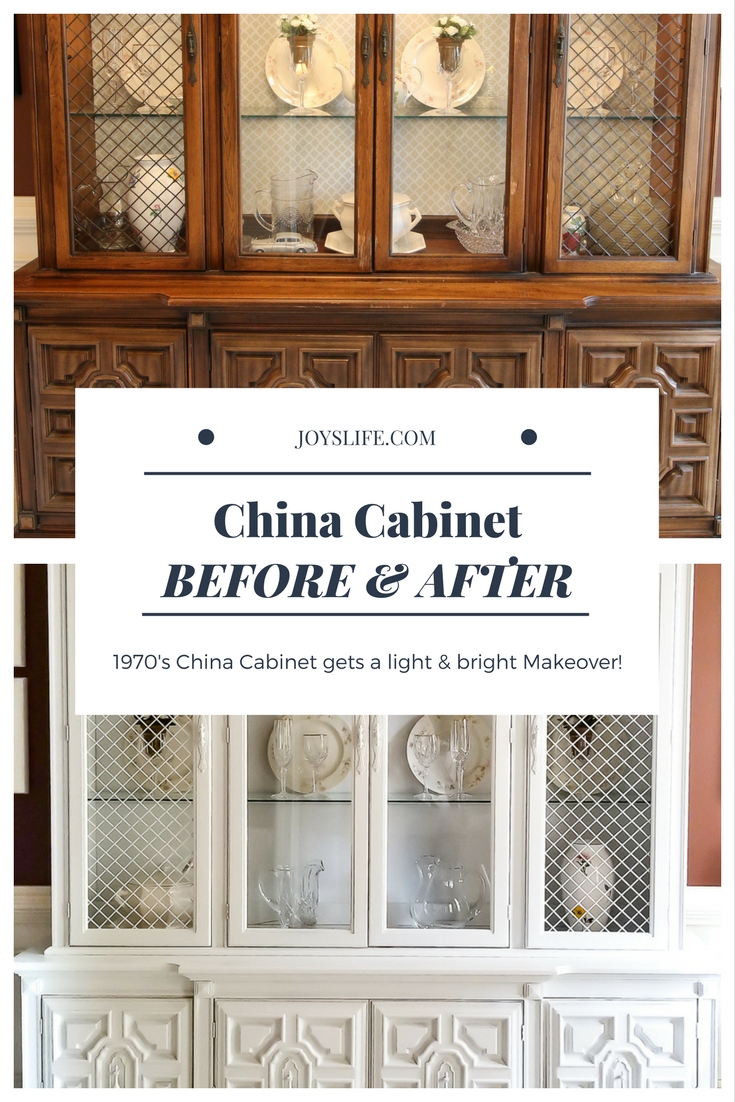 If you saw my last post, then you know that I've been working on turning this dark 1970's china cabinet into a brighter, fresher piece for our dining room.  I am utterly stunned by the transformation!  I mean, besides adding a screw, removing broken glass and peeling off the shelf liner backing that I'd added, KILZ® Complete Coat™ Paint is what really transformed this piece.  Isn't it incredible what paint can do?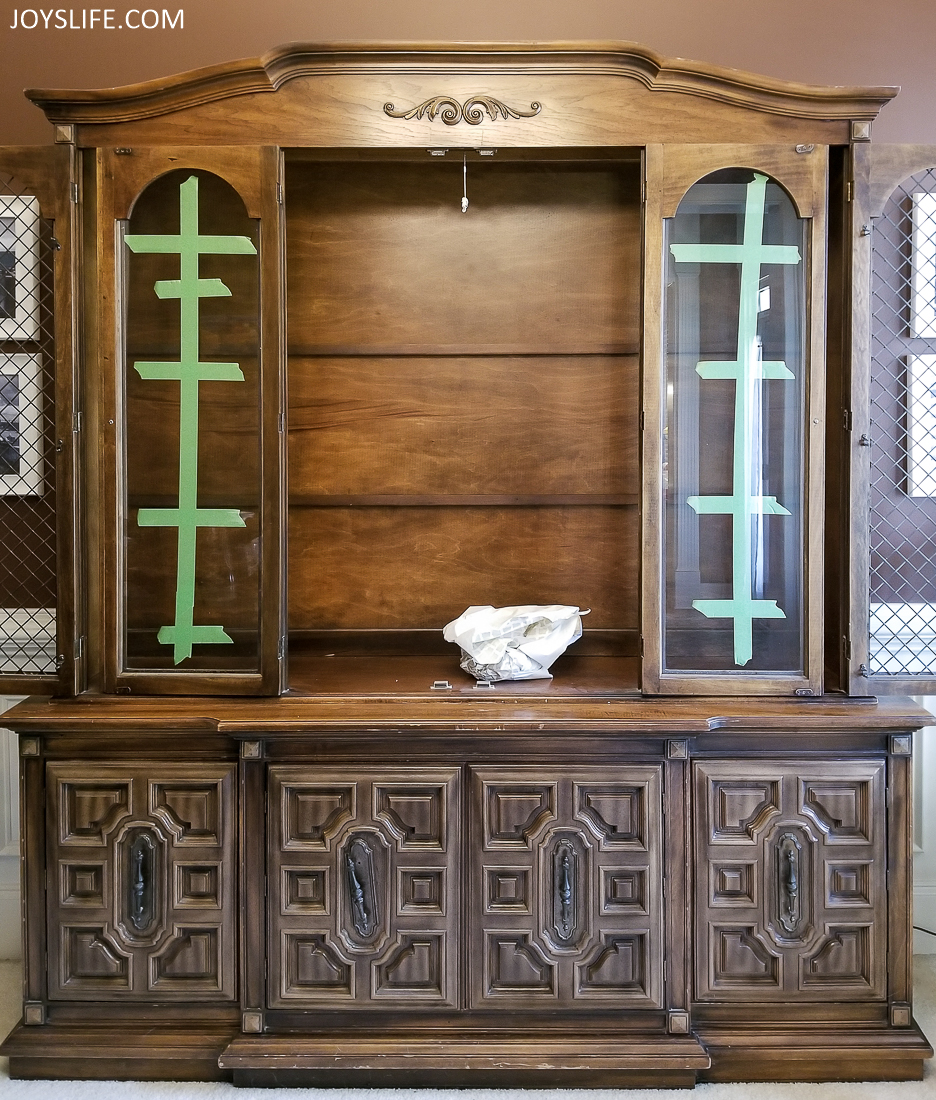 Can we just lose this photo?  This china cabinet is a sad looking nightmare, but there was no reason for it to look like this.  It only took a few hours to paint the whole thing.  It took longer to clean it out and clean it up than it did to paint it.
Don't psych yourself out when it comes to big projects.  If you'll break the work down into stages: unload, clean, fix, move outside, paint, move inside, decorate.  It's a lot less stressful than thinking about it all in one big chunk.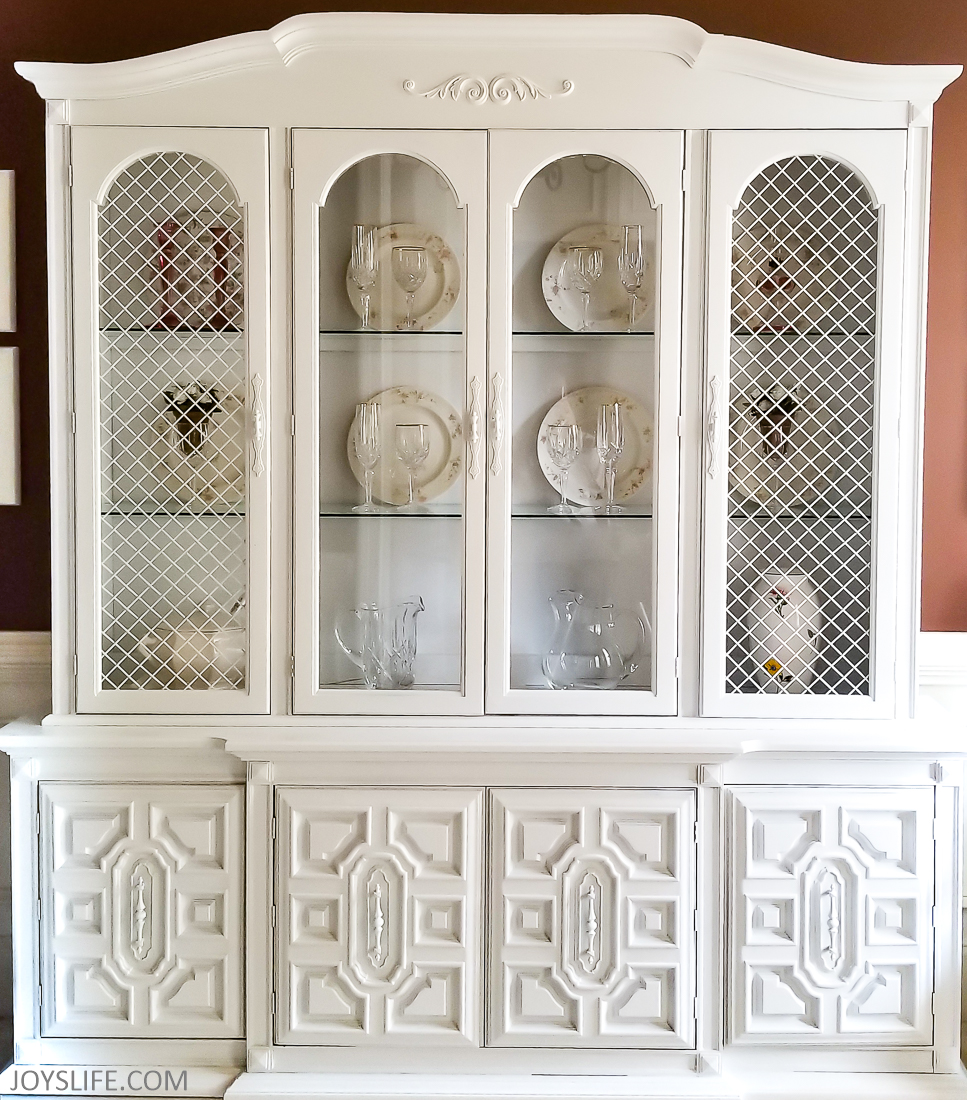 We thought about painting the handles a different color, but I like that it's all the same.  You know what's super cool?  We used the same paint to do everything, not one paint for handles and knobs and another for wood, one paint.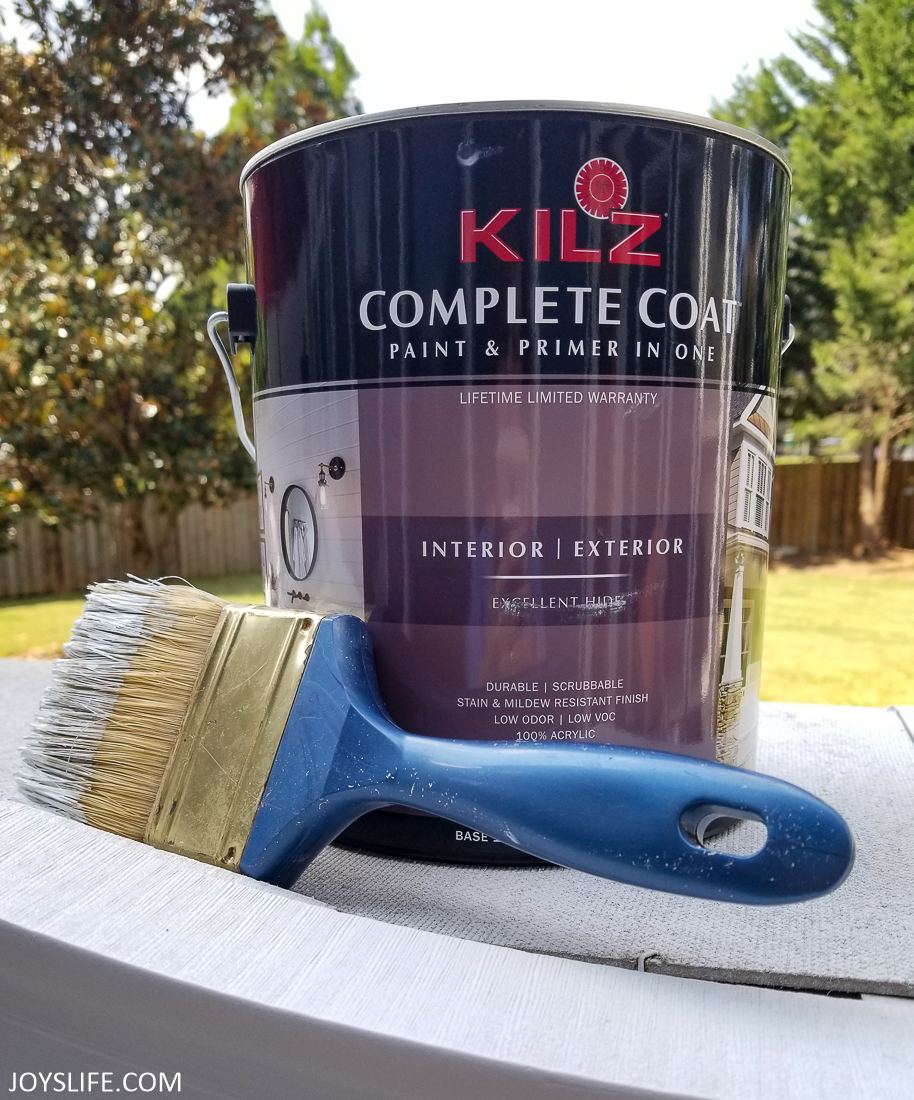 You should explore colors at Walmart for KILZ Complete Coat Paint, we used Regency White #RJ130, and we love it so much that we're going to paint all the trim in our house that color.  Really.  It's fabulous, both the color and the paint.
At first we were going to use a paintbrush and rollers for all the work, but we ended up using a paint sprayer instead.  The paint works well with any of the options, but spraying was easier with this piece of furniture.  KILZ Complete Coat Paint is perfect for DIYers who believe in using the right products to get them to the Perfect Finish.  That's what KILZ Complete Coat Paint did for us.  We're thrilled with the outcome!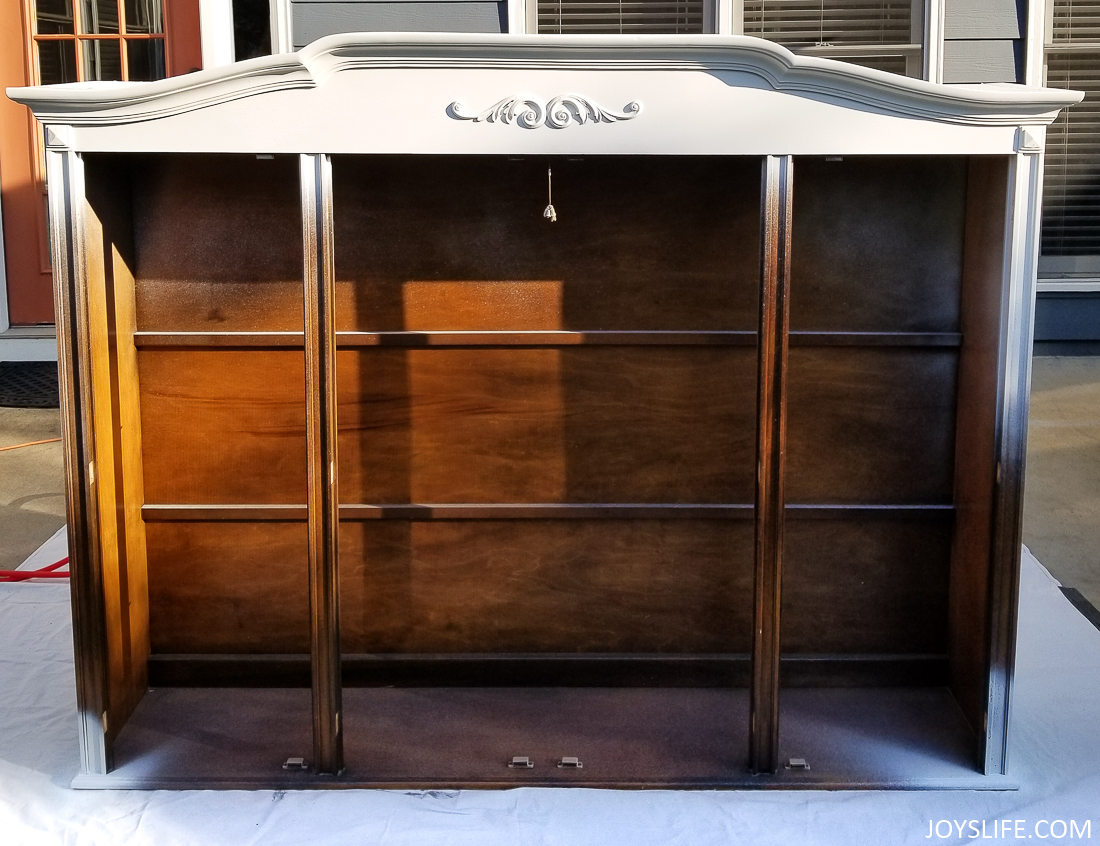 Here's the top in the beginning of it's awesome transformation.  At this point, we were already amazed.  Painting it so immediately rewarding.  I love that a simple change in color is so renewing, not only to the piece your painting, but in the way you actually feel about the piece!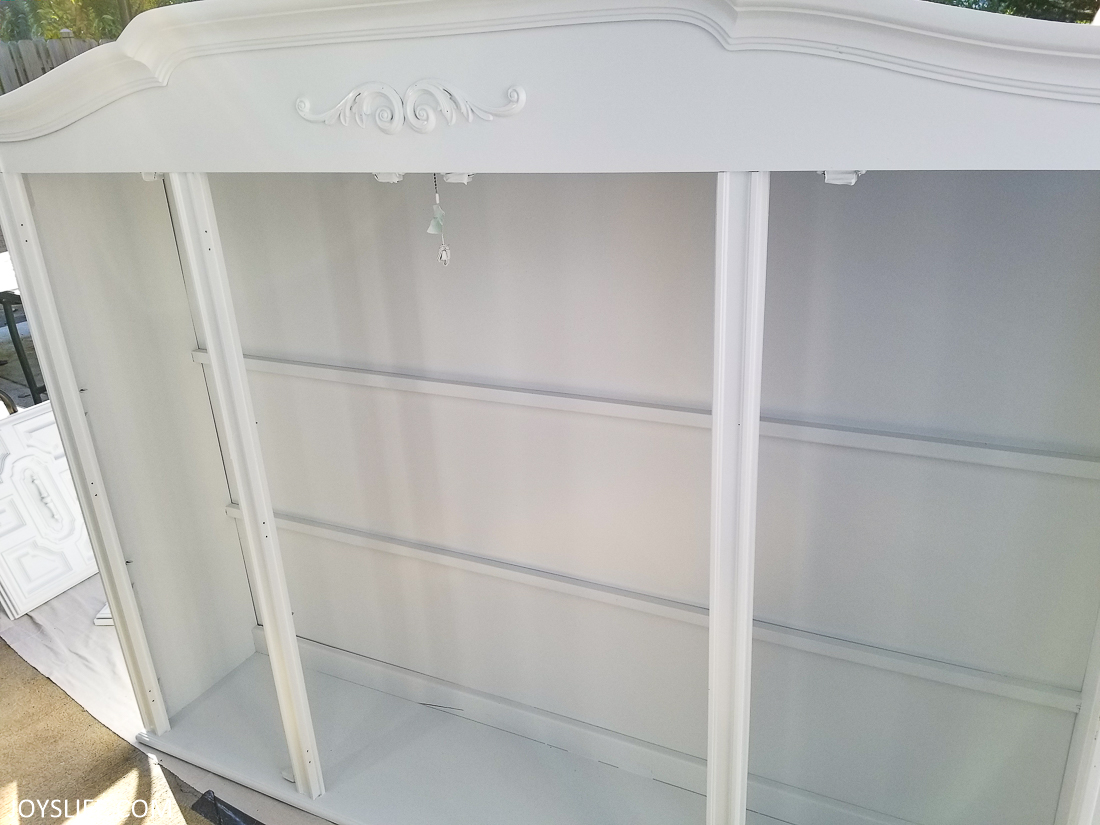 I thought it would be difficult to make changes to this china cabinet because of all the emotions I had tied up in it.  I mean, this piece has been part of my life since I was born.  It's really tough to decide to radically change something that's been the same for so long.  I'm so glad I did it though.  It was time and it looks so much better!
I knew KILZ Complete Coat Paint was the right brand for this project because it's for people who see past the problems and to the potential in rooms, houses, and any home renovation project.
Check out these wire doors and interior drawer before and after being painted with KILZ Complete Coat Paint!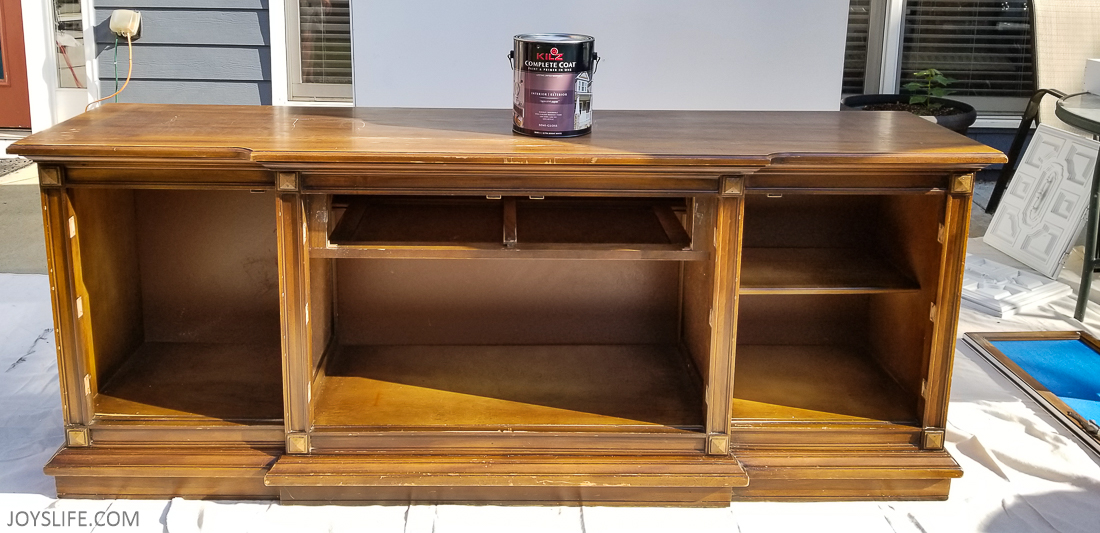 We removed the doors and drawer so the china cabinet base could get painted.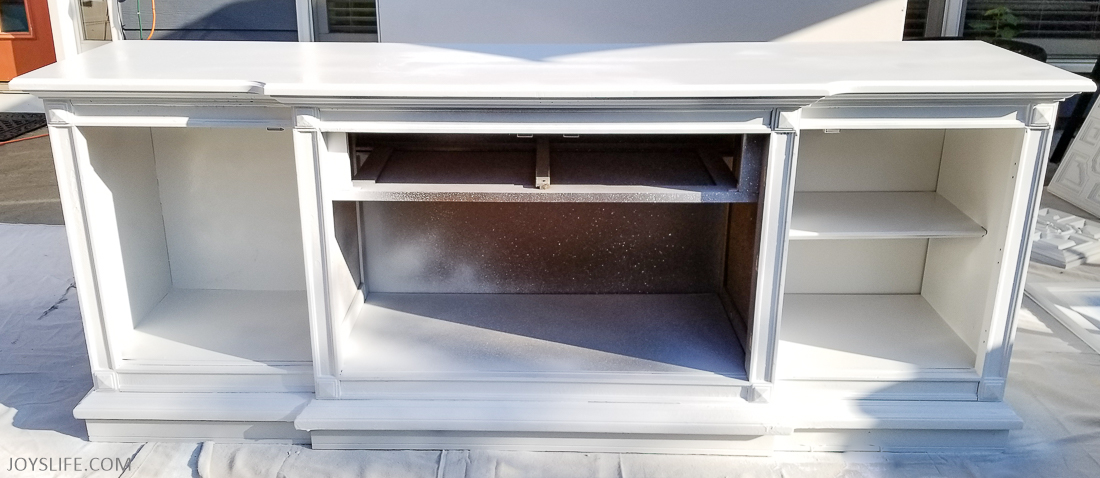 Here's the base in the  middle of getting painted.  The paint gives great coverage, but it still takes time for the person painting to crouch down and climb around to get to all the places.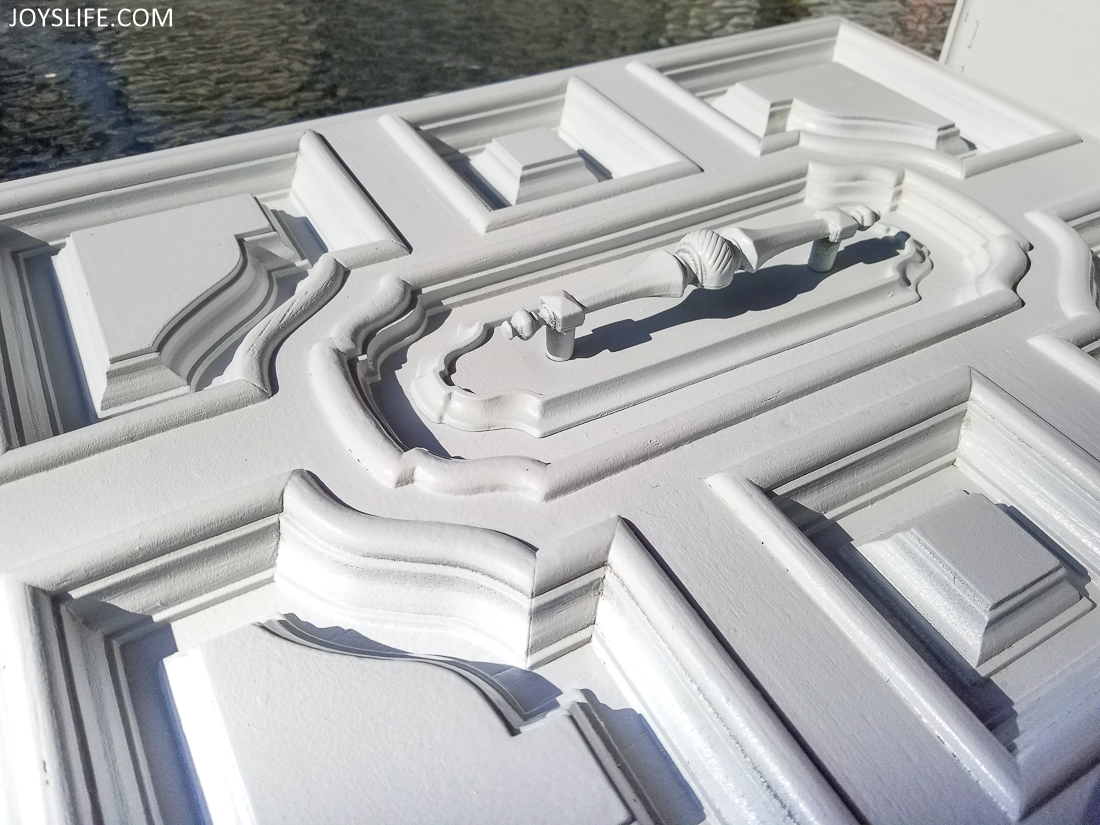 Can you believe that this paint covered the handles too?  We were thrilled!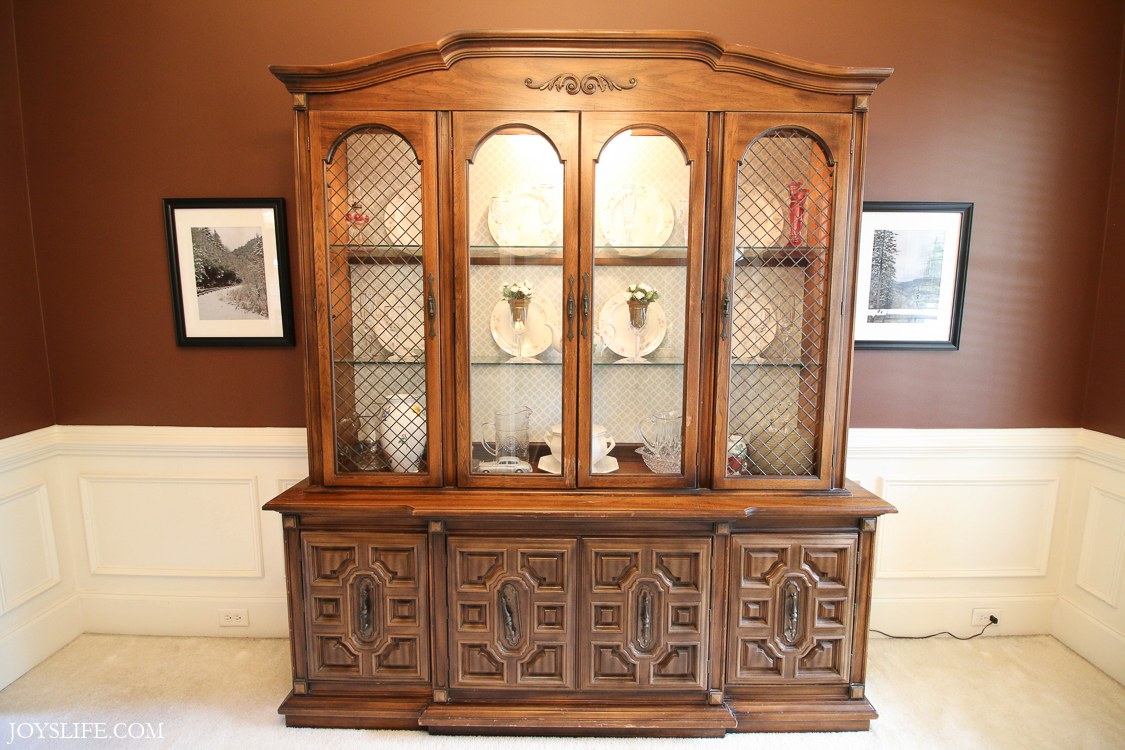 Here is the sad before, again.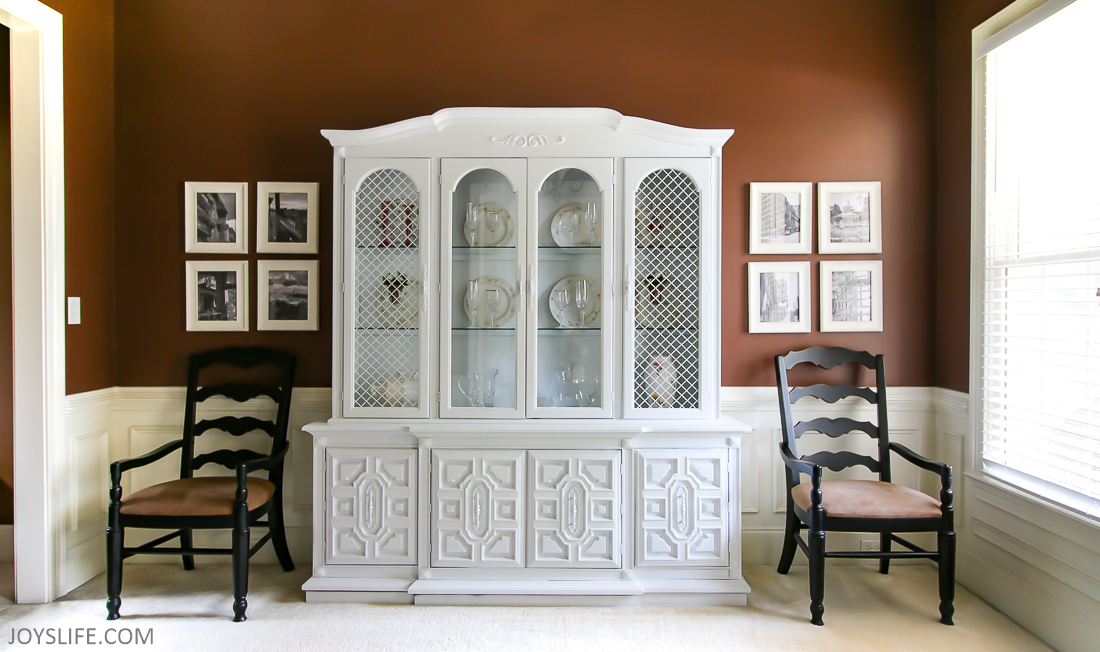 Here's the awesome after!
I love how the china cabinet turned out, but it made us notice that our trim color is darker than we'd like it to be.  We're going to paint all the trim AND THE CHAIRS with KILZ Complete Coat Paint in Regency White.  So, we'll be heading back to Walmart to pick it up.  I love how much brighter the china cabinet is.  It used to suck all of the light out of the room, now it's the light of the room!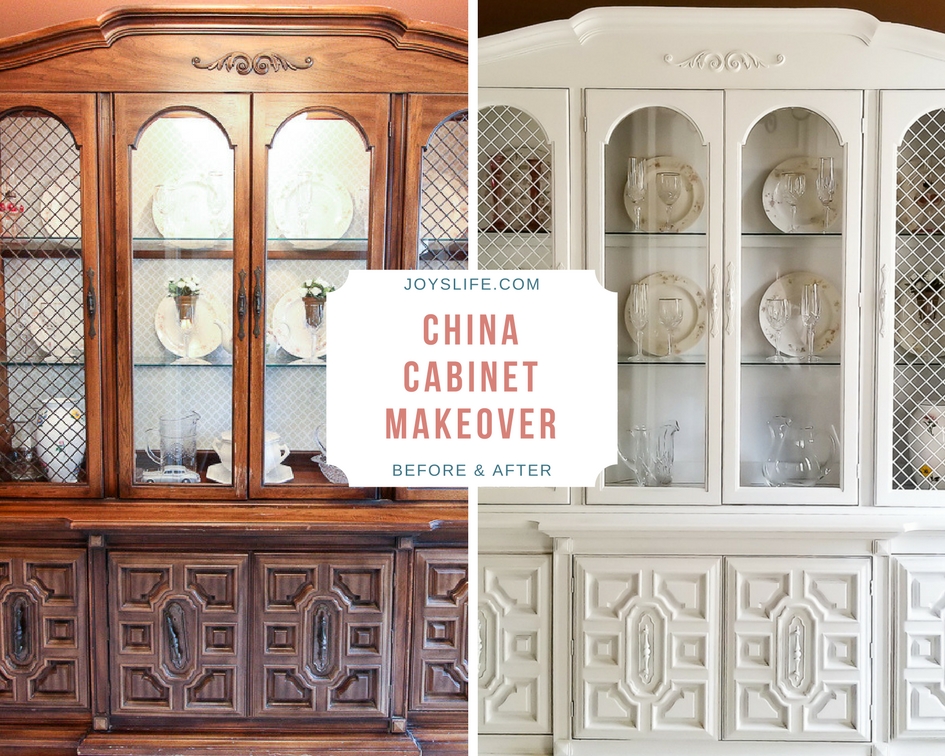 What are you thinking about painting next?
Connect with KILZ on Facebook, Twitter, Pinterest & Instagram