This shop has been compensated by Collective Bias, Inc. and its advertiser. All opinions are mine alone. #showmetheshine #CollectiveBias
My in-law's 50th anniversary is coming up and I thought they would love some glasses with "50" glass etched on them to commemorate the occasion and to use at the party.   So, I purchased a case of inexpensive glassware and got to work!
The first thing I did was to wash the glasses.  Etching should be done to a clean surface.
This box of glasses was less than $20, so this is a great affordable gift to give or to make and keep for yourself!  Just sayin'.  LOL!
See why I said wash them first?  They look pretty clean when you take them out of the box but upon closer inspection you see this mess.  I don't deal with that.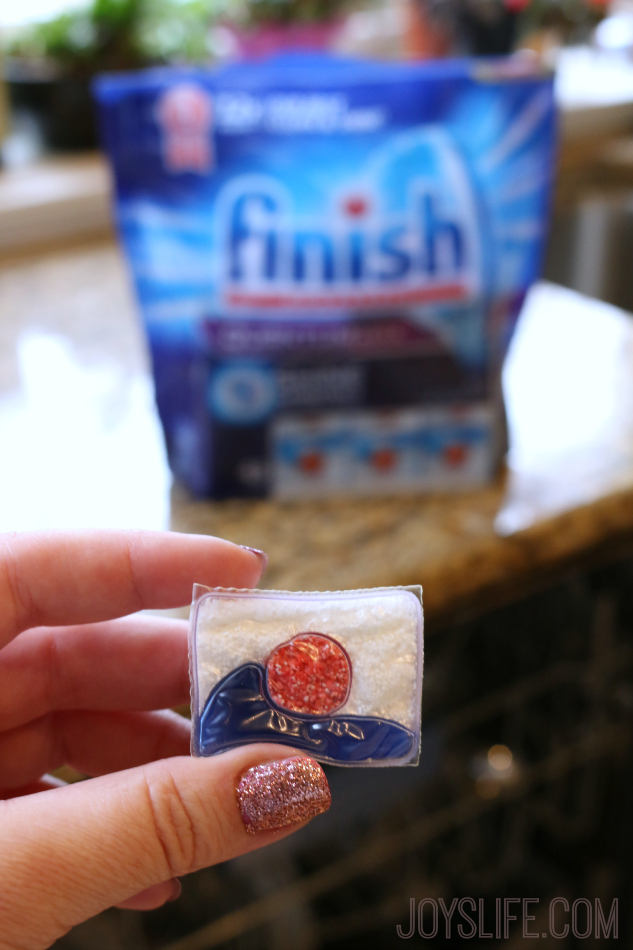 I put them all in the dishwasher and popped in a Finish® Quantum Max™  tablet and let it do it's job.  Isn't that tablet cute?  My nails almost match it perfectly.
There that looks MUCH better…and since I didn't have to do anything by hand, my nails still look awesome.  Bonus!
You can find  Finish® Quantum Max™ at Target (where you can find so many awesome things).  I picked up some nail polish in spring colors there.  Hello, warm weather!
Let's Glass Etch!
To glass etch:
Cut a shape or word out of vinyl.  I'm using a Silhouette Cameo cutting machine to cut "50". You could also cut things out by hand.
Remove vinyl from the areas you want to etch.
Lay transfer tape over the vinyl and burnish the tape to the vinyl by using a squeegee or a credit/debit/gift card.
Life the transfer tape with the vinyl attached to it, from the backing
Lay the vinyl onto the glass.  (Do the best you can here.  Adding vinyl to a round area can be tricky.  Use a kraft knife to cut the vinyl in areas so that you can better get it to lay flat.  Make sure there are no bubbles or lifted areas vinyl where you plan to etch.  Remember, anything not covered by vinyl will be etched, if you get etching cream on it.
Use a sponge brush to apply the glass etching cream to the areas you want to etch.  Be careful not to get the cream on your skin.  Make sure to read the cautions on the bottle!
I let my glasses sit for 20 minutes with the etching cream on them.
Wash the glasses off.
Remove the vinyl.
Wash the glasses again like we did when we started!
Ta da!  You're finished!
Here are some other projects I've glass etched.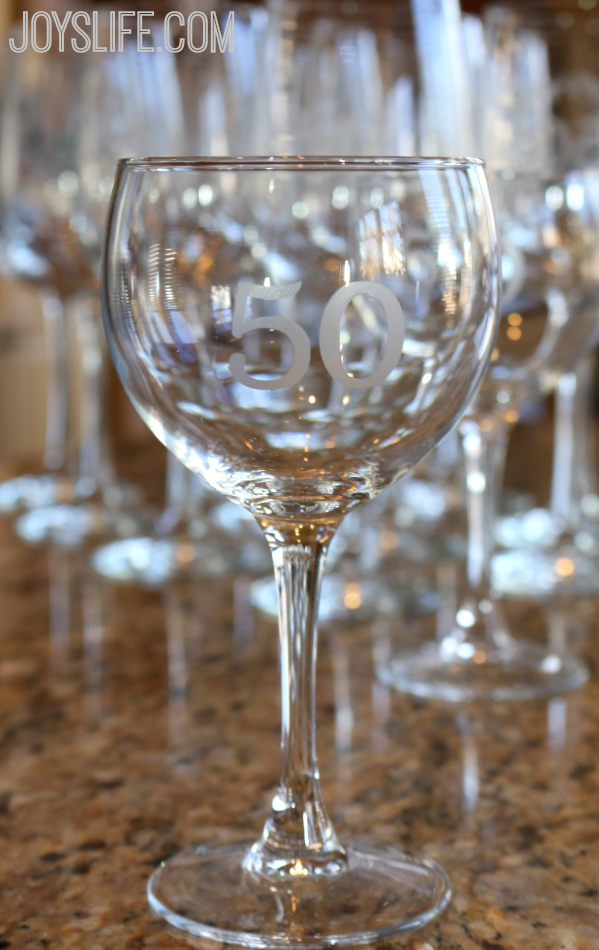 Have you glass etched before?  What's your favorite thing to etch?  Or are you planning your first etching project?  I'd love to hear about it!