Extreme Weather Car Emergency Kit
This shop has been compensated by Collective Bias, Inc. and its advertiser. All opinions are mine alone. #WeatherProven #CollectiveBias
Are you getting ready for extreme weather in your part of the world or are you already experiencing it? In Georgia, we deal with hurricanes, tornadoes, severe storms, wildfires and floods. Don't even mention winter weather here because it can bring Georgia to a screeching halt! I stay prepared because my daughter is a meteorologist and she reminds me to plan ahead, when I otherwise might not. She gave me some great ideas for creating an Extreme Weather Car Emergency Kit, perfect for unexpected weather, and I'm sharing them below!
When Weather Went Crazy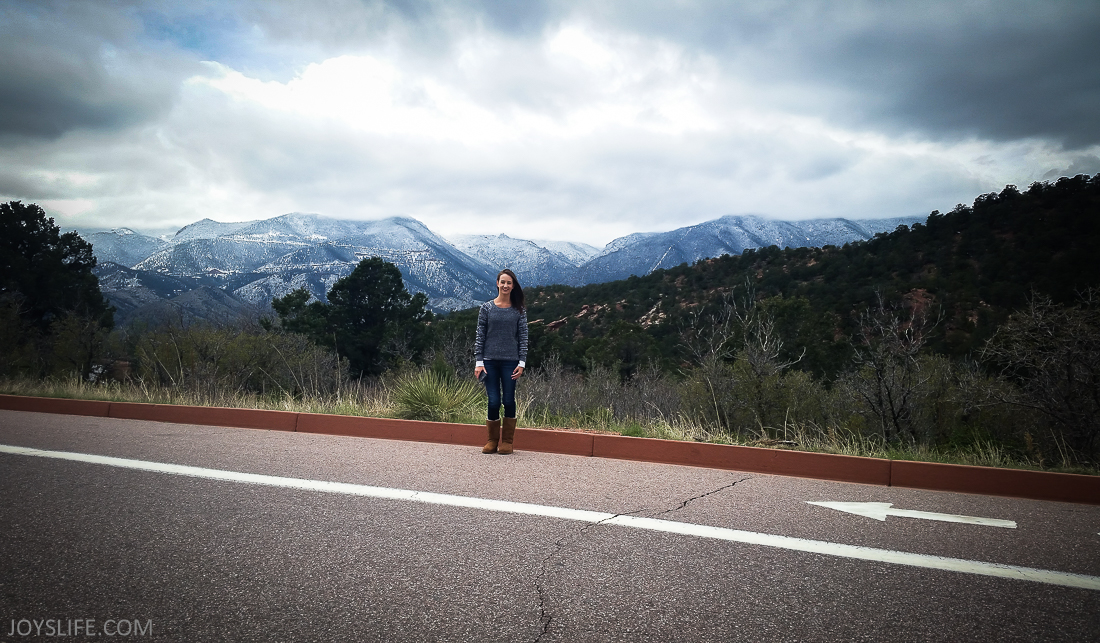 But first, let me tell you about this trip we took to Colorado a few years ago so she could study their weather in person, because that weather went crazy.
It went like this. It was so beautiful when our plane landed. We even drove a few hours north so we could take a tour. It was no problem. We barely even needed a light jacket. Then we headed toward our hotel in Colorado Springs and the weather went nuts! Some light rain started, no big deal. The next thing I know we're in slush, snow and ice. It happened so fast! We were snowed in at our hotel the next morning. That same day they had floods and a tornado! My daughter was fascinated and learned so much about rapidly changing weather conditions.
I was reminded then that she would always be headed toward extreme weather. It's been her passion since she was four years old. That's when an F5 tornado went through Birmingham, Alabama, where we lived at the time. It was also the night we brought our newborn son home from the hospital. We were all very lucky that night, and our daughter was forever changed. Her passion for weather and meteorology never swayed. She graduated with a meteorology degree last spring!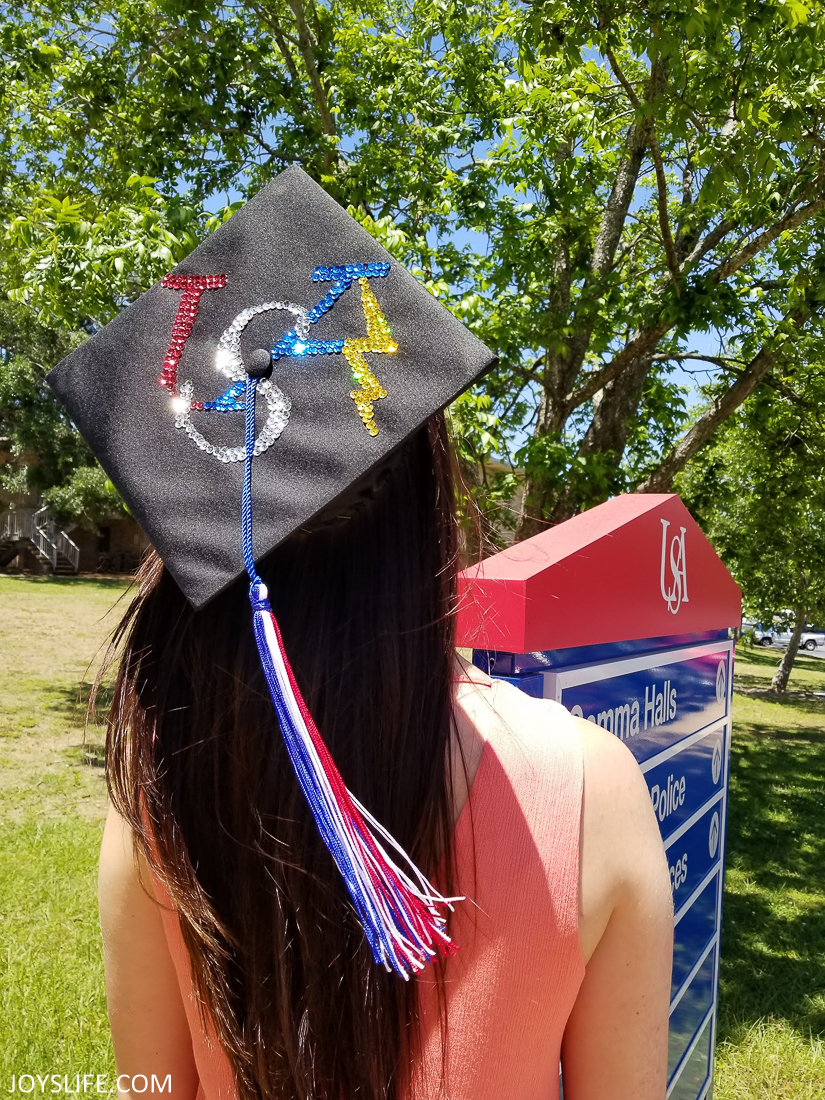 Because of her line of work and her love of travel, I encouraged her to go to Sam's Club and put some Goodyear® Assurance® WeatherReady™ on her car last week.  She's so glad she did! After driving around on them, she said that they seem like they could get through pretty much anything.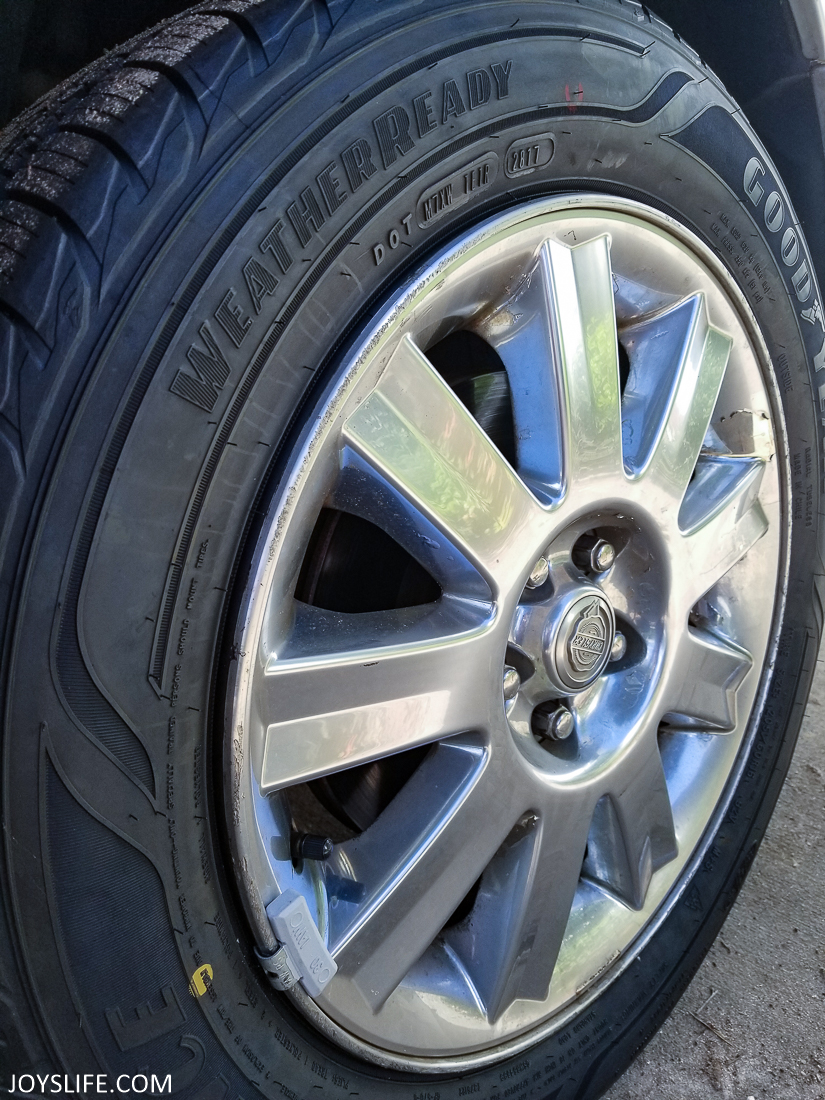 We've been buying Goodyear tires for years, and these are not Goodyear's first all-weather tire, but they are currently their best. They have 3D TredLock® Technology Blades, which provide predictable traction in turns when the weather changes and Evolving Traction Grooves provide like-new traction as the tire wears. These tires can tackle all extreme weather conditions, which is what you want because you just don't know what kind of weather you'll run into as the year goes on or as you travel.
I feel like these tires were such a bargain because they're performing so well and right now you can GET $80 OFF INSTANTLY* ON A SET OF FOUR GOODYEAR® TIRES. We thought it was a great value!
This tire only fits certain vehicles, but you can find your tire size on the sidewall of your tires, a sticker on the driver-side door jamb of your vehicle, in your owner's manual or by using the Sam's Club Tire Selector Tool: https://www.samsclub.com/sams/tire-search/1056.cp.
*Save $80 off the displayed retail price. Excludes medium commercial truck tires. Not to be combined with any other offer. Offer can be changed, modified or cancelled at any time. No rain checks. See a Sam's Club® Tire & Battery Center Associate for eligible tires, details, terms and conditions.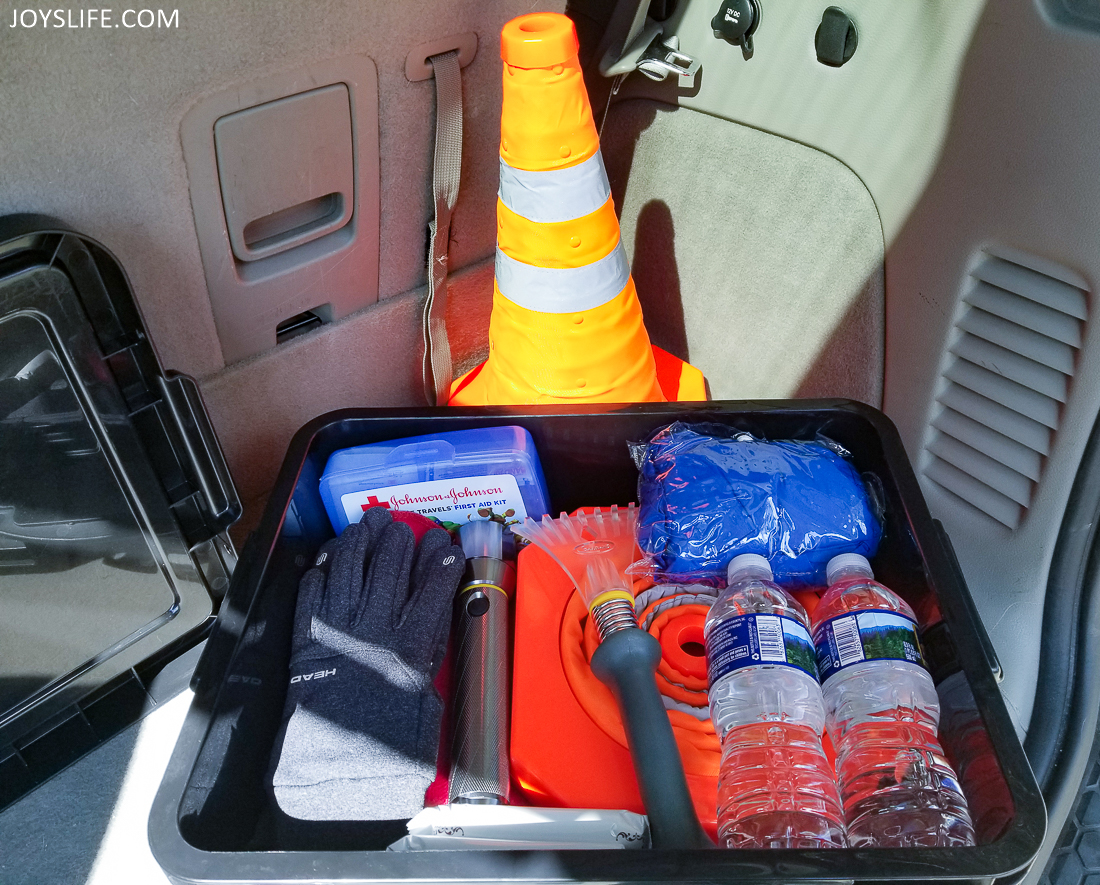 Extreme Weather Car Emergency Kit
It's so important to be prepared for extreme weather ahead of time! Here are some of the things you should put in a container and keep in your car:
Flashlight
Batteries for flashlight
Orange reflective cone
Windshield scraper for ice
First aid kit
Blanket
Water Bottles
Snacks (non perishables)
Poncho
Warm gloves
Jumper Cables
Spare Tire
Jack
Hand/Foot Warmers
Shovel & Axe
Stay aware of changing weather conditions throughout the year and keep your Extreme Weather Car Emergency Kit up to date for the season!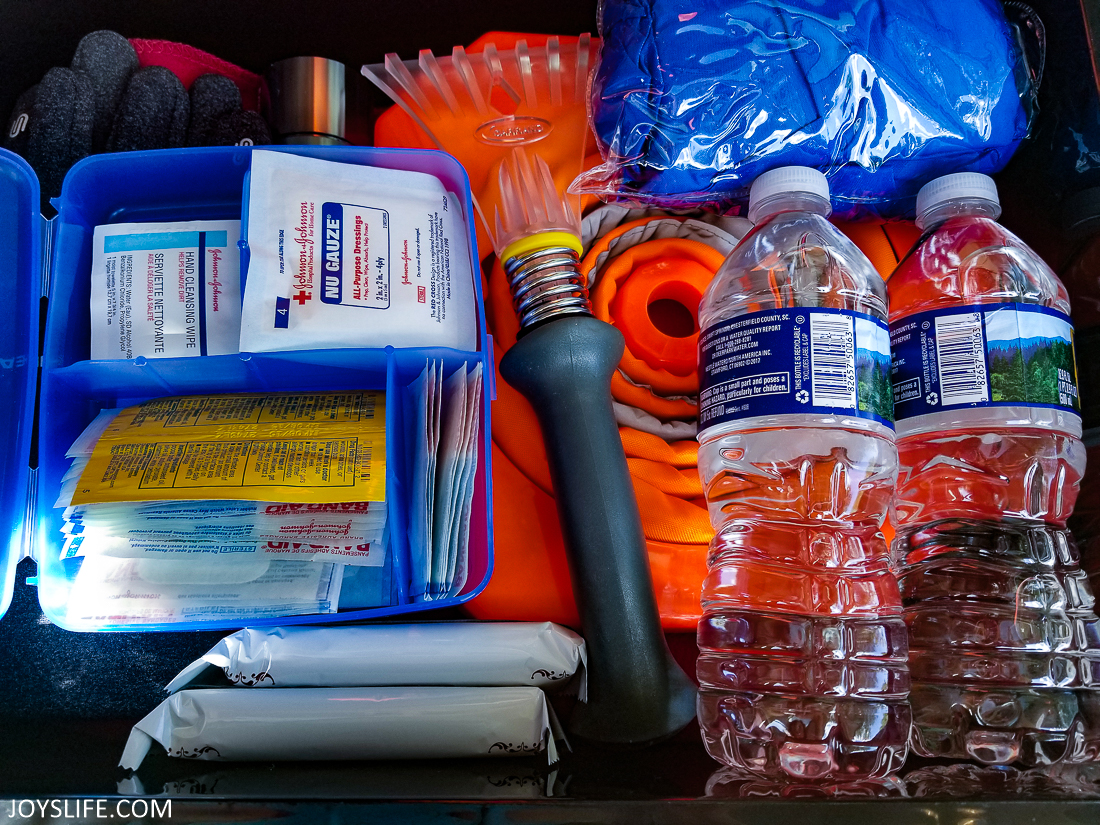 Here's a Tip!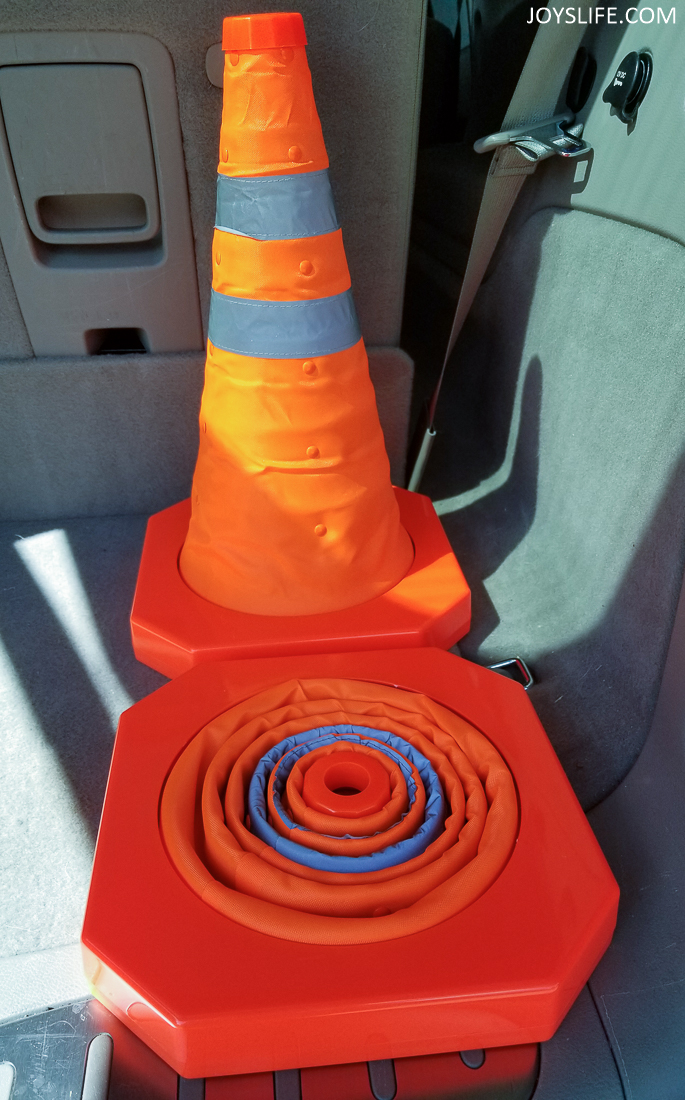 TIP: Consider buying some collapsible reflective safety cones. I just bought these and love that they stay out of the way unless and until you need them.
What would you add to the Extreme Weather Car Emergency Kit?