Throw a Baseball Theme Party with Virtual Reality MLB Live
This shop has been compensated by Collective Bias, Inc. and its advertiser. All opinions are mine alone. #GetRealWithIntel #CollectiveBias
Throw a baseball theme party with MLB Live using the Samsung Gear VR & the Intel True VR app!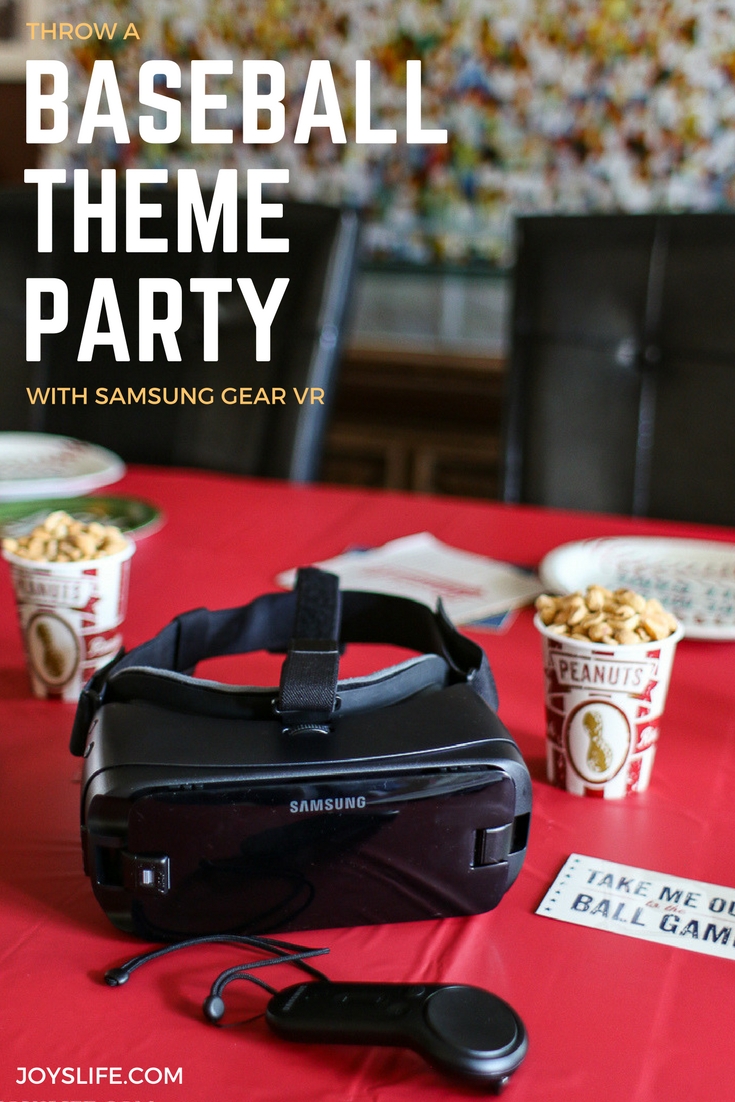 My daughter and her boyfriend love baseball!  He has season tickets to the Atlanta Braves and the Gwinnett Braves, so it's more common than not that they are in a stadium cheering on their favorite players.  When I heard that you could view live streaming Virtual Reality MLB (major league baseball) using the Samsung Gear VR, I couldn't wait to see what these two super fans thought of it!  Instead of just handing it to them, I created a little baseball theme party complete with (backdrop) fans.  LOL!
If you want to take some fun pictures of your friends and family enjoying their MLB VR experience, a stadium backdrop is sort of hysterical and necessary, don't you think?  They thought it was hilarious.
Getting Started with the MLB VR Experience
The first thing we did was buy the Samsung Gear VR.  Once you have that, insert your Samsung phone into the Gear VR headset.
Next, download the Intel TrueVR App.  It's a live streaming VR application that streams live MLB baseball action every Tuesday this season, as well as MLB video on demand.  Not only that, but you can play games, watch movies, see NCAA, NFL and even enjoy Fashion Week.  I think that's so cool!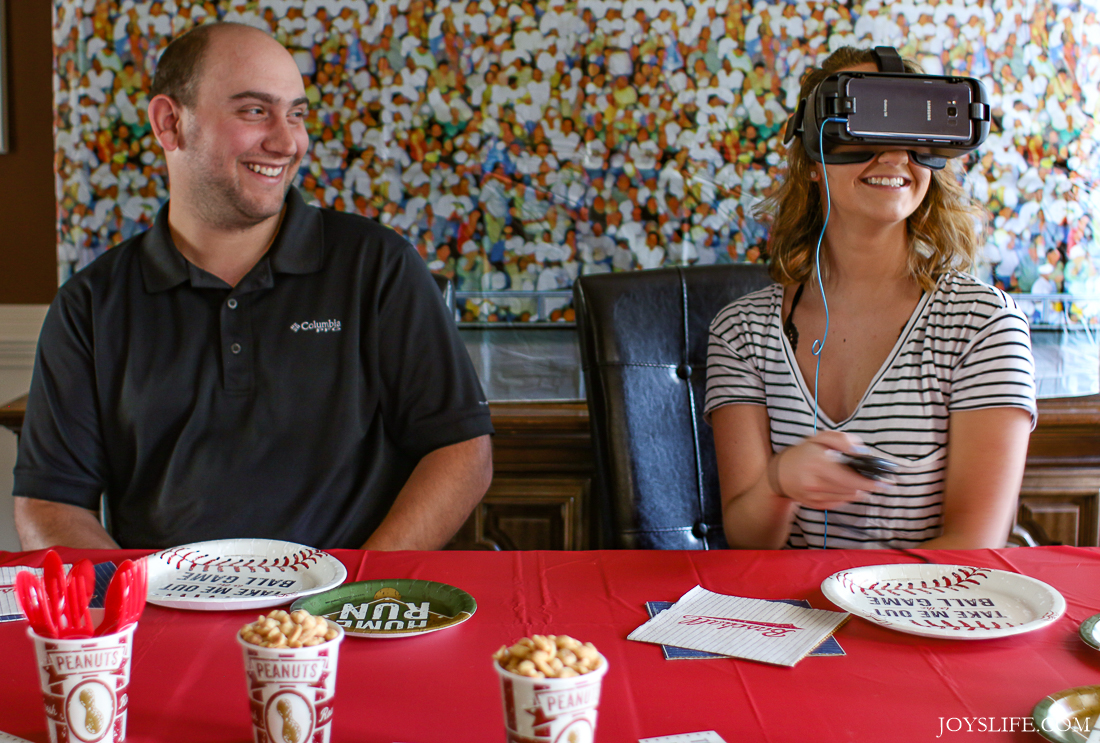 They LOVED the MLB VR experience!  My daughter's boyfriend said it best, "It's like being there without being there."
My daughter said, "You're more on the field than the best seats you can possibly get.  You can see so much more!"  She liked that she could see what was going on at 1st, 2nd and 3rd base.  "You can see if a guy is really out and if the umpire makes a good call or not.  It's a closer view of 1st, 2nd and 3rd.  When you're watching TV and the camera switches, you might miss a guy stealing a base, but the VR experience gives you control over what you want to see.  It's more up close and cool.  You can see batting order and stats, which is pretty cool."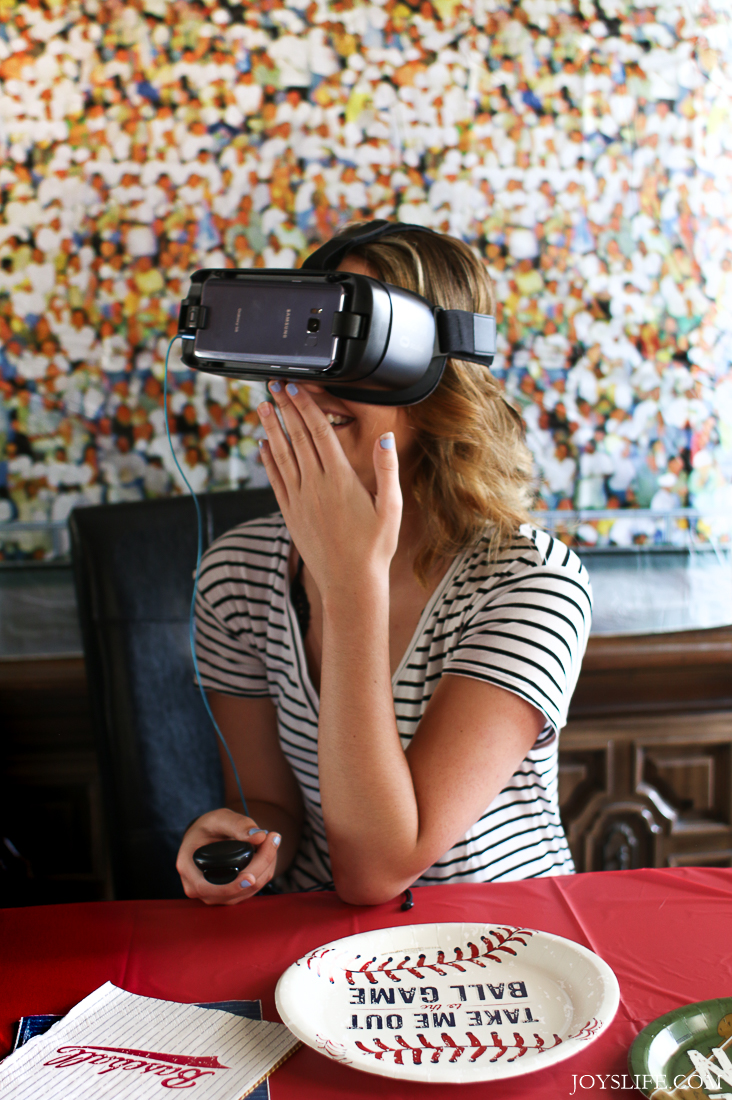 Here she was laughing at her surprise when she was sitting in the stands and someone was so close to her.
My husband had a similar experience and was equally impressed.  He said, "I'm out in left field looking down the 3rd base line like I'm in the stands!  I mean, there are people sitting next to me in the stands!"
When you're having a Intel True VR experience, at some point you're thinking, "How do they do this?!"  All I know is the experience is captured by both Intel True VR camera pods and 3rd party cameras and produced by Intel VR production specialists.  So, there you go…basically it's magic (or also cameras).  LOL!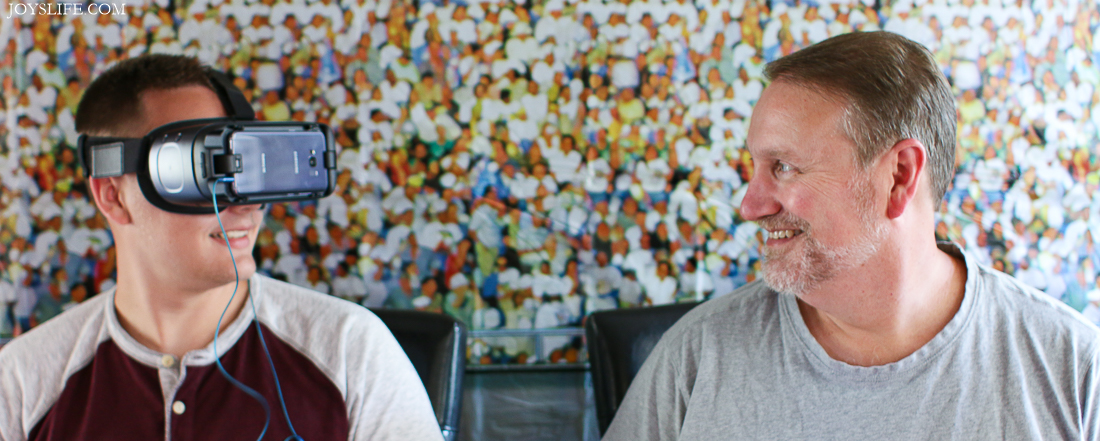 Everybody had fun using the Intel TrueVR App!  The only thing we want to do is buy another headset!  You can even play games together with them.  My kids played a game that night with it, they had a blast.
Baseball Theme Party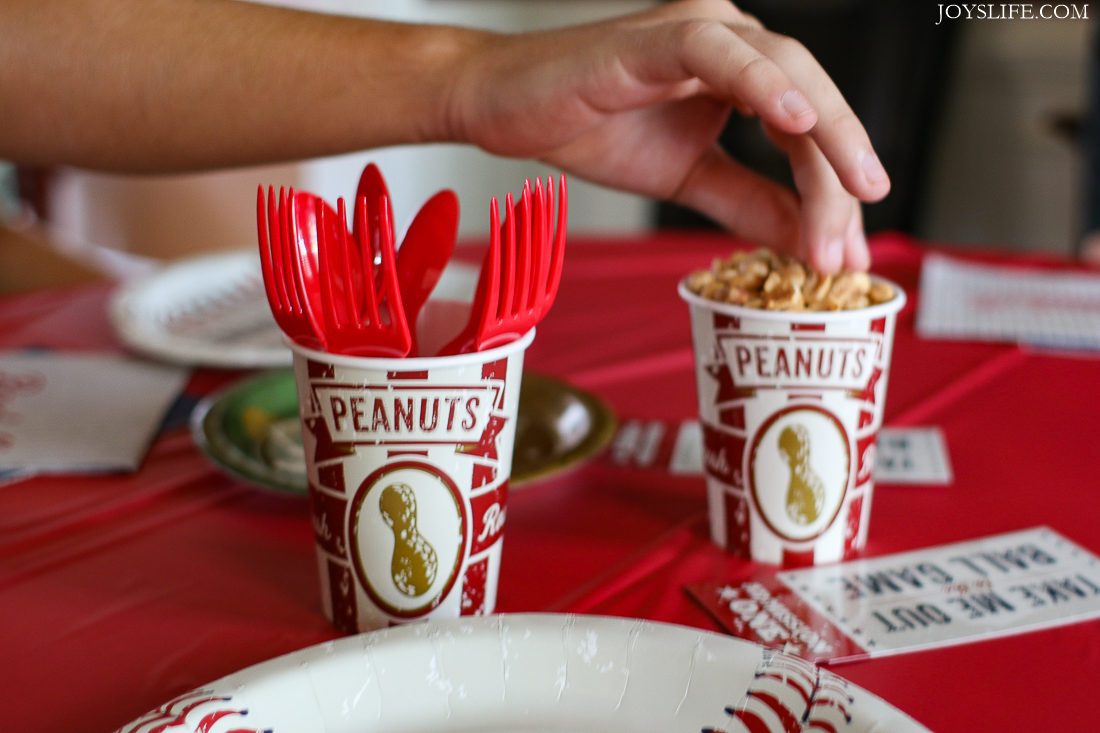 When you throw a baseball theme party with virtual reality MLB Live, you've got the star of your show already, the VR experience!  Theming it for baseball is easy.  I stuck with peanuts and hot dogs for a standard ball park food idea.  Buy or create baseball ticket stub invitations for admission.  It's so cute!
I've never purchased a backdrop for parties before, but I thought this baseball stadium backdrop really brought the room together and helped embrace the theme.  Stick to simple bold colors and layer the napkins like baseball diamonds for a fun touch!  I see that my son moved his, but most of ours were that way.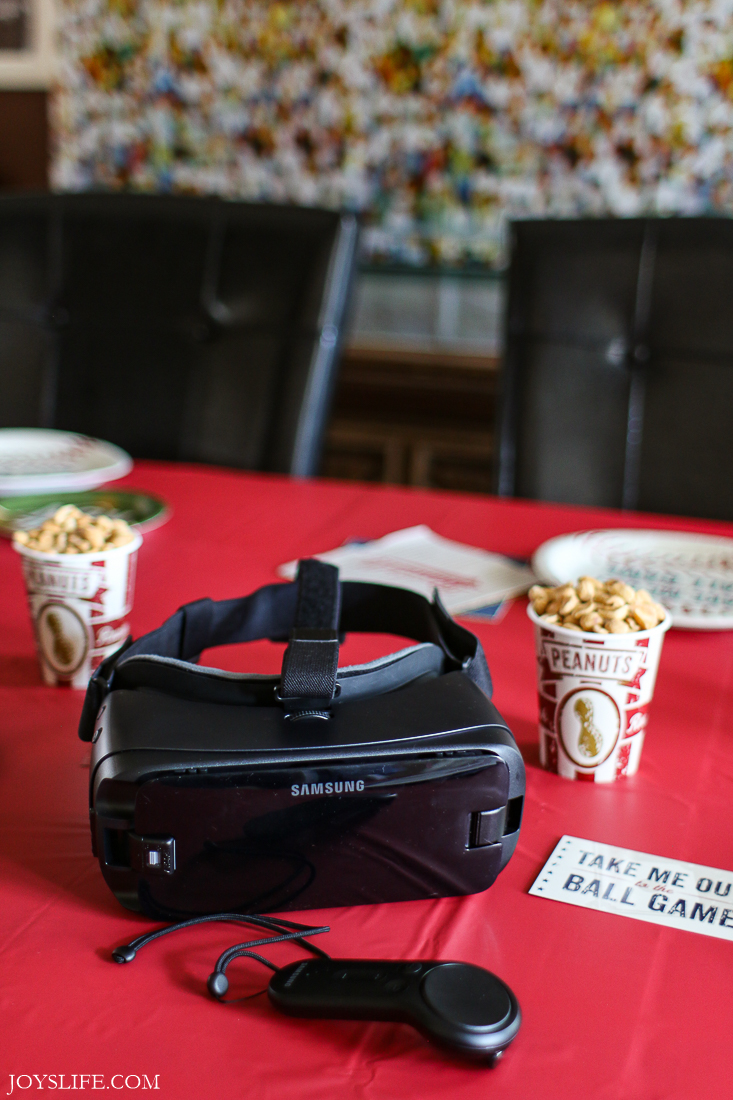 What do you think you'd enjoy the most about the Intel TrueVR App experience?