China Cabinet Makeover – Part One
This post was sponsored by KILZ® Paint & Primer as part of an Ambassador program for Influence Central and all opinions expressed in my post are my own.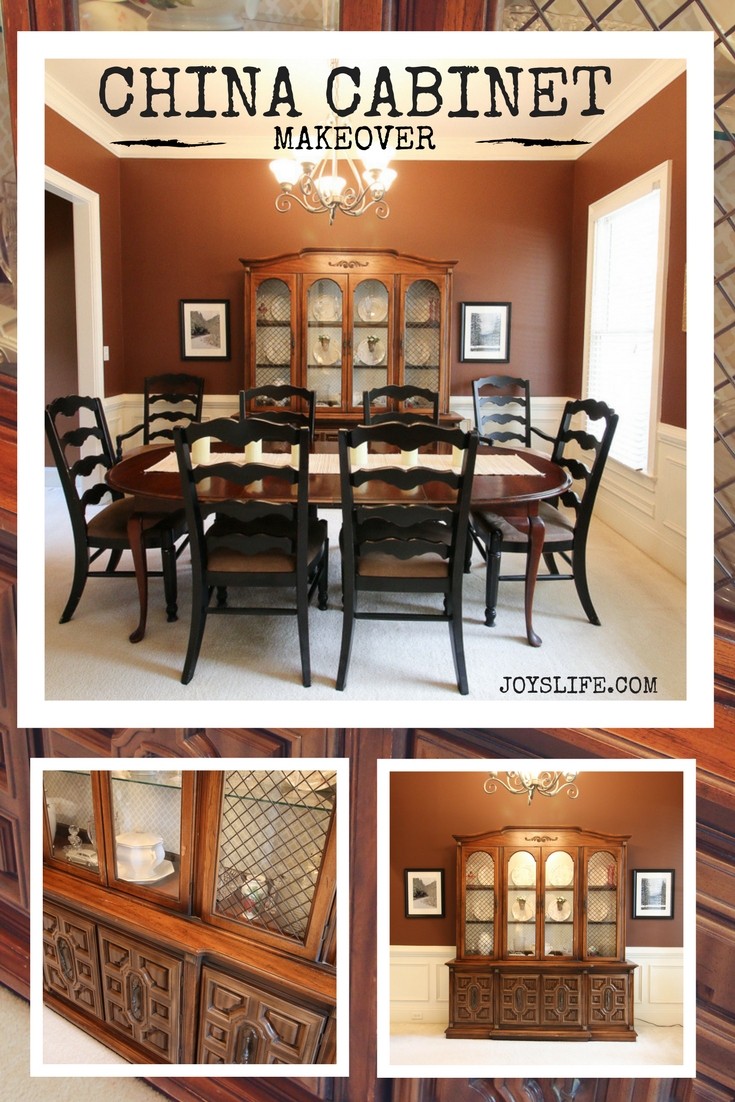 I grew up with this china cabinet. Actually, this china cabinet has been in my family longer than I have. My parents bought it before I was born and it's seen decades of use. I love it because it's always been a backdrop for birthdays, Thanksgiving and tons of other gatherings, starting in my parents' house and for the last 15 years, in mine. Because so many memories are wrapped up in it, I haven't wanted to make any permanent changes to it. There's only one problem with that. It's a disaster.
There are scratches, dings and marks on it.
A screw fell out of the handle and I haven't found one to replace it. I just keep standing the handle upright again. Inevitably, it tilts back over.
Last Thanksgiving, I looked up from a bite of turkey and spotted that this pane of glass is broken. I was pretty shocked because this is the first time one ever broke. I was starting to think it had some sort of magic healing ability.
If this china cabinet had a magic healing ability, don't you think it would use it to stop looking so shabby? Yeah, me too.
If you're not sure if your furniture or room needs some fixing up, take photos of it. If you start cringing looking at the photos, those things need some work. This room looked better with the table and chairs in it. Not that they looked great, but at least they acted as a bit of a distraction so it was more of a cluttered room of blah, than flashing arrows pointing at this sad thing. Not that this is the room's only problem, but we're going to start here, because I think the change will be profound.
It took me years to prepare myself for this change, but … I'm going to paint it white!
I'm also going to fix the handle and replace the glass. This china cabinet will go from being brown and drab to light and bright, updating the whole room with the remarkable change!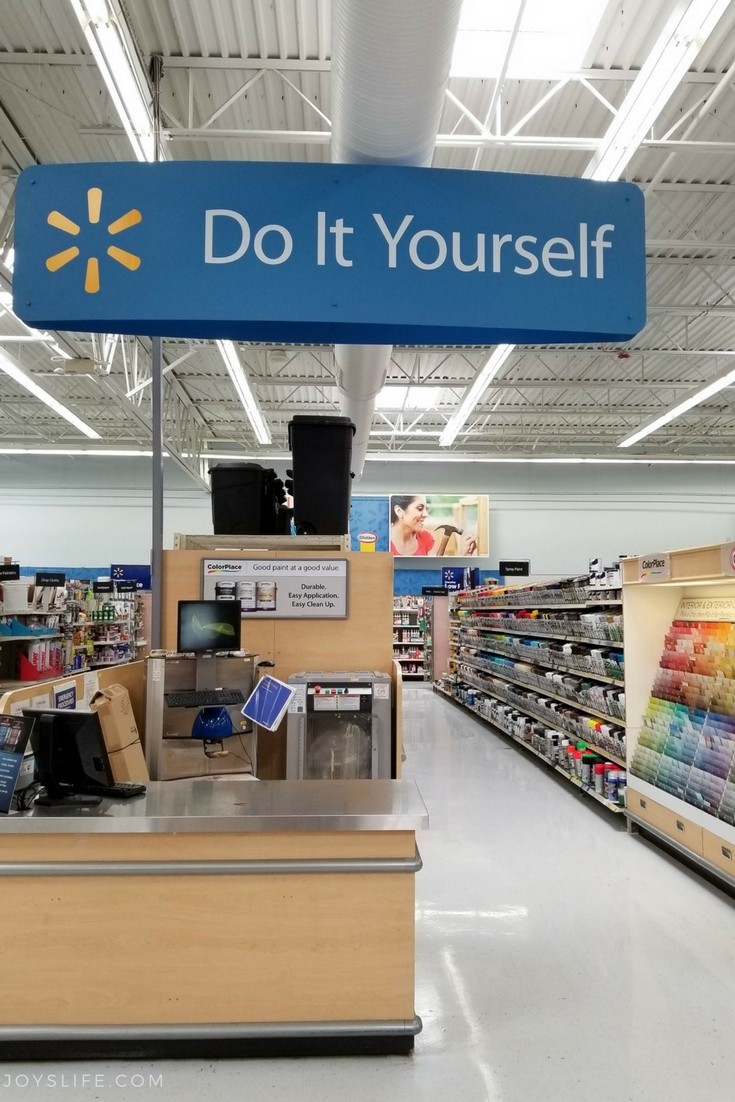 I headed to the Do It Yourself aisle in Walmart, because I'm ready to do this myself!
Well, I will enlist the help of my handsome assistant, my husband, Chip.
That's why you see his man hand grabbing KILZ® COMPLETE COAT™ Paint.  We've chosen KILZ Products because it helps DIYers start their projects right and will help us get our china cabinet to the Perfect Finish. KILZ is the brand for people who see things, not as they are, but as they could be – past the problems and to the potential of any home renovation project. Hey, that's us!
We decided to go with the Regency White color. While we were having our paint mixed, I saw this helpful sign on the checkout counter. All of those listed reasons, paint & primer in one, excellent hide, durable & scrubbable, stain & mildew resistant finish and low odor & low VOC, make KILZ® COMPLETE COAT™ Paint PERFECT for this project. It's also an interior exterior paint in one! You can even get it online!
I've got the paint and all my supplies ready to go!  Come back soon to see Part 2 of this China Cabinet Makeover!  I'm so excited to share it with you!
What DIY plans do you have or are you working on a project right now?  I'd love to hear about it!
Connect with KILZ on Facebook, Twitter, Pinterest & Instagram