Silhouette Cameo Print & Cut Leprechaun Hat Card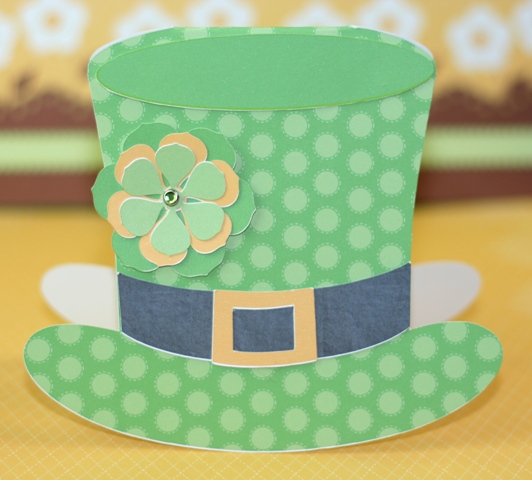 One of my favorite things to do with my Silhouette die cut machine is to print and cut.  Does the Silhouette print?  Well,  not exactly.  What you do is print using your printer and then the Silhouette uses registration marks to know where to cut your printed images.
I'm using a hat image I got from the Silhouette store.  I duplicated the hat and welded it together to form the card.  I used some digital papers I had to fill the images with color and pattern.
Want to know
how to Adjust, Stretch and turn Patterns in Silhouette Software? 
Click HERE.
Cricut friends, want to make a leprechaun hat?  A Child's Year, Paper Doll Dress Up and Designer's Calendar are a few that have leprechaun hats.
The flowers are cut files from Lori Whitlock.  I printed and cut those pieces too, then I added a gem like brad.
This card ROCKS!  Literally, this card will rock back and forth.  LOL!
 Do you need some stamps for your creations?  Check out my Products Page for stamps and DVDs.
This stamp comes from my You're So Punny stamp set.
Tomorrow, I'm going to show you a crafty tool that is so handy!