We R Memory Keepers Brad Setting Tool

If you read Monday's post then you know I spent hours and hours some time this past weekend digging a path cleaning up my craft room.  During the excavation my cleaning, I rediscovered the We R Memory Keepers Brad Setting Tool
that I had purchased a really long time ago but never tried.  I can't believe I waited so long to use it!
The We R Memory Keepers Brad Setting Tool has two ends to it.  This end is the paper piercer.  I pushed it through the paper so I could add the flower.  The flower is held together by a pretty gem like brad.  I bought those brads at Michael's craft store.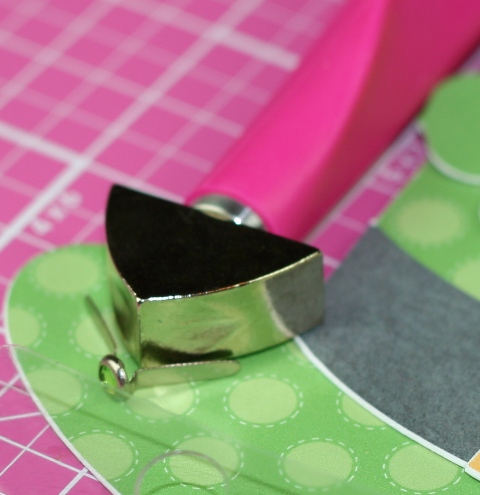 This is the BEST PART!  No more jamming those brad ends into your fingers.  You use this end of the brad setting tool to open the brad and then to flatten it down.  It's so easy you are going to wonder where this has been your whole crafting life!  Ideally, you'd open the brad after you have the flower on it and after it's been pushed through the hole you just made in the card.  For illustration purposes, I'm showing you the brad and setting tool by themselves.
TA DA!  The paper piercer end has done its job by creating a hole for the brad to go through.  The brad opening end has fulfilled its purpose by opening the brad on the other side of the card so it will hold the flower snugly.
Want to see the finished card?  (It was yesterday's post.)  You can take a look at it here!
Don't Miss a Day of the New Design Team Posts Starting Tomorrow on the Joy's Life Design Team blog!