Quick & Easy Santa Card with Xyron & Silhouette Cameo 2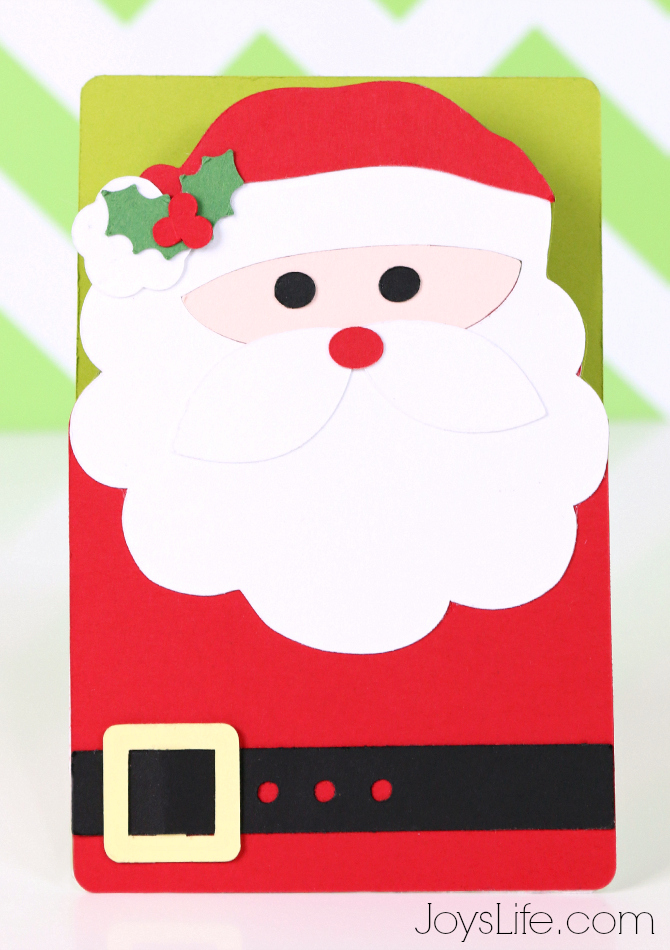 Today I'm using the new Silhouette Cameo 2 to help me create this fast and adorable Santa card.  This card is easy to assemble.  You just cut, Xyron and layer.  Done!
Don't miss #30DaysOfXyron holiday projects on Xyron's Facebook page!
I bought this Santa card file #14819 from the Silhouette store.  Here are all the cut pieces.  It already looks cute!
Want to learn more about the Silhouette Cameo 2?  Here's how it compares to the original Silhouette Cameo.
I ran the large pieces through the Xyron 5″ Creative Station.  Since the other pieces are so tiny, I fed them through the Xyron 1.5″ Create a Sticker machine.  If you haven't used a Xyron machine before you'll find that they are super easy to use.  They don't need batteries or electricity!  You simply feed your paper into the opening and pull or crank the pieces through the machines.  When they come out, remove the top clear layer and then remove your pieces.  If you're using an adhesive cartridge (there are other kinds available too), they are now sticky on the back!  Simply stick them to your card or project.  Easy as store bought pie!
Ho ho ho!  Happy Crafting!
I created this project while a member of the Xyron Design Team.