Gameband for Minecraft – The Perfect Gift for Minecraft Fans
This shop has been compensated by Collective Bias, Inc. and its advertiser. All opinions are mine alone. #GameOnTheGo #CollectiveBias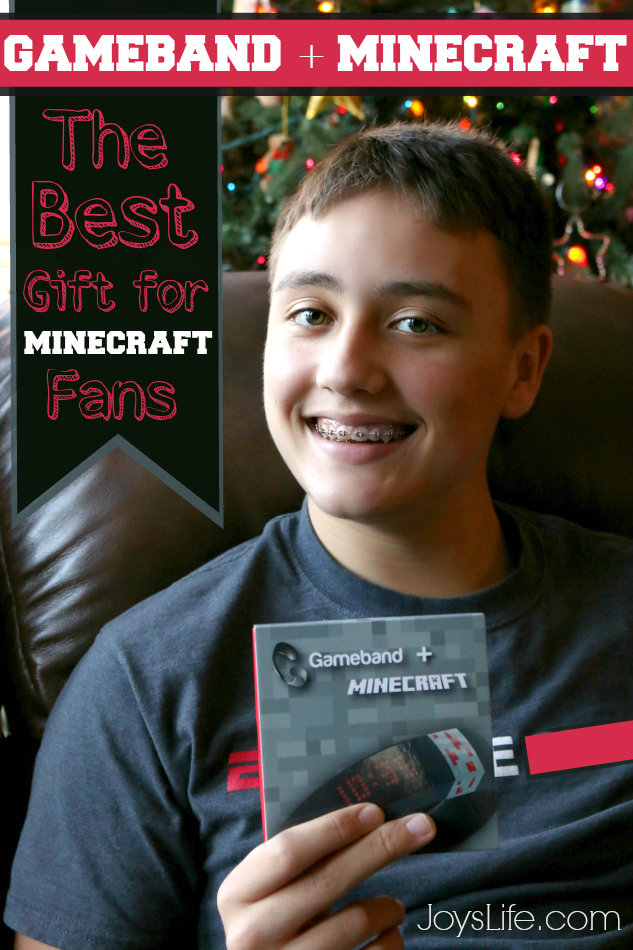 My son is a huge Minecraft fan.  He has been playing Minecraft since it came out, so he was ecstatic when I gave him the brand new Gameband for Minecraft.  The Gameband is a hot, new Minecraft wearable that allows you to take your worlds with you to any computer!  It features ultra-fast, long-lasting hardware and backs your worlds up onto Gameband's secure, cloud-based servers.  My teenage Minecraft fan loves it!
He likes that the Gameband lets him take his Minecraft Worlds with him wherever he goes.  If he's headed to a friends house he can wear the Gameband on his wrist and plug it into a USB port on any computer when he gets there.  His Minecraft worlds are always at his fingertips.  It's more than just a USB though!
The Gameband comes with PixelFurnace, an App that lets you customize the Gameband with messages, images and animations that you create and share on the PixelFurnace site.  My son made his say, "Hello World".
It can also be used as a watch.  Cool!  The Gameband comes in two sizes: Small (6.7 inches / 15.7 cm) and Large (7.2 inches / 17.3 cm).  I bought my son the large.
The Gameband comes pre-loaded with stunning maps from Sethbling, Hypixel and Dragonz.  He went to a pizza world right after this.  By the way, here he is on a laptop in the den.  I like that he can move from place to place so I can see him once in a while.  LOL!
Now he's on a desktop in the office.
Here he is on another computer.  The worlds were easy to access wherever he went.
Gameband belongs to Now Computing and is affiliated with Minecraft. Have feedback regarding Gameband?  Reach out to Now Computing.
When I bought the Gameband I had to call around to several GameStop stores before I found one that had it in stock.  My suggestion?  Hurry!  Get it before it's gone!  The Gameband is found in the mobile gaming section at GameStop.  I think it's a perfect gift for a Minecraft fan.  It's great for holiday gift giving or for anytime of the year!
Happy Gifting and Gaming!