Picnic Condiment Caddy with Sizzix Eclips – Lori Whitlock Blog Hop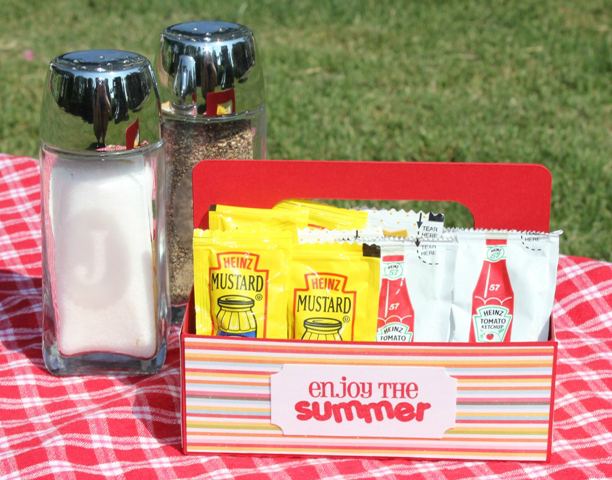 Hi friends!  Welcome to the Lori Whitlock Design Team blog hop!  Be sure to take a look at the list of other participating blogs at the bottom of this post so you can see what they've come up with using Lori's cool design files.  I'm using the Double Sided Tote to make this fun picnic condiment holder.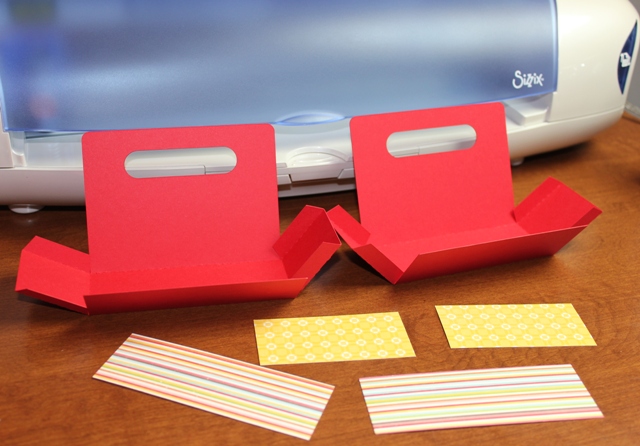 I used my new favorite die cutting machine to make this.  It's the Sizzix Eclips.  If you're looking for a machine that can use .svg files (like Lori's) then you might consider this machine.  I really like it.  Here are some things I've made with it so far.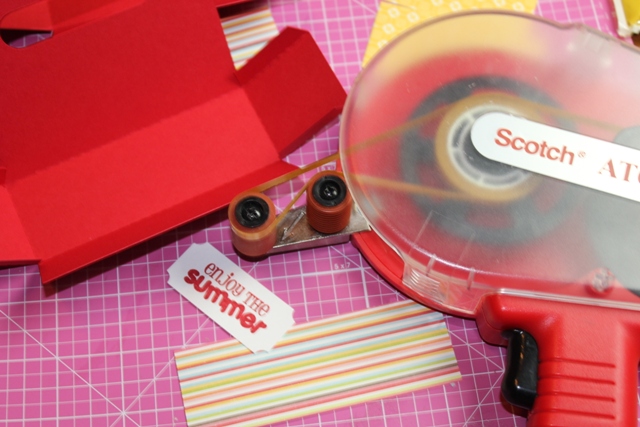 This double sided tote/caddy is easy to put together.  You just cut it out, bend the tabs in and glue.
Do you have an ATG gun?  I love mine.  I use it all the time.  That's what you see in the photo above.  You can find a good deal on them on Amazon.  I bought a pink one there and love that one too!
Next, glue the two backs together.  TA DA!  You have a caddy.  Included in the file are some extra pieces to go on the fronts and sides.  They give it that extra POW!
 I just had to add some stamping from Pun in the Sun to this caddy.  I think it was a perfect fit for the occasion!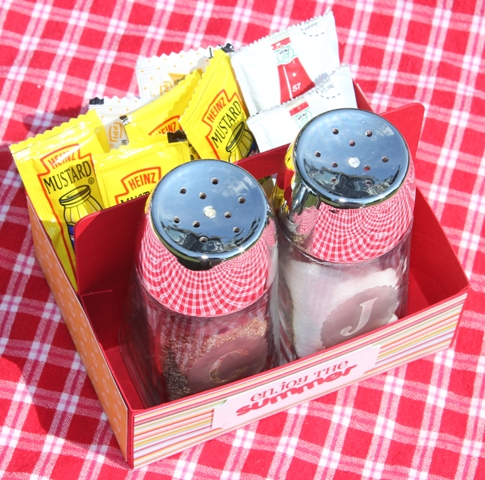 I made the salt and pepper shakers here.  Here are 2 posts that talk more about glass etching: 12 wine glasses and these bride and groom glasses.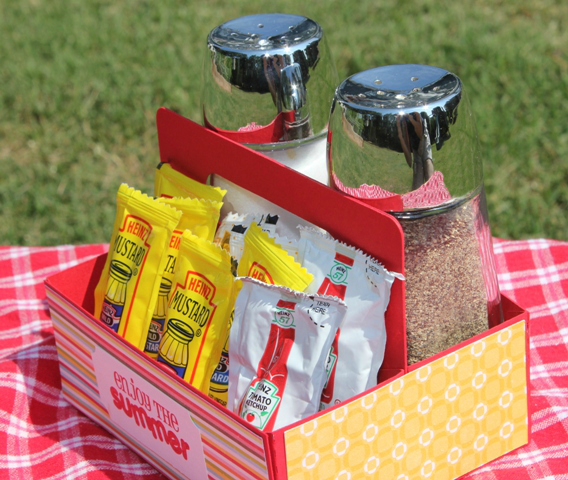 Now see what these ladies have created!
Joy's Life – YOU ARE HERE
Check out the sale going on in Lori's shop.
You can pick up this free fun shape at Lori's blog.
 Have a Crafty Day!