Eat Dessert First Treat Bag with Silhouette Cameo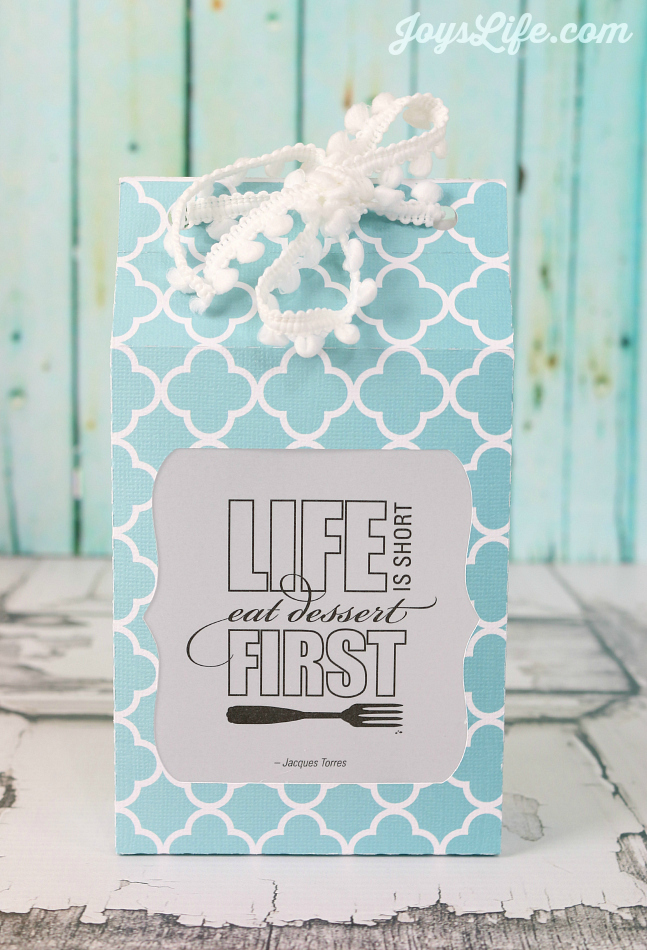 This "Eat Dessert First" treat bag was so easy to create!  It's a perfect choice if you're short on time and need a sweet, small bag.  Plus, it's super cute, don't you think?  I used the bracket window box #19287 from the Silhouette Store.  I cut it out from a piece of Core'dinations Teal Quatrefoil paper.  I think that paper is super pretty.  I like that the pattern is fun without being overpowering.
I re-sized the bracket area to approximately 3.1 x 3.1 so I could glue a Core'dinations vellum quote inside.
Using Zip Dry Paper Glue, I glued the vellum quote inside the bag.
Fold the perforated lines, add a few dabs of glue and a ribbon and you're done! Now it's all ready for sharing a delicious treat or small gift. This box can easily be themed for any occasion!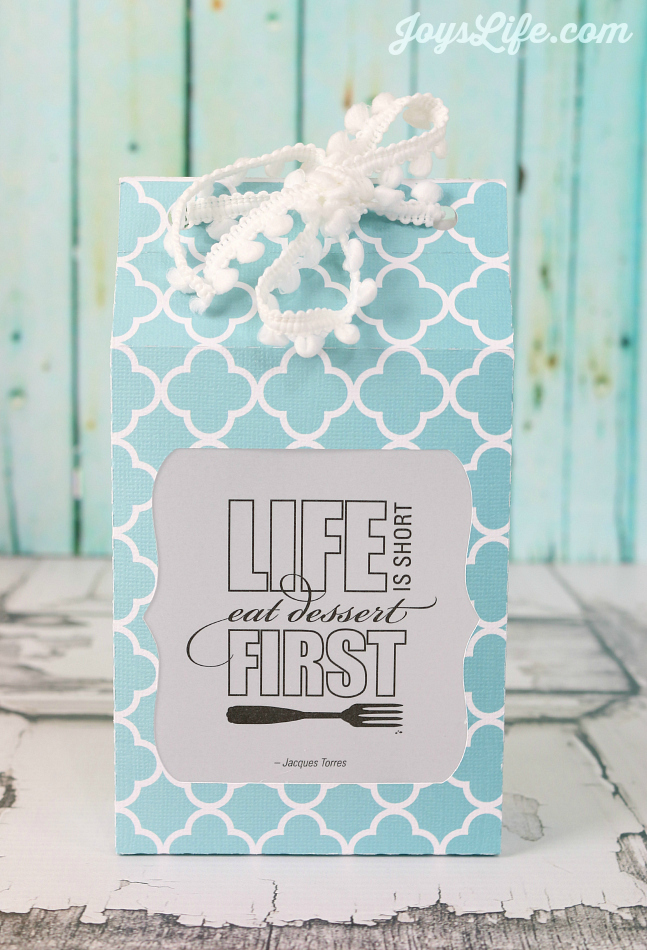 I also used this file all the way back in 2011!  You can see some things that can be added to it and how to make tags using it in this post.
Need help with the Silhouette?  Check out these tutorials!
I created this project while a member of the Core'dinations Design Team.
Happy Crafting!