New Gypsy HSN Photos & Gyspy Cricut Rewards Information, Gypsy Manual Link, How to Register Gypsy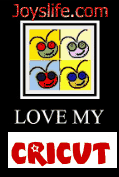 Got My Gypsy!!
I know a lot of you bought the Gypsy from HSN. What a great deal!! In case you haven't received your order from them yet, or are still contemplating a purchase I thought I'd show you some photos of what came in my box. I took these just as I was opening it, so you are seeing what I saw!
The Carry Bag for the Gypsy
It came with Don Juan & a Car Charger (woo hoo!)
Did I tell you that I used 800 of my rewards points to get Don Juan 2 weeks ago? Yep. I totally did. Oh, so sad. I sold it, but still. I heart new cartridges. Wish it had been one I didn't have!!
Do you hear angels singing at the first sight of the Gypsy, or is that just me?
Ahhh ahhhh Ahhhh (that's Ariel from "The Little Mermaid" singing at the sight of the Gypsy).  So, not angels, but still.
Pet Peeve Alert … The Gypsy "Cartridge" Image Sheets
Well, the Gypsy specific cartridges aren't actually carts, they're preloaded. I just don't know what else to call them right now. Anyway, they have awesome images, fonts and phrases! The bad part? You can't see them very well without actually adding them to the electronic mat and only the main font/images + the Shift are shown on those little sheets/cards that come in the package. Grrrr… I have 20/20 vision and I can't make out all the stuff. It irritates me that I'll have to make "cheat sheets" just to know what's on there. Grrrr…
Provo Craft just added these online "booklets" for the 2 Gypsy Carts: Gypsy Font & Gypsy Wanderings (no longer available online 2017)
Everything that Came in the Box from HSN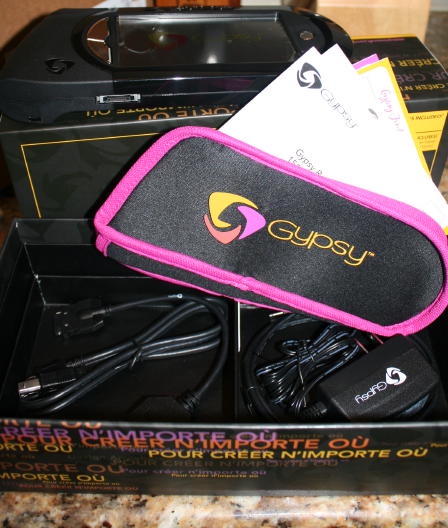 How to Get Your Gypsy Cricut Rewards Points:
You need to 1st register your Gypsy here: REGISTER YOUR GYPSY
There you will also download Gypsy Update software that lets you keep your Gypsy content and applications current. It also puts a handy link on your desktop.
After you Register, you'll later get an email with the codes for 200 points and 500 points (HSN bonus) at the bottom of the email.
Here's What You're Looking for in Your Email:
It's titled: "Gypsy Registration Rewards"
From: "Cricut Promotions [[email protected]]
How You Redeem the Codes:
Go here: Cricut Rewards (Cricut no longer has this Rewards program 2017)
Click Redeem Cricut Rewards on the bottom left.
Sign in to your account or create one if you don't have one already.
The rewards should show up right away. You might give it a second or two and perhaps refresh or logout and back in if they are not showing.
The Gypsy Manual:
It's not in your box. It's also not in my box. No, it's not in anyone's box. It's only online.
Here's the link…it's where you went to register it. Look down the page a bit.
GYPSY MANUAL and QUICK START LINK (Cricut no longer offers this information 2017)
My Thoughts on the Manual Only Being Online:
I wish it had a printed manual. I think I'm going to love my little Gypsy, but (for me) it's not quite as intuitive as I had thought it would be. Granted, I didn't get enough sleep last night and needed it this morning to crank out a quick project…so those things combined might explain my lag at understanding this little machine. I'm quite computer savvy, but I still think it would be nice to be able to sit back with the Gypsy in one hand and the manual in another. I don't really want to have to go to my desktop OR use my laptop when trying to quickly understand something.
That said…I'm still excited about my little Gypsy! I'll do some projects soon!!
Tomorrow…back to the ABC book posts!!