7 Days of Give-A-Ways Winners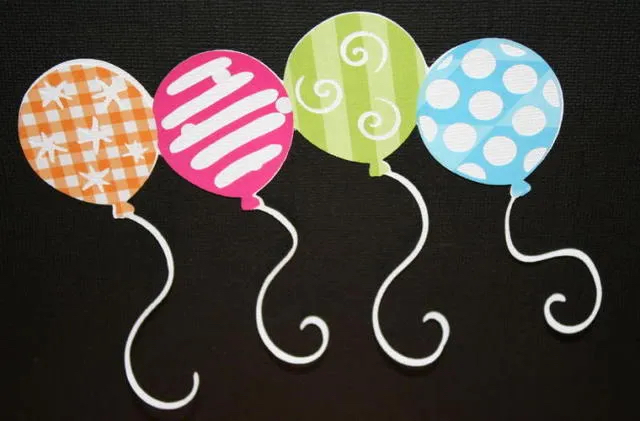 Thank you all for participating!! I hope everyone had fun. Don't forget, I'll be doing a Give-A-Way every month (unless and until anything changes) on the 14th. So, the next Give-A-Way is Valentine's Day. Yay!!
Here is a list of the winners:
Give-A-Way Day 1 – Xyron Winner
KarenMN Says:
January 25th, 2010 at 12:33 PM
Hey Joy! Today I had a chance to really look around and I love the things
that you've posted thus far. This contest is a great idea. I'm hoping I win something to get me started in the wonderful world of crafting.
Give-A-Way Day 2 – Armour Etch Winner
scrapgoddess Says:
January 20th, 2010 at 9:55 AM
Wow, how cool. I have not tried etching yet and have been thinking about it. If I win then I have to. Keeping my fingers crossed.
Thanks.
Give-A-Way Day 3 – Vinyl Winner
tesschap Says:
January 25th, 2010 at 12:47 PM
I've never played with vinyl … but I think I've been missing out on something good! I love your wine glass project!
Give-A-Way Day 4 – Scrapbooking Items Winner
supermom3x Says:
January 23rd, 2010 at 2:40 PM
Cool. Organization! Who doesn't need that! I love all your stuff. Thanks!! Love the letter stickers!!
Give-A-Way Day 5 – Stickles & Chalk Winner
sy3_smith Says:
January 23rd, 2010 at 12:49 PM
I've been keeping my eye on the glitter glue but have never seen the chaulk! It looks like so much fun! I've been checking out all of your projects and they are beautiful!
I hope I'm lucky enough to win one of your great pizes! Thanks for letting me enter! Have a great day!
Give-A-Way Day 6 – Zip Dry & Zig Glue Pen Winner
maryjocreech Says:
January 25th, 2010 at 11:47 AM
I would love to try out the zig 2 way! I have heard about using it on the cricut mat to re-stick it (I know the big one is better for this) and I would love to get to test it out a little first. Thanks for the chance!
Give-A-Way Day 7 – Cuttlebug Folders Winner
Melissa Perry Says:
January 25th, 2010 at 10:35 AM
OOOOOO! I would love to win one of these.. I just got my 1st cuttle bug and do not have many folders to go with it.. if not thanks for the chance.
Again, thank you to everyone. I hope the winners enjoy all their cool new goodies! For everyone that didn't win, I never win these things either, so we're in the same boat, LOL. 😀 However, there's another chance to win on the 14th, so don't give up!!
Thanks to Random.org for it's help in picking winners.