5 Easy Ways to Reduce, Reuse & Recycle
This shop has been compensated by Collective Bias, Inc. and its advertiser. All opinions are mine alone.
#BringingInnovation #CollectiveBias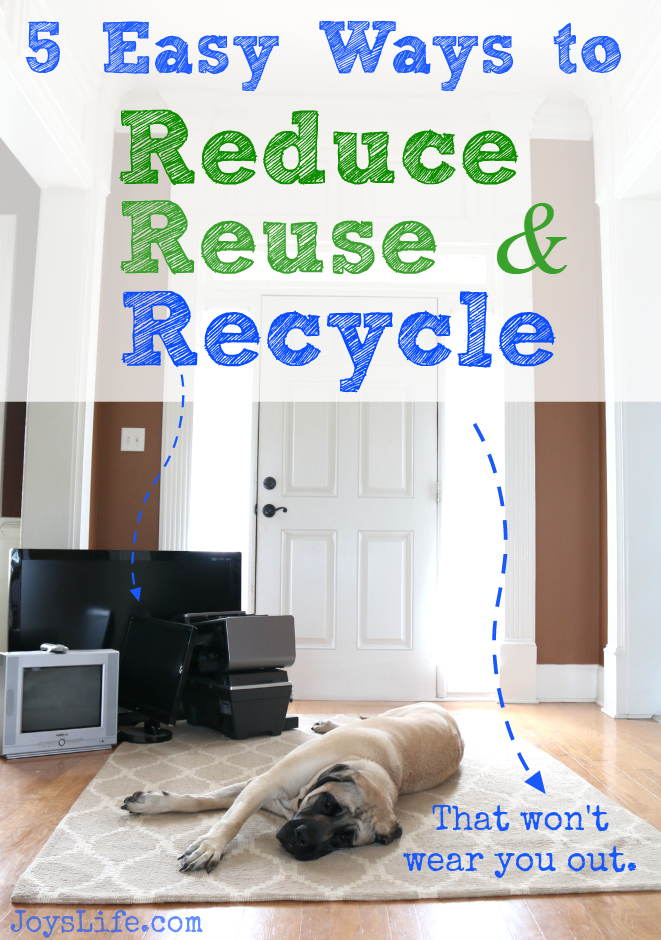 There are things that everyone can do to be more responsible in their energy consumption, like unplugging things that aren't being used, switching to low flow faucets and changing out inefficient light bulbs and appliances.  You can even make good choices when it comes to batteries.  There's a new batteries on the market, the Energizer Double AA EcoAdvanced which is the first to be made using recycled batteries.  That's pretty awesome.  It keeps something previously thrown in landfill and out of the landfill and makes something new out of it.
Here are five more ways that our family reduces, reuses and recycles.  You can do it too!
Idea #1:  When we had some tv's and printers bite the dust the new ones I replaced them with were much more energy efficient.  The problem I ran into was how dispose of them in safe way.  I found information on where I could take my old electronics to be recycled here.
Idea #2:  Some things we had were still working, like this Xbox 360.  We traded in our old games and game systems at a local game store for credit.  We did that with old movies too.  It was a terrific way to reduce what we had.  Plus, those things can be reused by others which cuts down on more new products needing to be made.
Idea #3: Here's a super easy idea.  "Hey, honey, take these with you!"  If you're headed to the dry cleaner, take wire hangers that you're not using for reuse and recycling.  Now the dry cleaner doesn't have to buy more of them, fewer need to be made and you don't have a closet full of them cluttering up your space.
Idea #4:  When you shop online save the packing material!  I reuse packing material all the time.  Save the box too!  The next time you need to ship something reuse these supplies.
Idea #5:  You know what else I do?  I save packing peanuts and fill my planters with them.  They're excellent filler and perfect for drainage.  They also make your planters lighter and easier to move.  You'll use less dirt this way too!
I think that it's super cool that these batteries are made with recycled batteries.  Plus, it's Energizer's longest lasting alkaline ever and lasts up to 12 years in storage.  These are perfect for the mini flashlights I recently bought!
You can find the EcoAdvanced batteries at Walmart in both AA and AAA.  These batteries are another step towards living a greener life. I'm glad I picked some up because we needed to replace batteries in our Xbox One controller.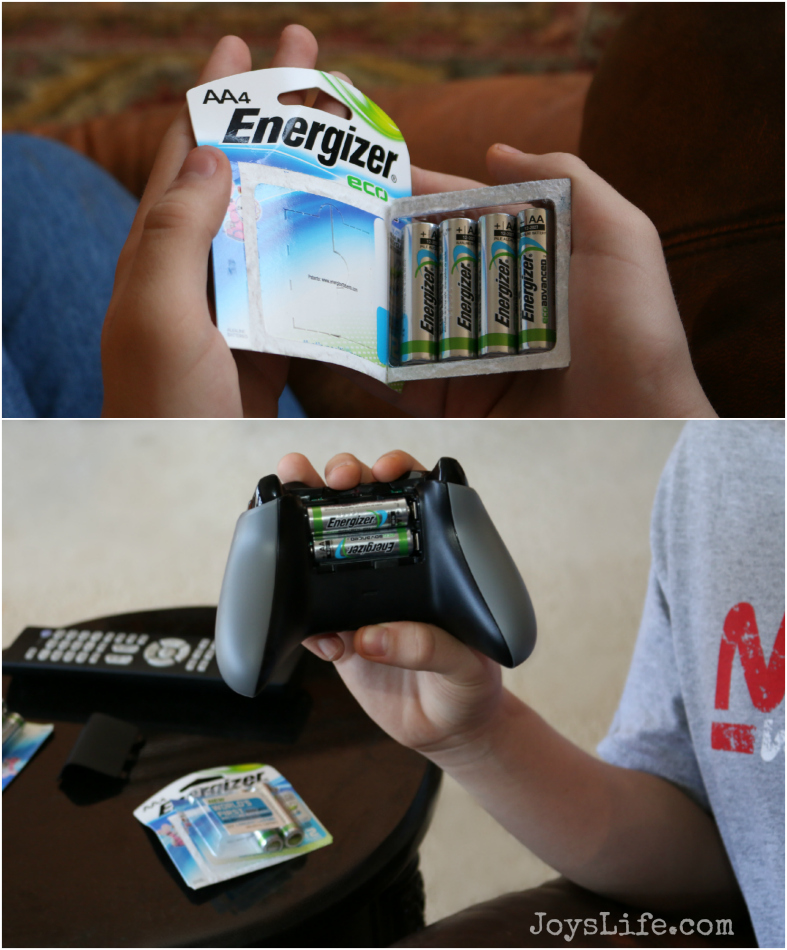 Whew!  Gaming emergency averted!  LOL!
These simple ideas can easily be accomplished in an afternoon and can become a part of living a greener life.
Don't miss this great Giveaway!
GuiltFreeEnergy Giveaway – $1,000 in Gift Cards

What things do you do to reduce, reuse or recycle?