NEW Silhouette Curio and Silhouette Mint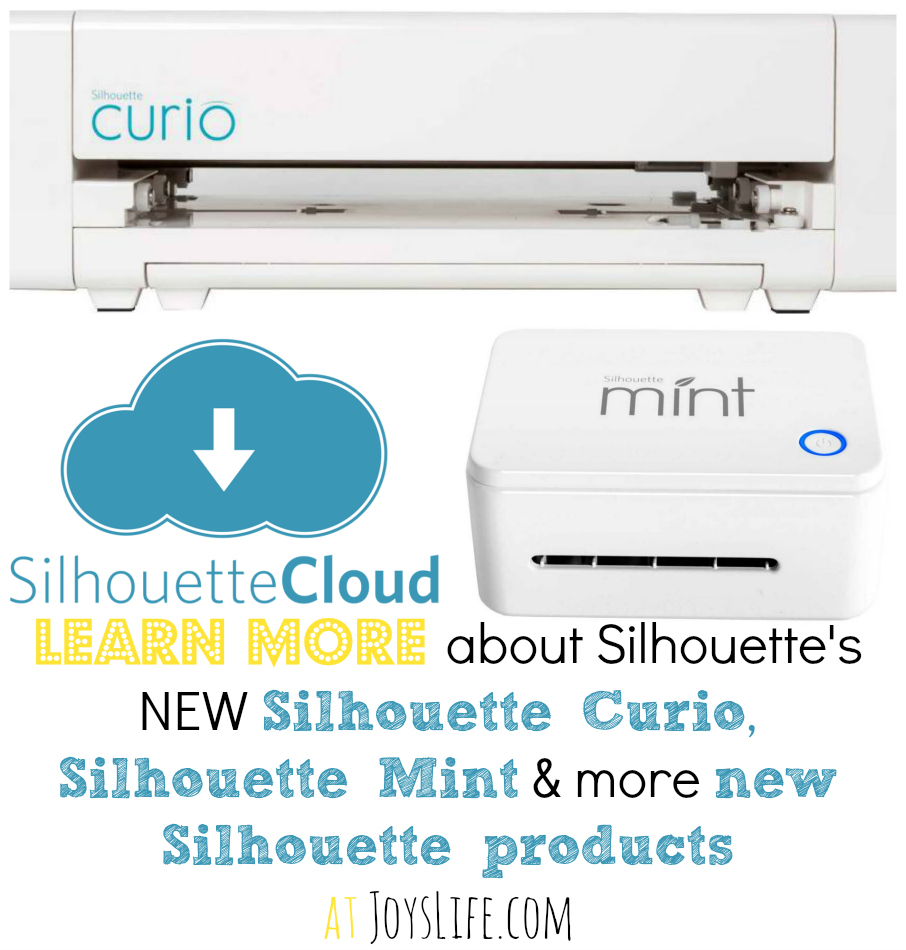 Wow!  I go out of town for a few days and whole new line of Silhouette products is announced.  That made for a pretty fun return home!
First, you've got the new die cut (and more) machine, the Silhouette Curio.
According to Silhouette, this machine will cut, emboss, sketch, stipple, and etch.  It will emboss three ways: regular emboss, score and emboss, and print and emboss.  The new Silhouette Curio has a dual carriage allowing it to do two things at once, like emboss and cut.
The Curio has a higher clearance than the Cameo allowing it to cut thicker material like woods, foils and thicker leathers.
There's one drawback.  The Curio only has an 8.5″ x 6″ cutting area.  I assume that means a larger machine will come out later.  You might remember that Silhouette got its start with the Silhouette SD, which had a small cutting area.  They held onto that machine for years before coming out with the larger Cameo.  I think it's a strange choice to come out with less than a 12×12 cutting area for this new machine, but I'll still be buying one.
You can learn more about the Curio here.
It will be available in August at some places.  Amazon is offering pre-orders of it now.  Retail price $249.
Silhouette is also  rolling out a Cloud that will sync your Design Store library which will make it accessible on other devices.  With the Cloud, your design library is portable, so you can take your projects with you.  You can learn more about the Cloud here.
The Cloud will be available August 2015.
This is super cool!  You can make your own custom stamps  with this little buddy. Choose from your Silhouette designs, create from your own fonts, import a photo, or design your own.  You can learn more about the mint here.  If you're super eager to have one, it looks like it is a rebranded version of the Casio Pomrie, which is available now on Amazon.
It will be available in the Fall of 2015.  Retail price $129.99.
 Silhouette has a new deep cut blade, vinyl, scratch off sticker paper, pens and more coming out too.  You can see those things here.
Here's the lowdown on the newest Silhouette Cameo machine.
I love it when new stuff comes out, don't you?  The only hard part will be waiting for these new things to be released.  I can't wait!  Which new product are you most excited about?