Family Night In with Jolly Time Pop Corn
This is a sponsored post written by me on behalf of JOLLY TIME Pop Corn for IZEA. All opinions are 100% mine.
It's amazing how popcorn and a board game can bring everyone together.  My daughter is out of college for the summer and had only been home about 12 hours when we pulled out this board game.  She goes to school out of state.  Just sharing some Jolly Time Pop Corn and playing this game brought so much laughter and sharing to the room.  It was a great way to get back into our family groove with the five of us instead of just four.
We took the JOLLY TIME Pop Corn family pledge that invites you to Unplug Pop Connect.
You disconnect from all technology and enjoy some quality time!  We turned off the TV, put away the cell phones and popped bowls of our favorite JOLLY TIME Pop Corn.  Then we broke out one of our favorite board games!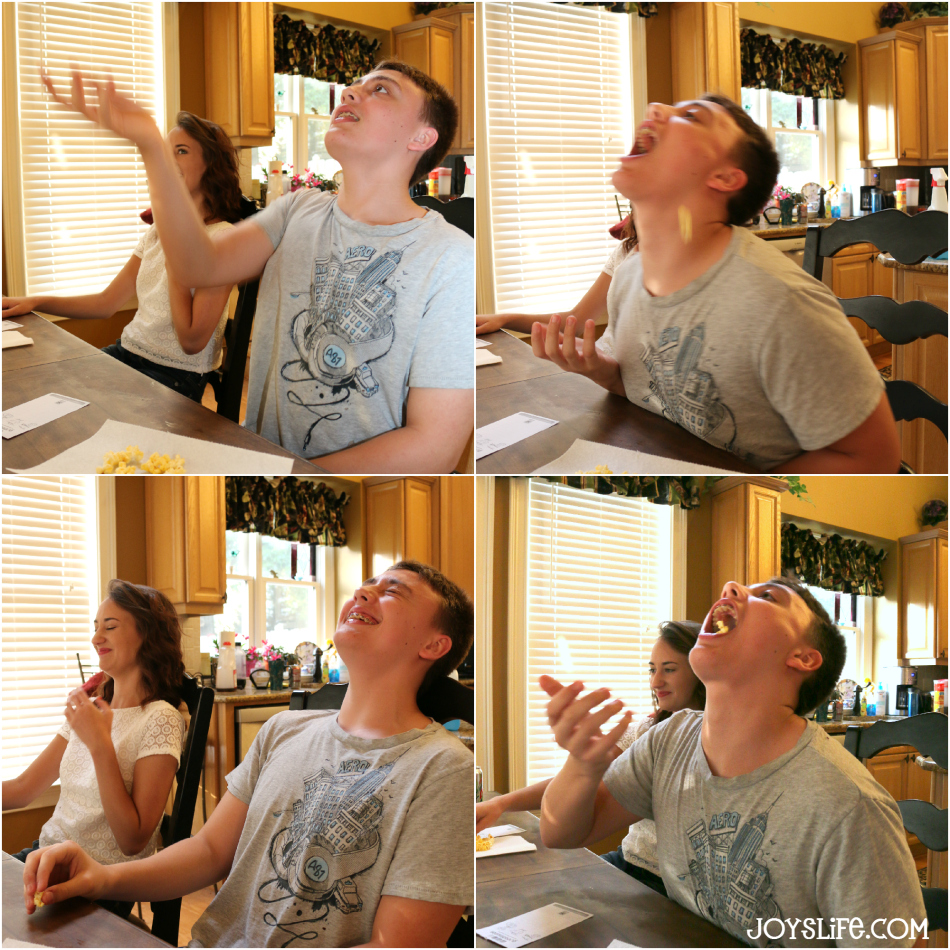 Sometimes, Jolly Time Pop Corn is it's own entertainment.  We all laughed so hard as my youngest son tried to catch popcorn in his mouth.  He finally got one in!  (The misses and his movements were hilarious.)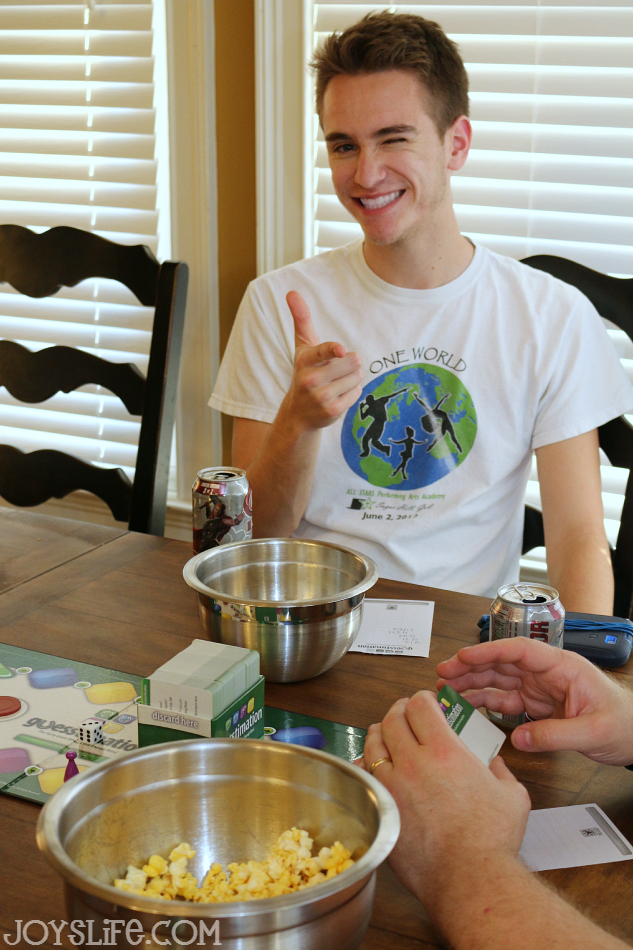 Check out that cell phone all wrapped up with the earbud cord and turned face down.  I didn't even have to ask for that to happen.  He just got into the game and did it on his own.  What?!  True story.  This JOLLY TIME Pop Corn family pledge is on to something.  Right?  Yes.
I'm going to tell you something.  My daughter and I left for a trip to Colorado the next day.  While we were gone I heard more than once that the guys had made more JOLLY TIME Pop Corn because they liked it so much.  They actually took time to tell me about the popcorn when I called.  I think that says a ton about it's taste and quality.  By the way, the boys loved Xtra Butter and Blast O Butter.  I tried and liked the 100 Calorie Healthy Pop Kettle Corn.  Frankly, they had me at Kettle Corn.  LOL!  It was really good and I was impressed that it was just 100 calories!
I think you'll like what you learn about the company that makes JOLLY TIME Pop Corn:
The American Pop Corn Company of Sioux City, Iowa, is an independent and family-owned company that, for more than 100 years, has produced and marketed JOLLY TIME Pop Corn, the first-ever branded popcorn. JOLLY TIME offers a variety of traditional, microwave and ready-to-eat popcorn products in grocery stores nationwide and in nearly 40 countries around the globe. It has the only microwave and Ready-to-Eat popcorn endorsed by Weight Watchers®. JOLLY TIME Pop Corn is gluten free and is made using GMO-free popcorn. Follow JOLLY TIME Pop Corn on Facebook