Why I'm Adding Puerto Rico to My Must Travel List
This is a sponsored post written by me on behalf of Puerto Rico, The All-Star Island for IZEA. All opinions are 100% mine.
If you follow me on Instagram, you know that I've enjoyed some traveling lately.  I've been home a few days now and all I can think is, where can I go next?  Are you like that?  I love to see the world and am fascinated by the beauty, history and adventure different places have to offer.  While I was looking for my next vacation spot, I added Puerto Rico to my list.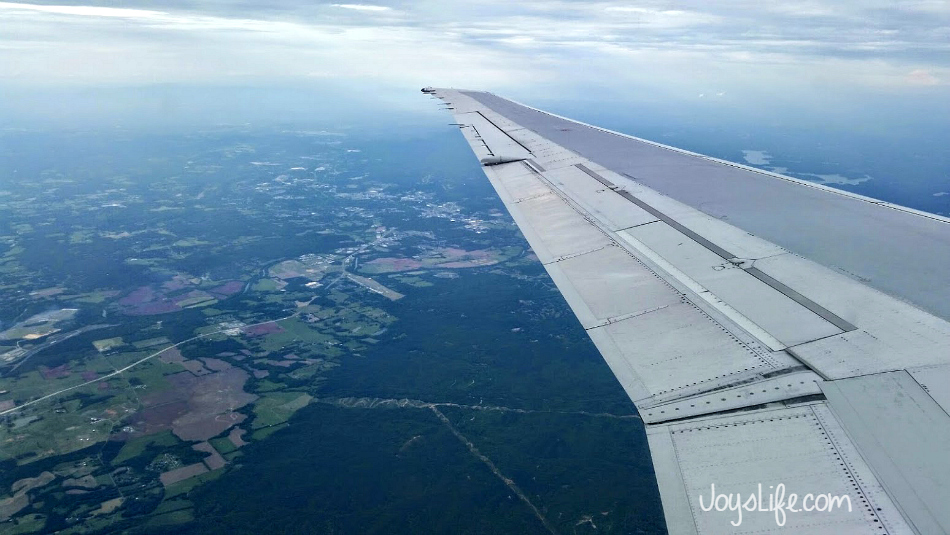 First, traveling there from the US is easy.  You don't even need a Passport!  Just hop on a plane and go!  You don't need foreign money either.  So, even before I tell you what's super special about Puerto Rico, you can add it to your list for ease of travel, right?  Of course!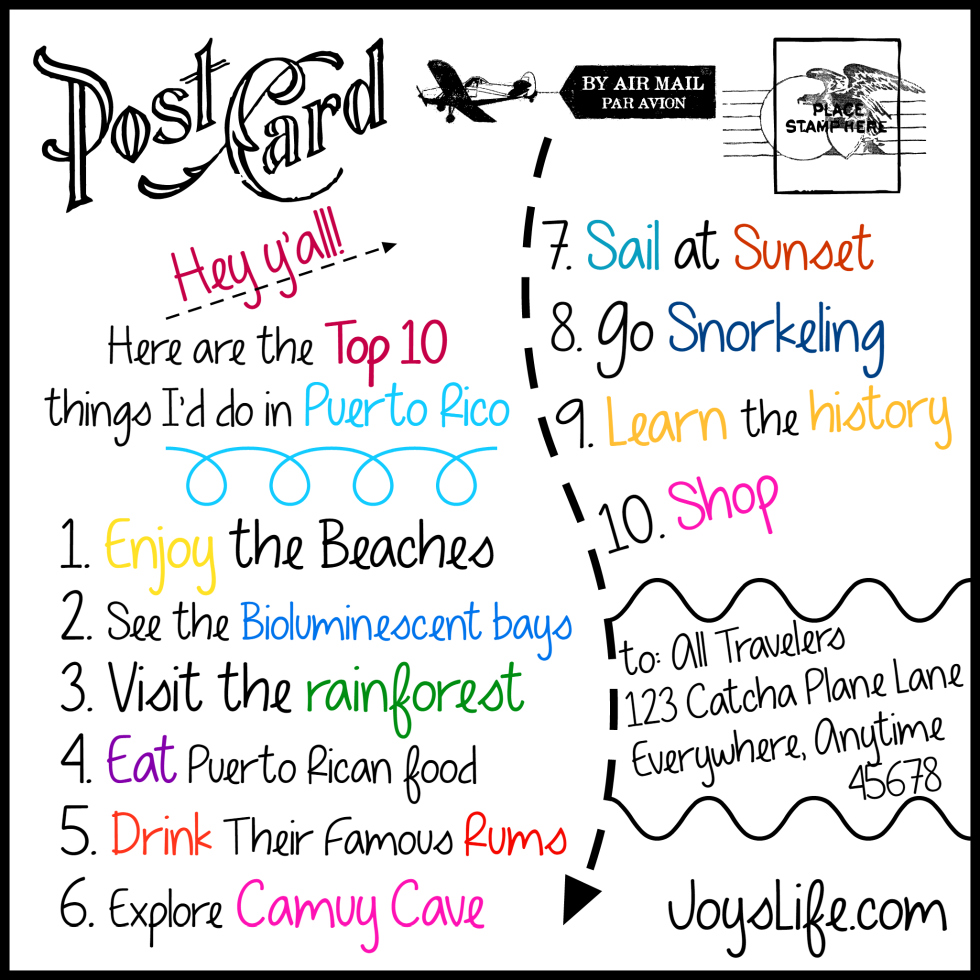 You can see that I've put a lot of thought into what I would do in Puerto Rico already.  It's easy to come up with 10 things you'd do, it's harder to limit it to 10!  Puerto Rico is a 5-star vacation destination filled with world-class attractions. Whether you're a golfer, foodie, the adventure type, or a beach (rum) bum, Puerto Rico has everything that you want in a nice relaxing vacation.
The top of my list?  The Beaches, of course.  I've been to some nice beaches but…I haven't see water as clear as they have at Flamenco Beach.  Puerto Rico has 270 miles of coastline and is featured in the Top 10 beaches by the Travel Channel.  That's should be enough for you right there, but there's still more!
Puerto Rico has Bioluminescent bays.  Do you know what that is?  I didn't until I was reading about traveling there.  It's definitely one of the coolest experiences in the world.  The luminescence in the bay is caused by, Dinoflagellates, which are delicate microorganisms.  You can see them glow at night.  When the water is disturbed, they leave a trail of neon blue.  Even shrimp and fish swimming by will cause the water to glow.  That must be amazing to experience!
Plus, there are museums and history buffs can enjoy the old world charm of San Juan.  I'm incredibly excited about Camuy Cave!  It's the 3rd largest subterranean river in the world.  I must see that!
I watched this video and was sold on experiencing Puerto Rico's rainforest, El Yunque.  It's the only rainforest under the US national park service!  I love our park service!
Puerto Rico Tourism recently partnered with popular travel review site Trip Advisor to transform real traveler 5-star reviews into stunningly beautiful short films narrated by Puerto Rican stars. These reviews will make you want to see Puerto Rico!  It is filled with world-class attractions that will turn any trip into a 5-star vacation story.
Live your own 5-star vacation story in Puerto Rico.
I could go on and on about all that Puerto Rico has to offer but you should check it out for yourself at seepuertorico.com.  Leave me a comment sharing what you want to see and do in Puerto Rico!
Like SeePuertoRico.com on Facebook
Follow @PRTourismCo on Twitter